Skin Discoloration: Causes, Treatments & Prevention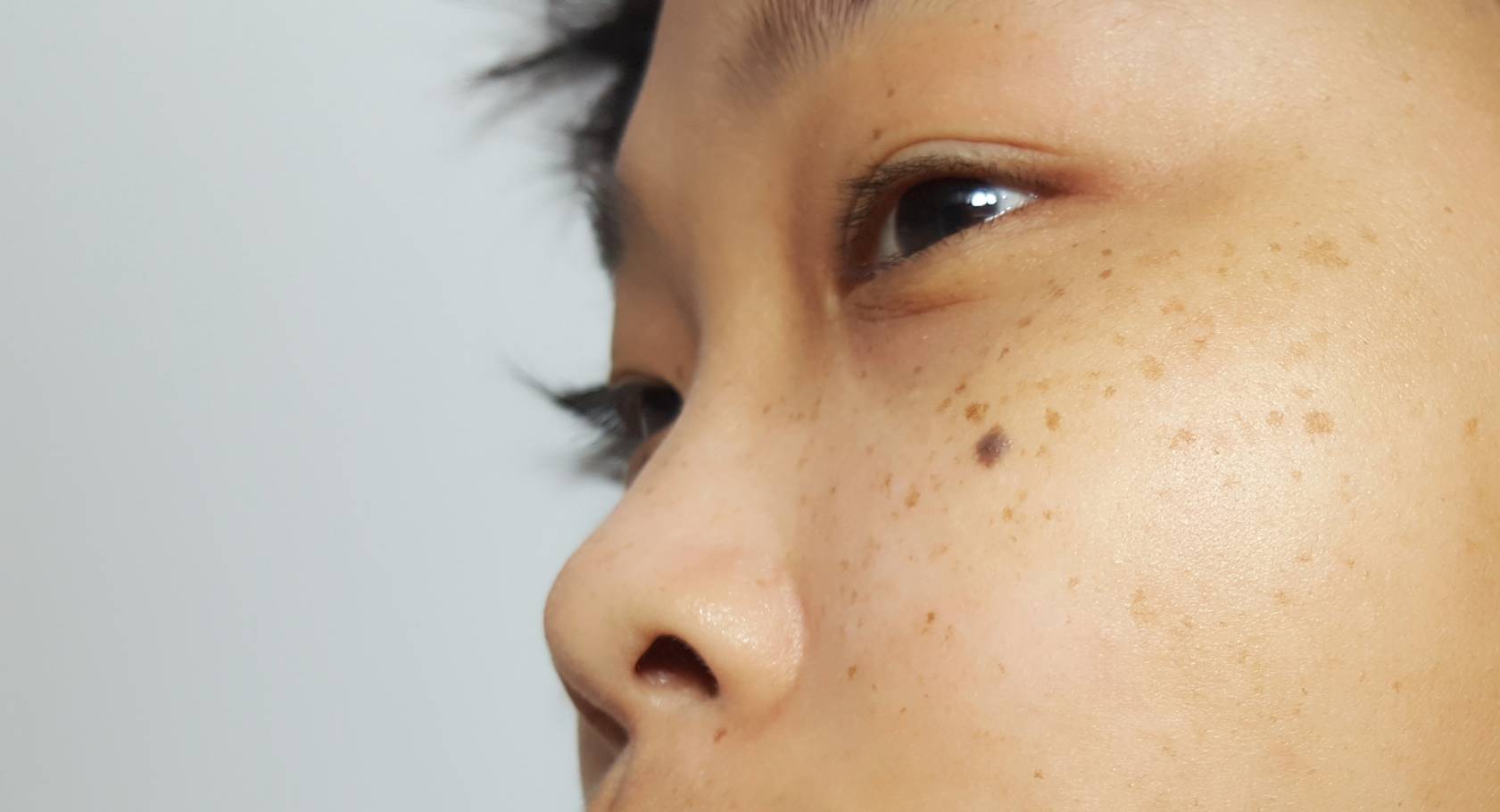 What is skin discoloration? Have you ever woken up, looked in the mirror, and noticed that your skin tone seems to be off? Does it seem like parts of your face are darker than the others, whether it's in patches or shades?
 As one of the leading male skincare providers in the industry, Stryx is ready to answer any questions you might have about skin discoloration. We're going to answer what skin discoloration is, what causes skin discoloration, and even look into treatments that you can take in order to cause discolored skin to go away. Let's get started!
What is Skin Discoloration?
Skin discoloration refers to any changes in the pigmentation of a person's skin. These irregularities can occur as a result of inflammation, injury, or illness. It can also occur due to an overproduction of melanin, which is the pigment that gives skin its color.
Are Skin Discoloration and Hyperpigmentation the Same Thing? 
Skin discoloration and hyperpigmentation are often used as synonyms for one another. Either one can refer to a number of different conditions, such as sun spots, melasma, or post-inflammatory pigmentation. 
What Causes Skin Discoloration?
Credit: Bricknell
Skin discoloration can be caused by a number of different sources. Aging, hormonal changes, exposure to the sun, and a number of other factors can result in this phenomenon. 
However, we'll be taking a closer look at how sunburns, rosacea, burns, and melanin levels may cause the skin discoloration you're experiencing now. 
Sunburn
Prolonged, unprotected exposure to the sun can result in dark spots forming on the skin. This is due to the sun's UV rays triggering the production of melanin in the skin. It's the most popular form of hyperpigmentation, and it stresses the importance of wearing sunscreen and having other protection when you go out into the sun. 
UV radiation can also damage your skin's elastin, causing saggy, dried-up skin that holds a leathery appearance. Excessive sun exposure can also cause actinic keratosis, which are scaly red patches on your skin. 
If you're going to go out into warm weather, make sure that you have some form of sunscreen or protection. While in the short-term you may not see any effects, in the long-term, skin discoloration can become a real problem due to too much exposure to the sun!
Rosacea
Rosacea is a common skin condition caused by extreme temperatures, certain drugs, and eating excessively spicy foods. While drinking water can help limit rosacea, you may need professional assistance in extreme cases. 
Rosacea can affect areas around the face, such as the nose, forehead, and cheeks. Around these areas, rosacea can cause inflammation, flushing, red bumps, and dry skin.
If you're concerned that you may have rosacea, keep a look out for puffy, red skin, dilated blood vessels, small red bumps, or even irritated eyes. If you have any of these symptoms, then rosacea is probably the culprit! 
Burns
After experiencing a second- or third-degree burn, the skin contracts and tightens. This results in a darker aesthetic, which is why a dark spot may appear after you touch something excessively hot.
Change in Melanin Levels
Excessive testosterone can cause acne, but certain hormonal imbalances may also result in hyperpigmentation. If you notice any changes to your skin after taking a new medication that could disrupt your hormones, then you should speak with your doctor about potentially getting on a different drug or pursuing another treatment to keep your skin intact. 
Does Skin Discoloration Go Away? 
Credit: LiveAbout
It's possible for skin discoloration to go away on its own as long as the damage is shallow. A light sunburn will often fade away within a few weeks or months. However, deeper hyperpigmentation takes years to go away, if it dissipates at all. Many people will have to pursue treatment for reducing discoloration to get their skin back to normal. 
How Do You Treat Skin Discoloration?
Credit: Healthline
From home remedies to professional treatments, there are numerous ways to remove hyperpigmentation. It's recommended to try less intense methods first to see if you have any success. If the discoloration remains, then you may need to see a dermatologist to pursue a more intense regimen. 
Laser Treatment
For extreme discoloration, you may need to undergo a laser peel. This is when a dermatologist uses laser beams to target the areas of the skin with the altered pigmentation to gradually remove the dermis with the discoloration. This is recommended for individuals who need to lighten their skin, but it may not work if you need to darken it. 
Chemical Peels
A chemical peel should also be done under the supervision of a professional. Your dermatologist will remove the layer of epidermis via a specialized concentration. Chemical peels are most often suggested for people with blotchy skin, melasma, sun damage, and age spots. 
Over-the-Counter Creams
Before you get a dermatologist's treatment, you may want to consider applying a cream from your local pharmacy. There are plenty of creams made from a number of brands designed to improve your skin's aesthetic. 
Tea
Another way to reduce skin discoloration is to drink more tea. This home remedy is worth a shot, and it can help your health in more ways than one. Ideally, you should drink tea that contains milk thistle, red clover, or burdock, which are ingredients proven to help with skin health.
Regardless of the treatment you pursue, it can take a while to see results. In the meantime, you can use the Stryx concealer tool to cover up any hyperpigmentation so that it matches the rest of your skin tone. In the event skin discoloration doesn't go away on its own after a while, don't hesitate to reach out to a professional for more thorough treatments.