How Long Does it Take for Acne to Go Away?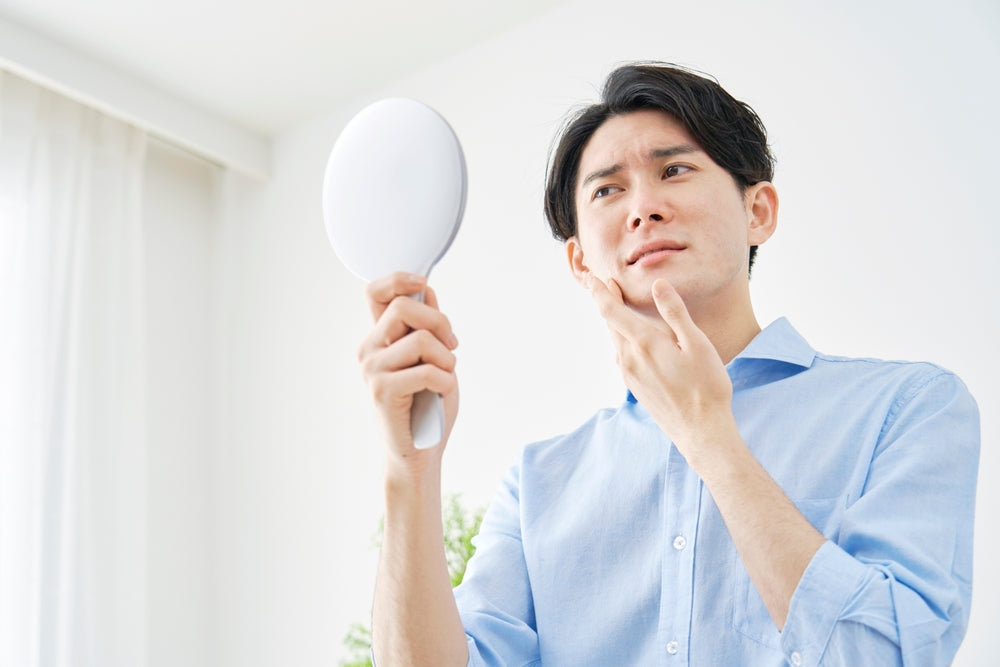 Perhaps you have a hot date on the horizon, or you plan on visiting family for the holidays where everyone will want to take your picture. Like clockwork, a pimple seems to form at the most inconvenient time. 
It's burdensome at the moment, but fortunately, this is a very treatable skin condition. Zits are not permanent, and with the right treatment and enough patience, your skin will soon be smooth and soft again.  
What is Acne? 
Acne is a skin condition that develops when follicles on your skin become clogged with bacteria, sebum, and/or dead skin cells. It causes the follicle to become inflamed, creating whiteheads, blackheads, pimples, and occasionally scarring. 
What Causes Acne?
Several factors result in acne. The most prevalent is hormonal changes. This is why acne is most likely to form during puberty, but it can also develop during pregnancies or when you take certain medications. 
Diet also plays a significant role in the formation of acne. Sugar and processed foods, in particular, can cause insulin levels to spike, resulting in the development of zits. 
Other factors to watch out for include:
Genetics

Lack of a good skincare regimen

Excessive sweating

Clothing rubbing against skin

Health conditions, like PCOS

Stress and anxiety

Allergic reactions
How Long Does it Take for Acne to Form?
You probably think pimples crop up overnight. While it certainly seems that way, the truth is that it can take between one to two weeks for a pimple to fully form. 
You see, acne begins as a microscopic bump known as a microcomedone. You can't see this with the naked eye, but basically, oil glands in your skin become stimulated by hormones and enlarge. 
When this occurs, they pump out excess oil known as sebum. Sebum can trap bacteria, debris, and even certain makeup ingredients in your pores, resulting in inflammation. 
You may notice a white or black spot where the pimple has formed. These are whiteheads and blackheads, respectively. Most people associate pimples with raised white bumps filled with pus, and while it can be tempting to pop up, you must resist the urge. 
Popping a pimple can do more harm than good. You may inadvertently scar the skin, resulting in a mark that lasts a lot longer than the pimple would have. For the interim, your best bet is to cover up the zit with makeup and apply a high-quality moisturizer to get the redness down. 
How Long Does Acne Last?
Fortunately, there's a litany of treatments to address acne. Many pharmacies offer over-the-counter creams and gels that target acne, and if you're prone to breakouts, you should apply them consistently to get the pimples to go down. 
Additionally, you want to implement a solid skincare routine that involves moisturizing daily and exfoliating once a week. This will keep your skin fresh so that you're less likely to have breakouts in the future. 
However, even without these treatments, most pimples only last between one and two weeks. At most, a zit will stick around for up to six weeks. 
If your pimples tend to stay on the longer side, you may want to consult with your dermatologist about getting a prescription treatment to target zits more aggressively. 
There's no age at which pimples finally go away. While they're more prevalent in your teens, you can get them well into your 20s, 30s, and even 40s, especially if you start a new medication. 
Patience is a virtue, so just give your acne some time to go away. In the meantime, avoid picking at your face, wash your face regularly, and maintain a healthier diet that's free of excess sugars. 
References:
"9 Things to Try When Acne Won't Clear." American Academy of Dermatology Association. https://www.aad.org/public/diseases/acne/diy/wont-clear