Can Salt Water Treatments Clear Up Your Acne?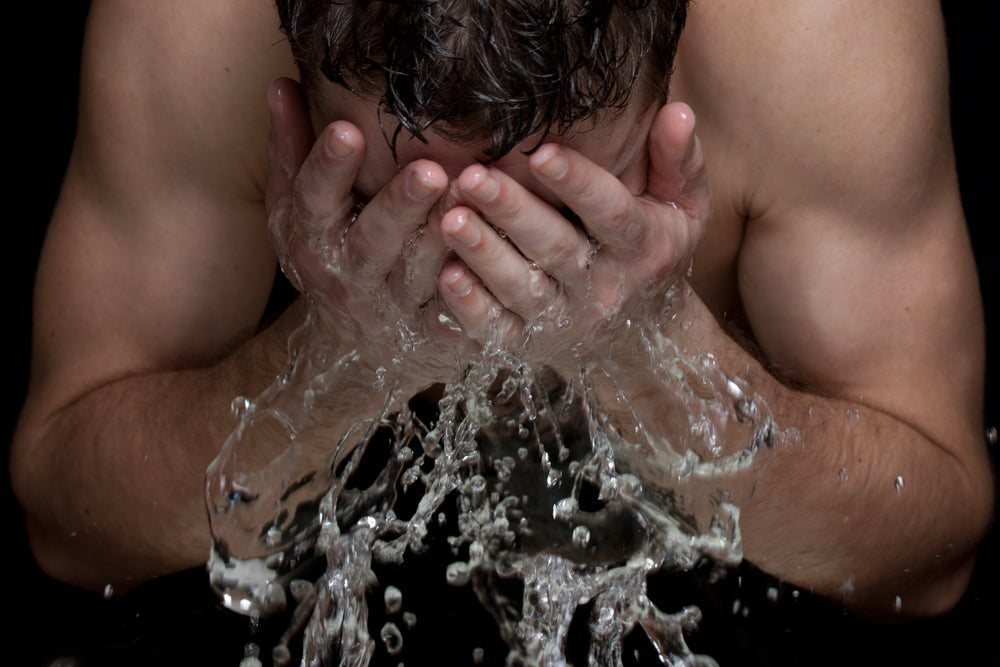 A lot of beauty trends have entered the zeitgeist courtesy of social media. Anyone who fancies themselves an Instagram or TikTok influencer can boast about how there's some magical remedy for clearing skin or improving overall health. 
One such trend that's popped up recently is using salt water to clear up acne. Some influencers claim that swimming in the ocean helped clear up their skin, but by creating a salt water solution at home, others can reap the same benefits. 
So what's the skinny on using salt water to get rid of pimples?  
Does Salt Water Help Your Skin?
Salt water does have some benefits for your overall skin. Naturally, you don't want to drink salt water. Instead, you use a sea salt spray to spritz over your face.  
Salt acts like a natural exfoliant, eliminating dead skin cells that can pile on your face. This leaves the skin feeling smoother and softer. Salt has also been found to absorb toxins. 
Can Salt Water Help With Acne?
On paper, salt water sounds promising for treating acne. After all, it removes dead skin cells, which can be trapped in your pores by sebum, resulting in inflammation. 
There currently aren't very many studies to suggest a direct connection between salt water and the reduced presence of acne. It's possible that any anecdotes suggesting a cause/effect are from other sources. 
For example, if you swim in the ocean, there's a chance you're on vacation, which means you're less stressed, which has also been shown to limit pimples. It doesn't mean you should avoid a sea salt spray entirely, but you should be wary of some potential downsides.  
Ultimately, it's best to go with products proven to help with acne. Look for specific acne treatments containing beneficial ingredients like salicylic acid, retinoids, and benzoyl peroxide. 
The Downsides of Using Salt Water for Your Skin
It's important to realize that salt can irritate the skin, and too much can dry it out significantly. When the skin becomes too dry, it produces an excess of sebum, increasing your odds of a breakout. It can also worsen certain skin problems, such as:
Eczema

Hyperpigmentation

Scarring
For best results, you want to avoid coarse salt. You should use a tiny amount of sea salt or table salt in you solution if you're looking for a more natural exfoliation. 
Additionally, you should follow up any sea salt usage with a high-quality moisturizer. It will ensure your skin remains hydrated after getting dried out to prevent sebum buildup. 
So, What Should You Do With Your Salt Water?
Ocean water is very different from any solution you can make at home. The sea contains other beneficial miners, such as magnesium, potassium, and calcium. Those could also help with any blemishes just as much as the salt itself. 
That doesn't mean you should avoid making your own salt water solution, but you need to be smart about it. Use trace amounts of salt, and apply it to your face sparingly. It's not meant to be used every single day. 
You also want to be especially careful if you're prone to dry skin anyway. And you should stop immediately if you notice redness, flaking, or peeling. 
If you have any questions or concerns, bring them to the attention of your dermatologist. And don't forget, the best way to use water for clearer skin is by drinking a sufficient amount every day.  
This is why it's critical to take anything you see on social media with a grain of salt (no pun intended). It can save you a lot of hassle in the long run so that you don't try the latest trend in vain. 
References:
Dall'Asen, Nicola. "Sea salt water treatments are the latest skincare hack promising to clear acne and calm breakouts, but does it work?" Glamour Magazine, 31 Jul. 2021. https://www.glamourmagazine.co.uk/article/sea-salt-water-acne-treatment
Morosini, Daniela. "Will Salt Water Clear Your Acne? Here's What An Expert Thinks." Refinery29, 14 Jul. 2022. https://www.refinery29.com/en-gb/salt-water-clear-skin-acne