Sunspots on Skin: Causes and Treatments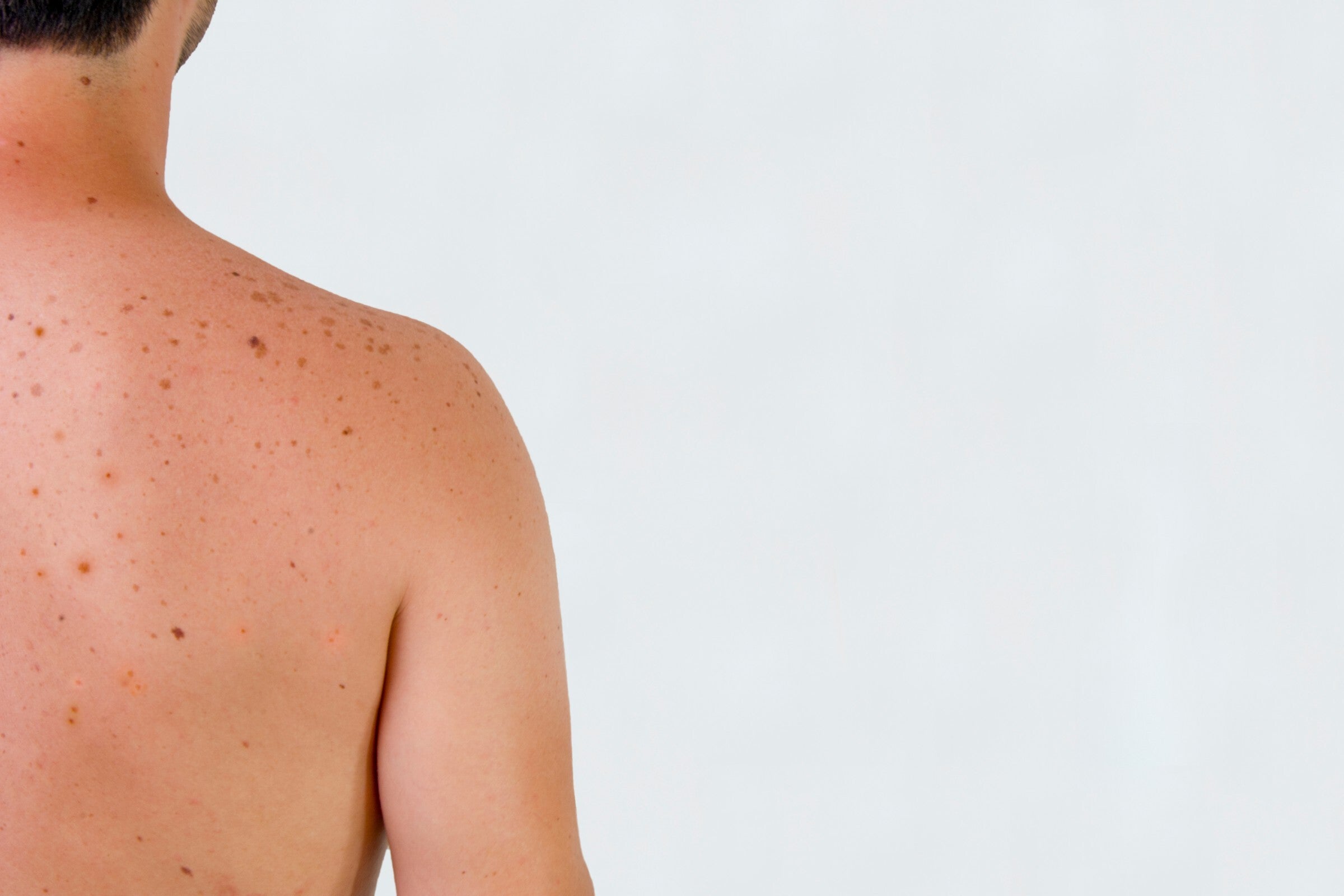 Whether you call them liver spots or sunspots, they're the same thing. When areas of your skin are exposed to the sun for prolonged periods of time, it results in an unsightly blemish. Luckily, you don't have to live with them as there are an array of treatments to get these dark spots under control. 
Here at Stryx, we believe in helping men achieve clear skin so if you have any questions about sunspots on the skin, you're at the right place! Let's get started!
What are Sunspots? 
Credit: Medical News Today
Sunspots are harmless brown spots that appear on your skin after extended sun exposure. They are noncancerous and don't pose any threat to your health. However, many people want to get rid of them as soon as possible due to the unsightly appearance they leave behind. 
What Causes Sunspots on Skin?
Credit: Spa MD
Sunspots occur as a result of overexposure to UV light. Therefore, spending too much time out in the sun or inside a tanning bed can result in the blemishes forming. This exposure causes your skin to increase its production of melanin, which is the pigment that gives skin its color.
As time goes on, your skin begins to develop collections of melanin, resulting in a darker spot. Additionally, sunspots are more likely to occur on people with a lighter skin tone. 
Symptoms
You know you have a sunspot as opposed to a mole or other blemish based on the following symptoms.
Grouped together

About ½-inch in diameter

Most often appear on the face

Tan or dark brown in color

Flat and oval in shape
Sunspot Risks
Credit: Healthline
Sunspots are harmless on their own. However, if you're prone to getting them, then it'd be a good idea to watch how much time you're spending in the sun. Individuals with an increased risk of developing sunspots also have enhanced susceptibility to getting skin cancer from prolonged time in the sun. It's critical to know whether you've developed a sunspot or cancerous mole when a new blemish appears on your skin. Any concerns you have should be brought to your doctor.
Do Sunspots Disappear on the Skin?
Sunspots tend to fade over time. However, they don't usually disappear forever. This is due to the fact that the skin has suffered permanent damage, so there will always be a small indicator of the sunspot remaining.
This is why it's critical to take care of your skin any time you go outside in the sun. You should always wear sunscreen or a moisturizer containing SPF. To further protect your face from UV rays, consider wearing a hat to further block the sun's rays. Fortunately, if sunspots do form, then you do have some options for treating them. 
How to Treat Sunspots on Skin
There are various at-home remedies you can implement to try to remove sunspots from your skin. Aloe vera seems to be a standard remedy, considering it contains active compounds that fight against hyperpigmentation. Other substances that can help with these blemishes when applied directly to the skin include:
Honey

Buttermilk

Lemon juice

Apple cider vinegar

Green tea bags
Extreme cases of sunspots may necessitate professional medical treatments. You can talk to your doctor about undergoing laser resurfacing or cryotherapy, which utilizes liquid nitrogen to freeze the spots off. Microdermabrasion may also be an option, which requires a dermatologist to gently remove the outermost layer of skin utilizing a specialized applicator.
What is the Best Treatment for Sunspots? 
When it comes to sunspots, prevention is the best treatment. You should never leave the house without applying a lotion or cream that contains at least SPF 30. In the event you do develop a sunspot, then you can cover it up for the time being with a high-quality concealer tool to make it blend in with the rest of your skin. 
To actually lighten the sunspot, speak with your dermatologist. A doctor can prescribe cream and recommend other valuable at-home remedies to try first before you move onto more advanced techniques.