How to Train Your Beard to Grow in a Certain Direction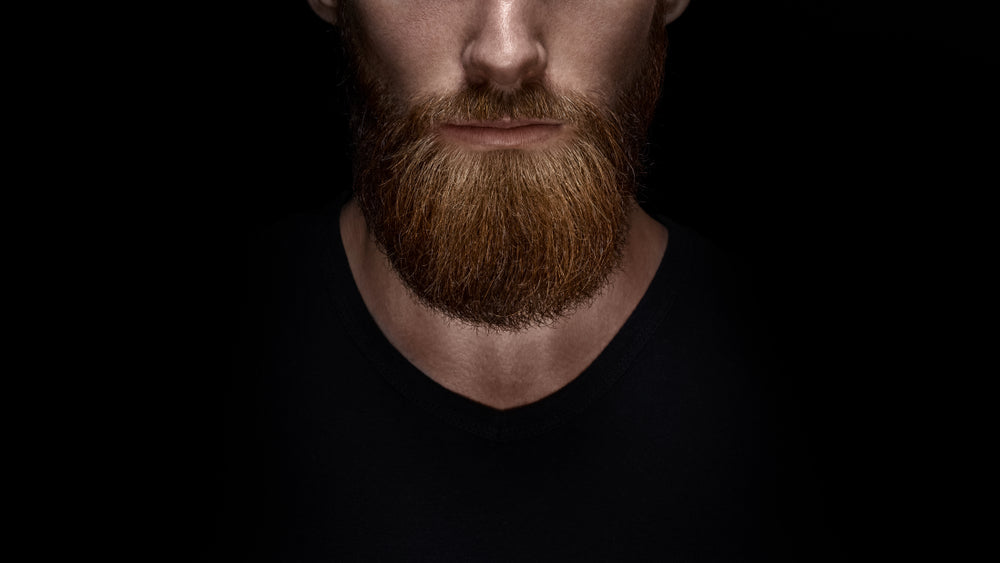 Anyone who's grown a beard knows how unwieldy they can become. It's not unheard of for beards to grow haphazardly, resulting in an unkempt appearance.
It would be a lot easier if your beard grew in exactly the way you wanted it to. Fortunately, there are steps you can take to train your beard to grow precisely how you want it. 
How to Map Your Beard Grain
Mapping your beard grain begins when it's in its earliest stages of growth. After a couple of days without shaving, run your fingers through your beard.
You should be able to feel the direction with and against the grain. Whenever there's resistance to your fingers, that's against the grain.
Through this, you may realize your beard isn't growing in the direction you want it to. If that's the case, here are some pointers for getting the long, thick beard you've always wanted. 
Step One: Trim Your Beard
This may seem counterintuitive, but trimming your beard is essential for making it grow in right. You should do this after allowing your beard to grow uninhibited after a couple of weeks. 
You want to trim the neckline in addition to any stray or loose hairs that go against what you want. Ideally, you'll pick a style that complements your facial shape. 
Step Two: Prep Your Beard
In the early stages of beard growth, you want to set your facial hair up for success. That includes softening the beard hair by washing regularly.
You also want to incorporate a beard balm or oil so that your beard looks and smells its best. Use these products a few times a week for optimal results. 
Step 3: Brush to Train Your Beard
This is arguably the most important step in training your beard. You want to brush downward so that your beard moves toward your chin. 
For short beards, use a saw-cut comb. For longer beards, it's best to use a boar bristle brush. Either way, this straightens your beard and conditions it to grow the proper way. 
Step 4: Brush Downward for Best Results
For best results, brush your facial hair downward. This will give it a more uniform aesthetic and cover up any patchy areas you might have. 
You should apply a balm or oil while doing this so that your hair stays in the position you want. Additionally, certain oils apply moisture to the beard so that it remains hydrated. Just make sure to use all-natural products without any artificial materials. 
Step 5: Trim Out-to-in to Maintain
If your beard grows outward from your face, you want to train it to grow in, toward the chin. To accomplish this, trim your beard along the sides every time they grow outward.
Step 6: Use Products Like Beard Gel
It may not be possible to entirely train your beard. In that case, use beard gel to keep it looking pristine. It'll keep your beard in the position you want without it looking like a tangled mess. 
Train Your Beard Today
The above steps should work to get your beard to grow more optimally. However, while you're performing these steps, you want to watch out for all the things you do be doing that inhibit growth. 
For instance, you want to avoid using facial soap or cheaper drugstore products. Never use anything that contains alcohol, as this will dry out your skin and the hairs. 
Make sure to keep your beard dry and clean enough so that it's possible to actually tame it. And don't go overboard on the products. A little goes a long way. 
By following these steps correctly, you'll not only have a beard that grows in more comfortably, but it'll look thicker, too. 
References:
Hurly, Adam. "How to properly shape your beard." Business Insider, 13 Apr. 2016. https://www.businessinsider.com/how-to-properly-shape-your-beard-2016-4
Hurly, Adam. "How to Soften Your Beard." GQ, 9 Apr. 2019. https://www.gq.com/story/how-to-soften-your-beard