Beard Balm vs. Beard Oil | What is It & How to Apply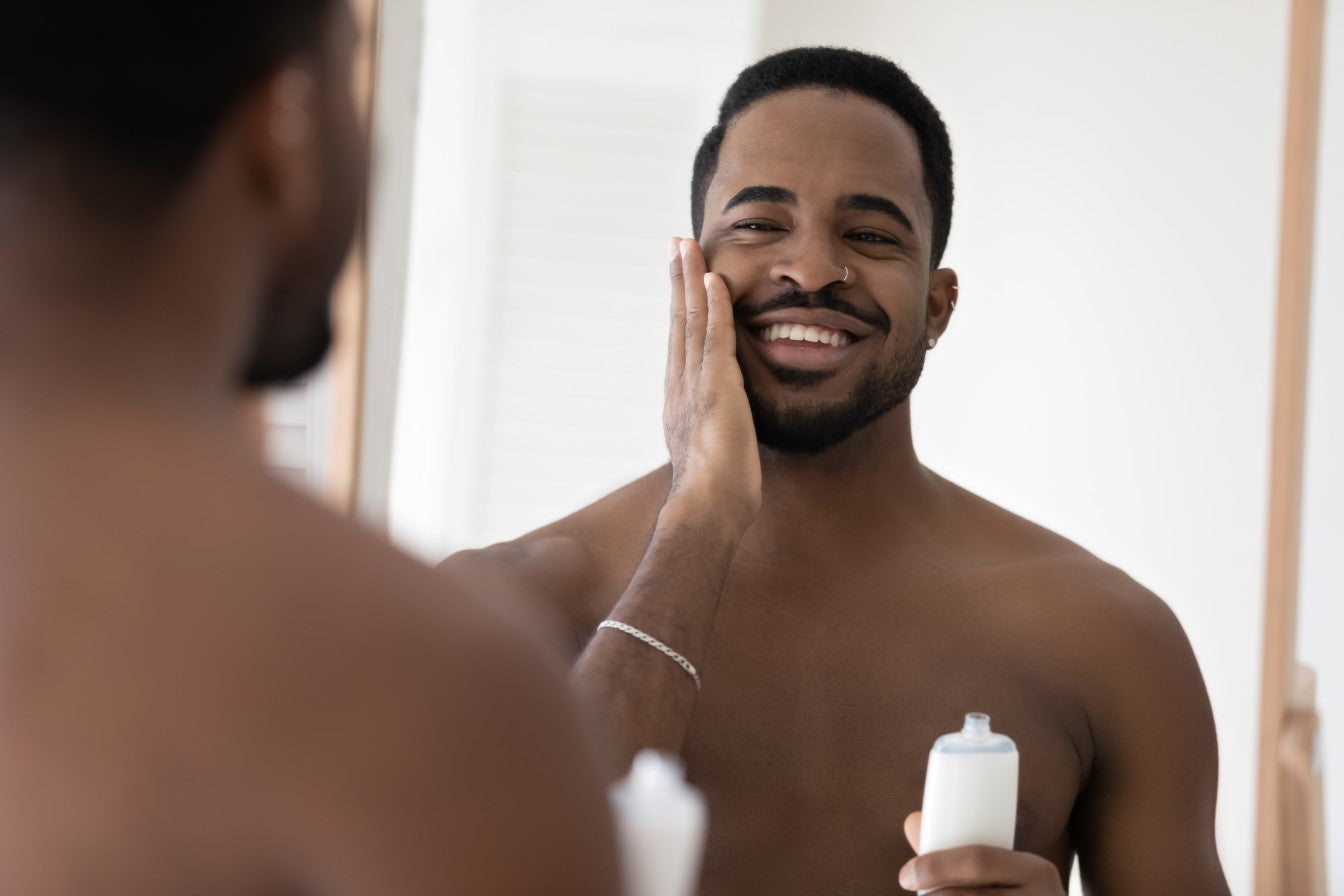 It takes a lot of time and effort to get your beard looking pristine. After all, you don't want to grow it out just to keep it looking all scraggly. But it's important to know which products you need to have it staying its healthiest.
What is Beard Oil?
Beard oil is a type of conditioner designed to moisturize and soften beard hair. Its effects also extend to the skin underneath the beard by offering it moisture, as well. 
Beard oil is great for keeping beards looking softer, fuller, and tamer. It can also help with beard growth in case you're having issues with patches in your facial hair. 
Who Should Use Beard Oil?
Everyone with a beard should use oil to keep it in great shape. Regardless if you sport a slight stubble or a full-blown lumberjack beard, oils strengthen and improve growth, in addition to limiting itchiness and dandruff.
How to Apply Beard Oil
To get the most out of your beard oil, you should start by applying two or three drops to your hands. Rub your hands together so that the oil is evenly distributed. 
From there, rub your palms and fingers throughout your beard and mustache. After you have adequately spread the oil, you want to run a comb through your beard for further distribution. In the event you feel your facial hair needs a bit more, feel free to apply more oil as needed. 
What is Beard Balm?
Beard balms have a higher viscosity than oils. They're made from a combination of hard oils, waxes, and other oils you typically find in standard beard oil. 
Beard balms effectively work as leave-in conditioners for your facial hair. It coats the surface of your skin and hair, which is great for holding larger beards in place and retaining its shape.
Who Should Use Beard Balm?
Beard balms are often recommended for individuals with medium- to large-sized beards. The reason for this is that larger beards typically don't receive as much sebum from your skin. As such, it doesn't get as much hydration as it needs naturally, so it often requires a little help.
How to Apply Beard Balm
To start, take out a pea-sized among of balm and rub your hands together. With your finger flat, apply the balm directly to the skin underneath your beard.
From there, you can move outward to apply the balm to the outer layers of your facial hair. You finish by combing the beard, removing any clumps that may have formed along the way.
Beard Balm vs. Beard Oil
Both products have their pros and cons, but which should you use to tame your mighty locks?
Is it Better to Use Beard Balm or Beard Oil?
Honestly, it depends on what type of facial hair you have. By and large, beard oil is recommended for people just starting to grow out their locks. It can work wonders for having a better base and filling in any patchy areas. 
Beards balms are typically suggested to those who already have a sizable beard in place. It can provide more structure and help you tame more unruly hairs. 
Do You Use Beard Balm and Beard Oil Together?
It's generally ill-advised to apply beard balm and oil together. The reason for this is that the oil and shea butter found in balms don't really mix together. As a result, your beard could end up looking really greasy. It's best just to find one high-quality product you trust and use that to spruce up your beard. 
Should You Use Beard Balm or Beard Oil?
If you plan on growing out a beard, you definitely want to use some kind of moisturizer/conditioner. It will provide much-needed hydration to your facial hair and keep you looking stellar through all of the various beard growth stages. 
References:
Hurley, Adam. "The Best Beard Balm Will Soften Rough Scruff." GQ, 26 Oct. 2021. https://www.gq.com/story/best-beard-balm
Whelan, Corey. "The Many Benefits of Beard Oil and How to Use It." Healthline, 20 Jun. 2019. https://www.healthline.com/health/does-beard-oil-work-2
Yetman, Daniel. "How to Properly Use Beard Oil." Healthline, 19 Nov. 2020. https://www.healthline.com/health/how-to-apply-beard-oil