How to Soften Beard Hair | Store Products & Home Remedies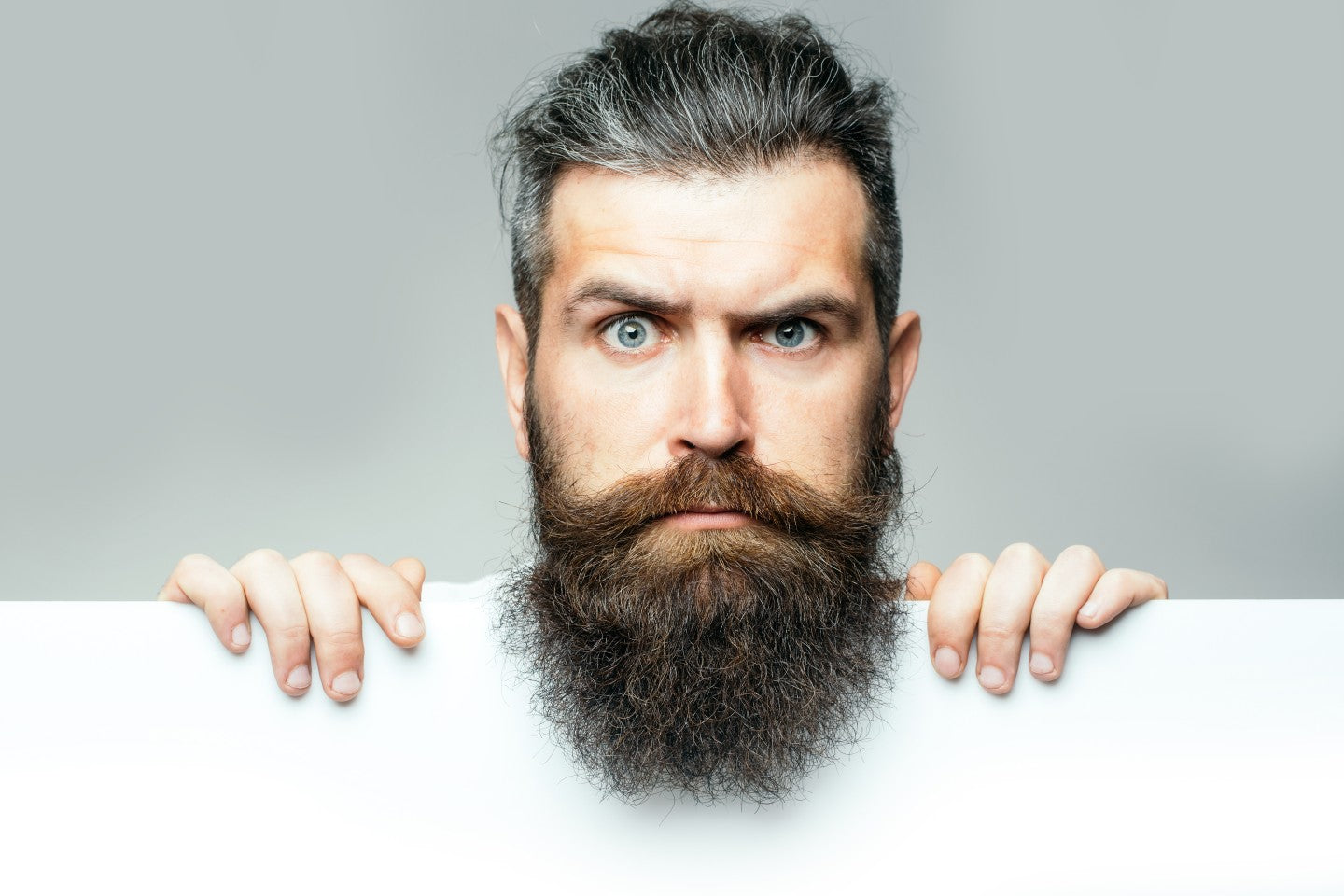 Not all beards are the same. Some come in smooth and soft while others are pricklier.
If you fall into the latter category, then you may wonder how you can change the sensation of your facial hair so that it's good for both you and your partner.
Itchiness and dandruff are other signs of dehydration, and luckily, you have several options for getting the precise texture you want. 
How to Soften Beard Hair With Store Products
Credit: Seven Potions
You're not alone if you struggle with a scratchy beard. Plenty of men have the same issue, which is why you can find a litany of products at the store designed to help you make your facial hair more comfortable. 
Beard Conditioner
One of the best items you can invest in is a beard conditioner. This is a product you apply to the affected area twice daily. Different conditioners are out there, but they all come with a host of vitamins and nutrients to make your skin and hair healthy. 
Over time, this allows your beard hairs to relax, making it much easier to style. Eventually, you may even notice your hair developing a healthy shine that's more comfortable to the touch, something both you and your partner whom you kiss regularly are bound to appreciate. You just need to make sure you follow the directions of your specific conditioner. Some want you to leave the product in while others you wash out.
Beard Oil
Oils are incredibly similar to conditioners. You typically apply them twice a day, and with this substance, you can actually leave it on your skin. You just want to make sure you thoroughly massage the oil through your beard so that it reaches your skin. Afterward, you can comb your beard hair so that it gets everywhere it needs to. 
How to Soften Beard Hair With DIY Products
Credit: Men's Health
If you're looking for products that are a bit more versatile or want to try saving some money, then you can attempt making your own beard-care products. The following items have various other uses outside of beard health, so you may find they are a much more worthwhile investment. 
Essential Oils
You can greatly help your beard's health with a variety of essential oils. This product is particularly useful if you find yourself struggling with beard dandruff. Eucalyptus oil is great for reducing dryness that occurs as a result of inflammation, but other ones you can look into include:
Ginger

Geranium

Sandalwood

Thyme

Lavender

Clary sage

Rose

Ylang-ylang
Many of these are also great for keeping fungal acne at bay, so you can reap dual benefits. 
Carrier Oils
You may not want to apply an essential oil directly to the skin. They have a tendency of being rather potent, especially if your skin is already sensitive. That's why some people may want to dilute an essential oil with a carrier oil. 
This is a substance that offers its own vitamin-enriched benefits while still delivering the nutrients offered by the essential oil. Some examples of carrier oils include sunflower, olive, and coconut. 
How to Maintain a Soft Beard
Credit: Healthline
After applying the previous steps, you may attain the desired soft beard, but you aren't done yet. Once you get that soft beard, you then have to take care of it to make sure it stays that way. Plus, it ensures your beard is always soft and smooth for date nights and any other events where you want to look your best. 
Groom Your Beard on a Regular Basis
You want to make sure you give your beard a good trimming every now and then. Preventing the hairs from getting out of control is also good for cooling down your face if you have a tendency to sweat excessively. 
You also want to make sure you wash your beard daily. You should find a cleanser that's suitable for your skin type and use it anytime you get into the shower. This removes grime, dirt, and other pieces of debris that can make your facial hair looking a bit raggedy. 
Use Moisturizing Product
It's highly recommended to invest in a good balm if you want a beard that stands out in a good way. Not only do balms contain nourishing ingredients, but they also allow you to style your beard however you want. At a certain length, it's a solid idea to make sure your beard looks exactly how you want it to. 
How to Style a Soft Beard
A balm is heavier-duty than oils and conditioners out there. It actually gives you the power to style your beard, but you also want to ensure you have a fine-tooth comb as well. With these items, you can give yourself the exact look you're looking for, which is extremely helpful if you want your beard to look nice in the professional setting you work in. 
Products for your beard are just the beginning. You also want to look into items that keep your skin taut and dark circles under your eyes minimal so that you continue looking handsome and youthful. 
References:
"How To Soften Prickly Facial Hair." Healthline, 15 Dec. 2020. https://www.healthline.com/health/how-to-soften-beard
Hurly, Adam. "How to Soften Your Beard." GQ, 9 Apr. 2019. https://www.gq.com/story/how-to-soften-your-beard
Yi, David. "Here's How To Soften Your Beard in a Flash." Men's Health, 30 Mar. 2019. https://www.menshealth.com/grooming/a26995333/how-to-soften-beard/