10 Scents That Can Attract Any Woman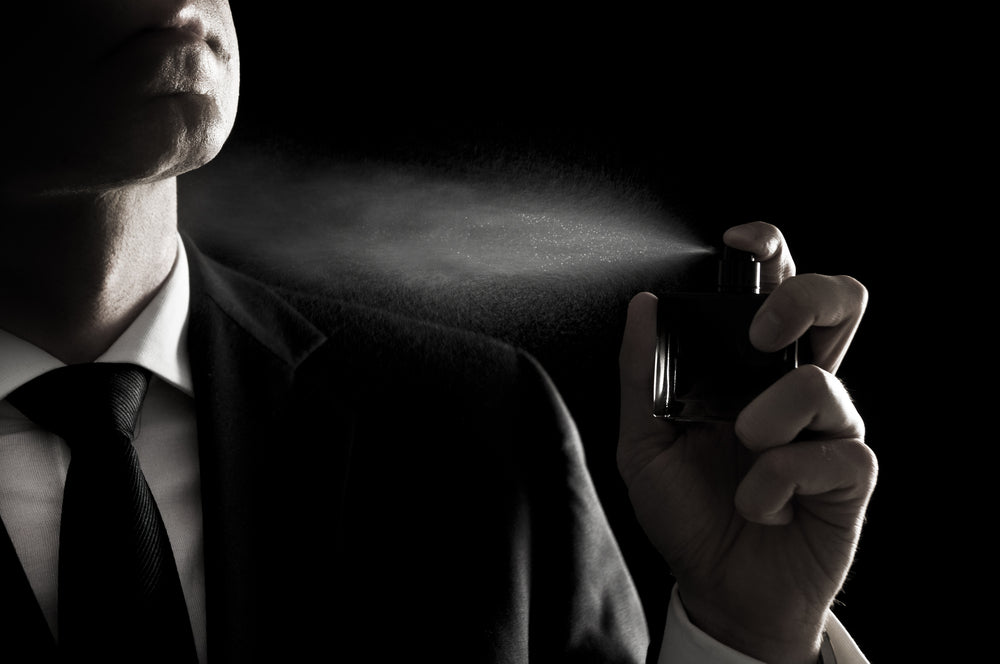 If you want to be a more sensual man, you need to appeal to a woman's senses. It's not solely about looking your best and being a feast for the eyes. You also need to smell pristine. 
Your odor can make or break any budding relationship. Whether you're trying to get a girlfriend or want to impress the wife, here's what to know about smelling your best. 
Scent and Attraction
Studies have been done that have found that scent may play a larger role in attracting women than looks. This partly has to deal with pheromones and biology. 
Pheromones are chemical messengers that contribute significantly to attraction. But beyond that, it's important merely to smell good for your partner. 
If you want to make a girl smile and prime her to kiss you, then here are the scents you want to top off with your skincare regimen. 
10. Fruits
Fruits are naturally sensual and a great way to make your partner smile. Ever think about how often strawberries and the like get introduced in the bedroom?
Fruits are a natural, pleasing aroma that will drive your woman crazy. Plus, it's important to introduce plenty of fruits and vegetables into your diet, which will naturally give you a better body odor. 
Specifically, you want foods that contain carotenoids, such as:
Mangoes

Carrots

Grapefruit

Yams

Cantaloupe

Bell peppers

Squash

Oranges
9. Vanilla
Vanilla is a popular scent in men's cologne and for good reason. It's playful, sensual, and sweet, making it an all-around crowd-pleaser. 
8. Jasmine
Jasmine has been a proven aphrodisiac. It's rich and sweet and has been used in scents for centuries to promote libido. 
7. Sandalwood
A sandalwood cologne is a great supplement before deciding to flirt with that cute cashier. It's an undeniably masculine scent. Plus, it smells expensive, so she'll know you have refined taste. 
6. Mint
Naturally, mint has a clean fragrance to it. You always want to shower and shave before a big date, and topping off your routine with a mint-based cologne will really drive the point home that you know how to take care of yourself. 
5. Leather
Similar to sandalwood, leather is an uber-masculine scent. It'll make women think you're a guy who knows how to get down and dirty with his hands. 
Just make sure to only use a little if you opt for this route. Leather can be pretty powerful.
4. Peppermint
You don't have to save the peppermint fragrance for the holidays. It's been used medicinally for thousands of years to treat an array of health issues, from acne to digestive problems. 
It also smells great. Again, a little goes a long way here. You may even want to consider opting for a peppermint-based lip balm so that you give that female friend a delightful sensation if you decide to lock lips. 
3. Pastries & Coffee
Some men may want to get women thinking of their favorite cafe. Think about it. Coffee shops are great for meeting people anyway. 
In fact, studies have found that men are more successful romantically when meeting women somewhere that smells nice. If you can't meet women in a coffee shop for whatever reason, then take the coffee shop with you everywhere you go.
2. Cinnamon
If you want more of a spicy scent, then opt for cinnamon. It's particularly pleasing during the winter months, and it'll warm her heart right up. 
1. Lavender
Last but not least, there's lavender. It's commonly used in aromatherapy, so there's a good chance it will de-stress her after a long day. 
Besides, you're more likely to score a date if your lady friend is in a good mood, right?
References:
Grammer, Karl; Fink, Bernhard; Neave, Nick (February 2005). "Human pheromones and sexual attraction". European Journal of Obstetrics & Gynecology and Reproductive Biology. 118 (2): 135–142. doi:10.1016/j.ejogrb.2004.08.010
Nicolas Guéguen. "The sweet smell of… courtship: Effects of pleasant ambient fragrance on women's receptivity to a man's courtship request." Journal of Environmental Psychology, Volume 32, Issue 2, 2012, Pages 123-125,ISSN 0272-4944, https://doi.org/10.1016/j.jenvp.2012.01.004.