How to Flirt With a Female Friend | Go From Friends to Dating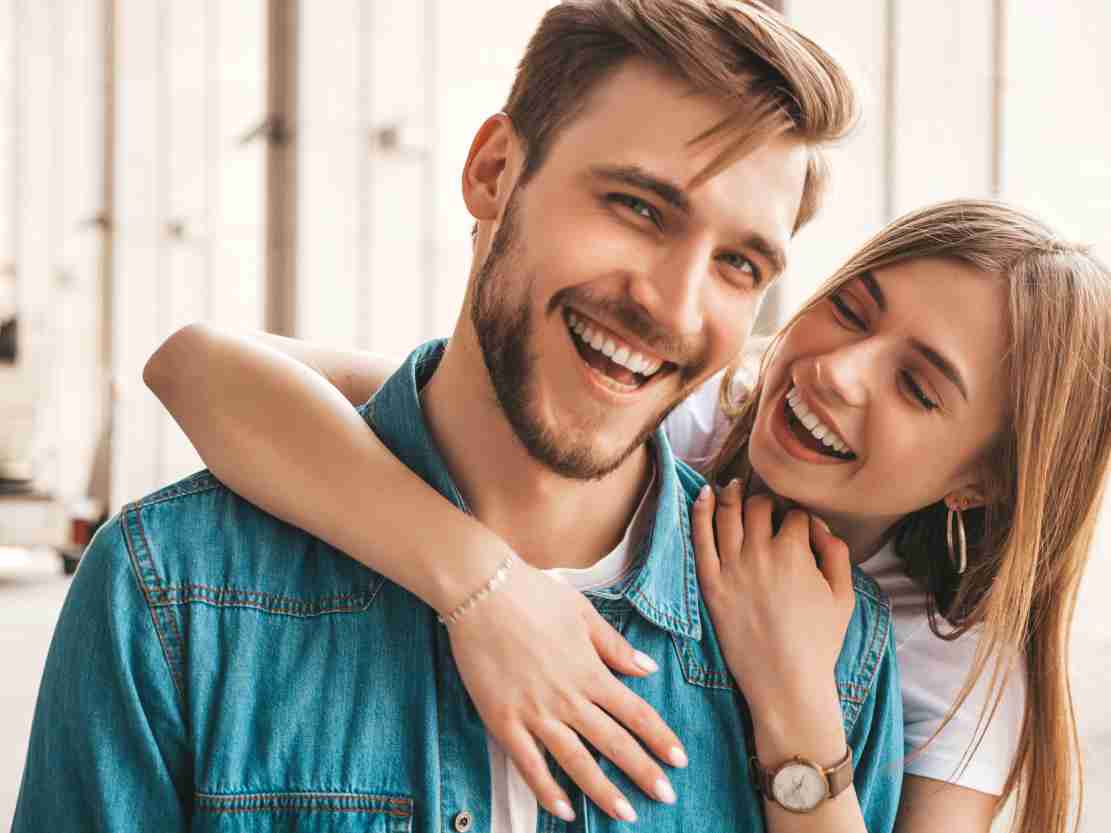 Every guy knows the feeling of meeting a cute woman from work, school, or hobbies.
You hit things off, but you want to take the relationship to the next level — going from friends to dating.
To make things happen, you need to learn the art of the flirt.
Gradually, you want to make it clear to her that you're interested in something more. If she reciprocates those feelings, you're in!
But it can be tough when you didn't inherently meet her in a romantic scenario, like talking on a dating app at first.
Fortunately, there are ways to up your chances of kissing that special someone in no time. 
1. Be Well-Dressed and Maintain Proper Hygiene
You don't want to come across as a slob to your crush. And luckily, it's pretty easy to stay well-groomed without hiring your own personal assistant. 
You want a wardrobe that paints yourself in a good light. You don't want to go over-the-top, especially if you tend to be in situations that are more casual, but you want to look good. 
Some pressed pants and shirts go a long way. You also want to ensure what you have fits you well, so it shows off your body.
On top of that, make sure to groom properly before you see her. That includes brushing your teeth, combing your hair, and using moisturizer.  
2. Use Touch Whenever It's Natural
This is a step you don't want to mess up. It should really go without saying, but if a woman gives you signs she doesn't want to be touched, then don't touch her.
Be appropriate for the level of your relationship. If you've just met, then a hug goodbye may be all you want to do. 
Once you've started breaking the ice, you can opt for something a little more. A good rule of thumb is to let her lead. If she touches your shoulder or knee, then it's a good sign you can move forward a little bit. 
3. Make Sure to Smile and Maintain Eye Contact
A nice smile can go a long way. Again, you don't want to be weird about smiling every waking second when you're around her, but you should do so when appropriate. 
Mostly, this advice should be taken to mean that you want to remain engaged any time you speak with her. 
With your regular buddies, you may daydream or look at your phone in a conversation. It doesn't necessarily mean you're bored; you just know you don't have to provide 100 percent of your attention to the scenario. 
But a crush is different. You should hang from her every word, and if you can call back something she said weeks earlier, then you can definitely earn some brownie points.
4. Tease Her Gently
Again, this is a route you need to be careful with but can work fruitfully. There's no need to agree with her on every front. In fact, doing so can end up doing the opposite where you come across as boring and forgettable. 
Instead, find moments where you can gently tease her and play around. Anything you can do to make her laugh at herself or yourself is a definite plus. 
Under no circumstances should you resort to negging or bullying your crush. You want to laugh with her, not at her. Teasing is playful while negging is just rude. 
5. Keep Your Conversations Light at First
Before getting into a romantic relationship, you want to start off as friends. Your conversations should be light as you're getting to know her. You should talk about movies, music, and hobbies initially. 
From there, you can form deeper conversations where you start getting more into your personal beliefs. You can even start complimenting her in areas that are a bit more flirtatious, such as how cute one of her outfits is. 
Go with the flow. If she returns your advances, then you can make the jump into asking her out on a date. You may be in a rush to get her in a relationship, but you want to ensure you have a solid foundation. 
References:
Shatto, Rachel. "How to Go From Friends to Dating With These 10 Flirting Tips." Elite Daily, 9 Jan. 2018. https://www.elitedaily.com/p/how-to-go-from-friends-to-dating-with-these-10-flirting-tips-7801250
Ann, Samantha. "How to Flirt With a Friend: 15 Ways to Tease Without Being Weird." LovePanky. https://www.lovepanky.com/flirting-flings/get-flirty/how-to-flirt-with-a-friend
Pugachevsky, Julia. "Why Can't I Stop Teasing My Crush?" Cosmopolitan, 27 Jun. 2018. https://www.cosmopolitan.com/sex-love/a21238909/teasing-crush/