How to Get a Girl to Kiss You | 6 Easy Steps!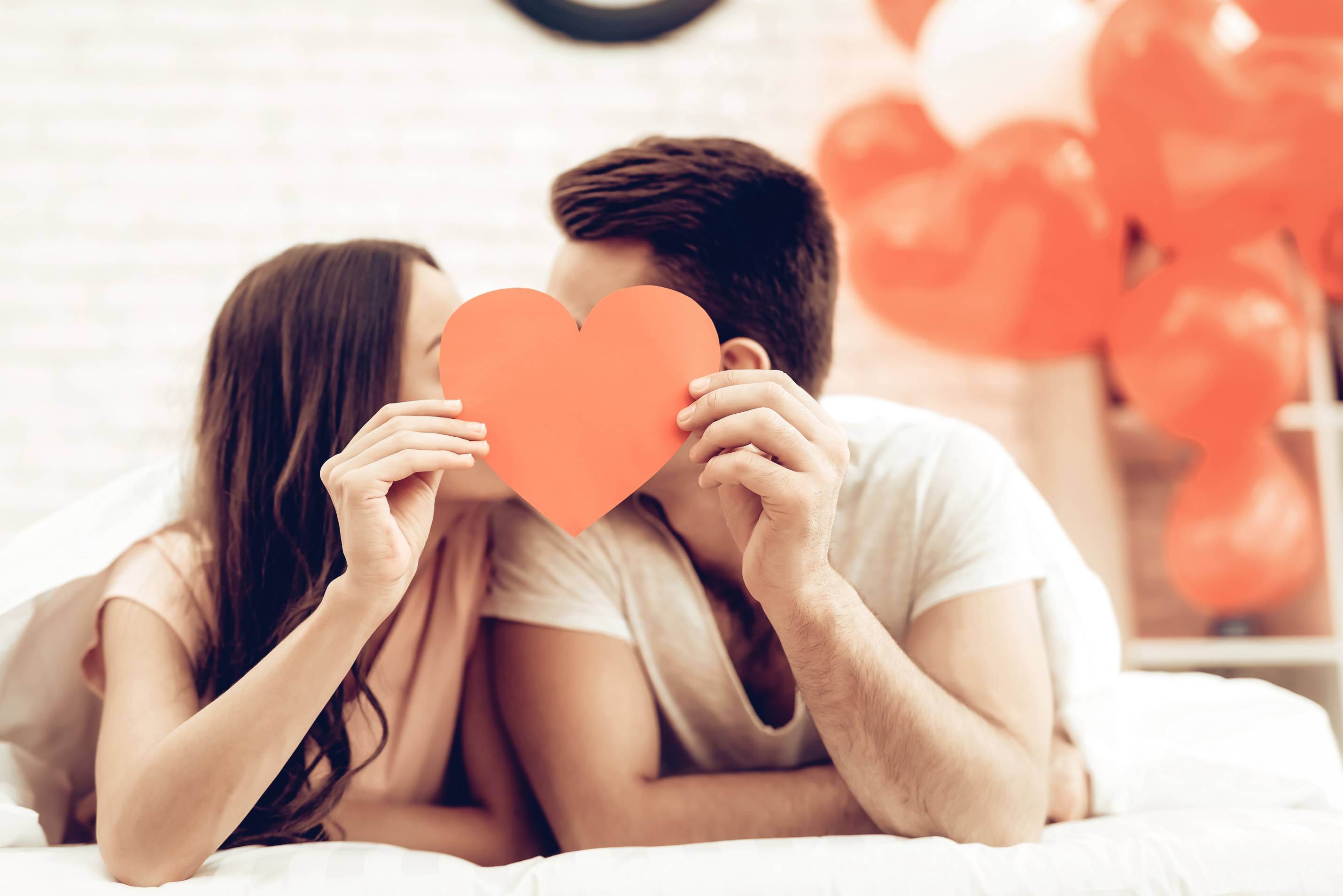 We've all experienced it before: no matter how old or experienced you might be, we've all had that moment of "will we, won't we?" when you're on a date with a girl, and you're hoping and thinking of getting that first kiss. Not sure how to make it happen? Here are our tips and tricks on how to get a girl to kiss you!
1. Tidy Yourself Up
Hopefully this one goes without saying, but you want to make sure you actually put your best foot forward and look good. Ideally, that involves more than just putting on a clean pair of jeans and a shirt! Not sure where to begin? We've got you.
How to Clean Yourself Up
First, start by taking care of your face. If you've been growing out your (facial) hair and it's unkempt, trim it so it looks cleaner. Furthermore, if you have any razor bumps, rosacea, or acne, you can quickly use a concealer to hide these skincare problems.
Perhaps our biggest tip to cleaning yourself up is using a lip balm. A lip balm replenishes your lips with the nutrients they need. This helps relieve dried and chapped lips while also giving your mouth a healthier look.
If you are going to get your first kiss, a lip balm will do wonders for you since you definitely want to make a good first impression. Therefore, we recommend using a lip balm before you go on your date so that in the case that you do kiss, it's a great experience for both you and her. 
Next, make an effort to dress accordingly: if you're going to a nice restaurant for dinner, a hoodie probably isn't going to cut it. Find a set of clothes that compliments you nicely, but also isn't something you'd absolutely never wear.
2. Build Chemistry
Let's be real: you need to have a real connection with your date before you kiss her. That said, how do you actually build chemistry before the big kiss?
How to Build Chemistry With a Girl
Start by getting to know her--to actually know her. Psychology Professor Dan McAdams took the time to study the science of intimacy and compiled a list of 36 questions to ask, so take a look and choose a few of these to bring up on your date!
Also, check your body language. Lean in slightly when listening to them, or unfold your arms so you look relaxed. Smile and nod along, but keep it genuine. Studies have shown that when we're attracted to someone, we'll start to unconsciously mimic their behavior, also called mirroring. Not sure how to gauge your body language? Mirroring might be the way to go!
3. Get in the Right Setting
Look, there are plenty of places for a first kiss, but behind a garbage dump or standing in front of the subway as it roars by may not be the best place. A good option can generally be a place with dimly-lit lights, such as in a bar or from a gorgeous viewpoint. 
But it's less about a physical setting, but more about an emotional setting: neither of you should feel rushed or harried. If the moment needs to be forced, then it's not right. 
4. Make Sure She's Comfortable
Above all, you need to make sure your date is comfortable. At no point ever should she feel as pressured or forced into "giving you some." If you're being respectful, while making sure you're both having a good time, you're already miles ahead of anyone else. 
5. Use Compliments and Light Touching
Everyone loves a compliment--so make sure to give her one! She probably went through a lot of effort to look nice, so give an (honest) compliment about her hair, makeup, or outfit. 
As the date progresses, make some physical contact to level up your game: start by holding eye contact for a little longer. If all goes well, brush your hand against hers lightly, touch her elbow or hip while walking, or let your legs or thighs make contact while sitting. How you do it isn't important, as long as you start slowly to let her reciprocate.
6. Be Flirtatious
This is very subjective, and you want to do this in a way true to yourself: consider making a flirty joke, making extended eye contact, or telling her you're hoping for a second date. Be subtle, but not too subtle. While it's a fine line, you'll get better with time and build up to getting that kiss!
What if the Girl Doesn't Kiss You?
Credit: LovePanky
It happens to the best of us: no one is always at their A-game, and sometimes, despite your best efforts, there isn't that spark. And that's okay. You put yourself out there, you did your best, and that's amazing! As long as you always make sure the girl feels comfortable and never forced into doing anything, then you've done all you could do!
Final Thoughts
Whether it's working on your flirt game, practicing giving more compliments, or simply taking better care of your skin, there's always better ways to step up your game when you want to get a girl to kiss you. And if at first you don't succeed, try again. You'll get there! 
Karremans, J. C., & Verwijmeren, T. (2008). Mimicking attractive opposite-sex others: the role of romantic relationship status. Personality & social psychology bulletin, 34(7), 939–950. https://doi.org/10.1177/0146167208316693 
Dr Nicolas Guéguen, (2007) Courtship compliance: The effect of touch on women's behavior, Social Influence, 2:2, 81-97, DOI: 10.1080/15534510701316177
Van Edwards, Vanessa. (n.d.) 36 Deep Questions to Ask Your Significant Other So You Can Truly Know Them. Science of People. https://www.scienceofpeople.com/deep-questions/