How to Make Your Girlfriend Smile | 8, Easy Steps!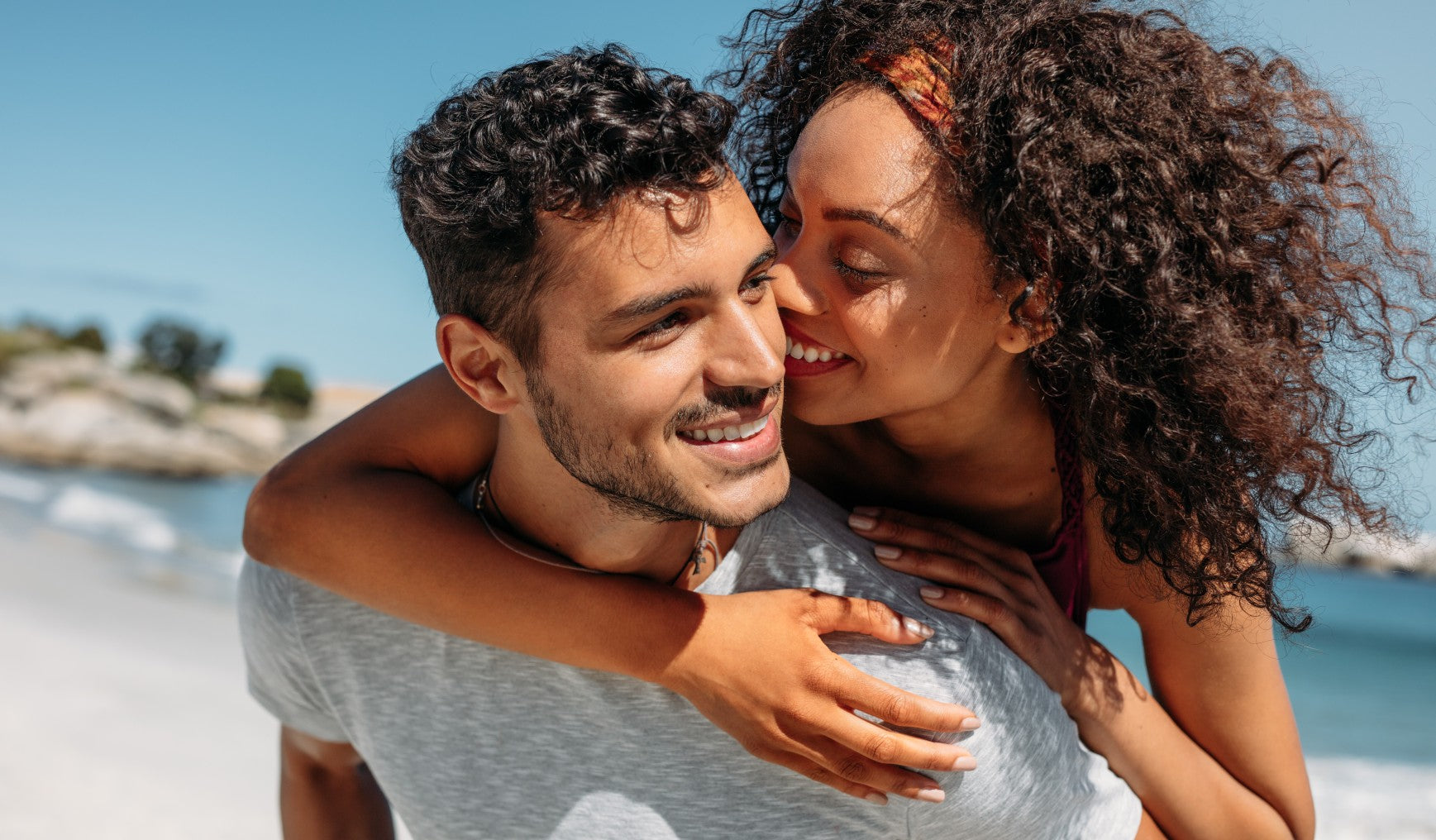 So you've made the first step and you've managed to get the girl to kiss you, and now she's your girlfriend. Hopefully, it doesn't stop there.
We all know that laughter is good "medicine," but did you know that there are more benefits to sharing smiles--especially in a relationship? 
In fact, studies show that laughter is directly related to reducing stressful reactions to emotions such as fear or anger--and can help you most effectively manage those emotions. 
How to Make Your Girl Smile
Credit: Her Way
Research suggests that laughter and smiling helps you better control the "emotional weather" in your relationship, reducing conflict overall. 
And since smiling is contagious, if you're able to get your girlfriend to smile, you'll most likely end up smiling as well, too! 
But how do you make your girlfriend smile spontaneously? How do you keep the spark alive and make sure your relationship lasts? 
Look no further: here are our easy steps to make your girlfriend smile! 
1. Surprise Her With a Nice Dinner
Is the stomach the way to most people's hearts? Arguably, yes. 
Psychology shows that it helps forge bonds, and it's also a way of nurturing by providing social support, since we need food to survive. 
Plus, it helps you be mindful too! 
Not a magician in the kitchen? There are plenty of easy dishes to make that require little effort, like the viral TikTok pasta recipe. 
Alternatively, you can buy ready-made ingredients and combine them together, and add a bottle of wine. 
With a little bit of effort--which is what's most important--your girlfriend will smile in no time! 
2. Go Out For a Walk and Hold Her Hand While Walking
Has your girlfriend had a busy day at work? Is she stressed out? Take some time to unwind and go for a walk. 
While you're walking, just grab her hand. It's been proven that it helps us feel safe, secure, and more relaxed. It's that easy! 
3. Plan Out a Date So That All She Has to Do is Show Up
While it's nice to plan dates together and decide where you want to eat or what movie to watch, sometimes it's nice not to have to make any effort. 
Think of some of the things your girlfriend likes and combine them together: go out for her favorite food, go through the city, catch a movie, or something else.
The goal is to take the initiative and do it yourself: she'll appreciate it! 
4. Bring Her Flowers, Even If It Isn't Valentine's Day
Valentine's Day is nice, but there's more to a good relationship than delegating all the romance just to one holiday.
Take a little effort to surprise your girl and get her a bouquet of flowers, just for no other reason than to show her you care. 
And while you're at it, write a nice, heartfelt card!
5. Play With Her Hair
Playing with someone's hair, especially in a loving way, releases the hormone of oxytocin: it's why it feels so good! 
Want to make your girlfriend smile? Run your fingers or twirl them through her hair. It'll help her relax, and feel better! 
As a quick sidenote: do you want to get in on the hair playing action? Follow our easy tips to soften your beard hair so she'll want to play with it more!
6. Send Her a Good Morning Text
Showing someone you care is a great way to bring a smile on their face. Plus, it shows that you're thinking of them! 
Take a minute when you wake up to send her a text, DM, or Snap saying good morning. Wish her a nice day, and bring up something from a past convo to show you were listening! 
7. Treat Her The Same When Your Friends Are Around
This is key: nobody wants to be treated differently when other people are around. Don't act like you're "too cool" for her when you're with her friends. Treat her the same. 
If you show her that you care for her the same way when you're with your friends, she'll appreciate it more than you can know! 
8. Compliment Her Looks
Your girl is probably taking the time and effort to look good for you (as should you, by following a proper skincare routine!) 
Make sure you compliment her looks, and don't be generic about it. Is her skin glowing? Is she having a great hair day? Be specific--she'll love it, and you'll feel great, too! 
So that's it: believe it or not, it's really not that hard to put a smile on your girlfriend's face. With these 8 easy steps, you can easily deepen the relationship between you and your girl. Good luck! 
References: 
Whitbourne, Susan K. (2015). "This may be the secret to happiness in relationships. Psychology Today." https://www.psychologytoday.com/us/blog/fulfillment-any-age/201506/may-be-the-secret-happiness-in-relationships 
Smith, K. (2017) "Why does it feel so good when someone plays with your hair?" SheKnows. https://www.sheknows.com/health-and-wellness/articles/1135897/someone-plays-with-your-hair/ 
Kelly, J. (2020). "We asked an expert why he hold hands, and learned it's good for you." UVAToday. https://news.virginia.edu/content/we-asked-expert-why-we-hold-hands-and-learned-its-good-you 
Thomson, J. (2017). "The very real psychological benefits of cooking for other people." HuffPost. https://www.huffpost.com/entry/benefits-of-cooking-for-others_n_5967858ae4b0a0c6f1e67a15