Zits vs. Pimples | What's the Difference?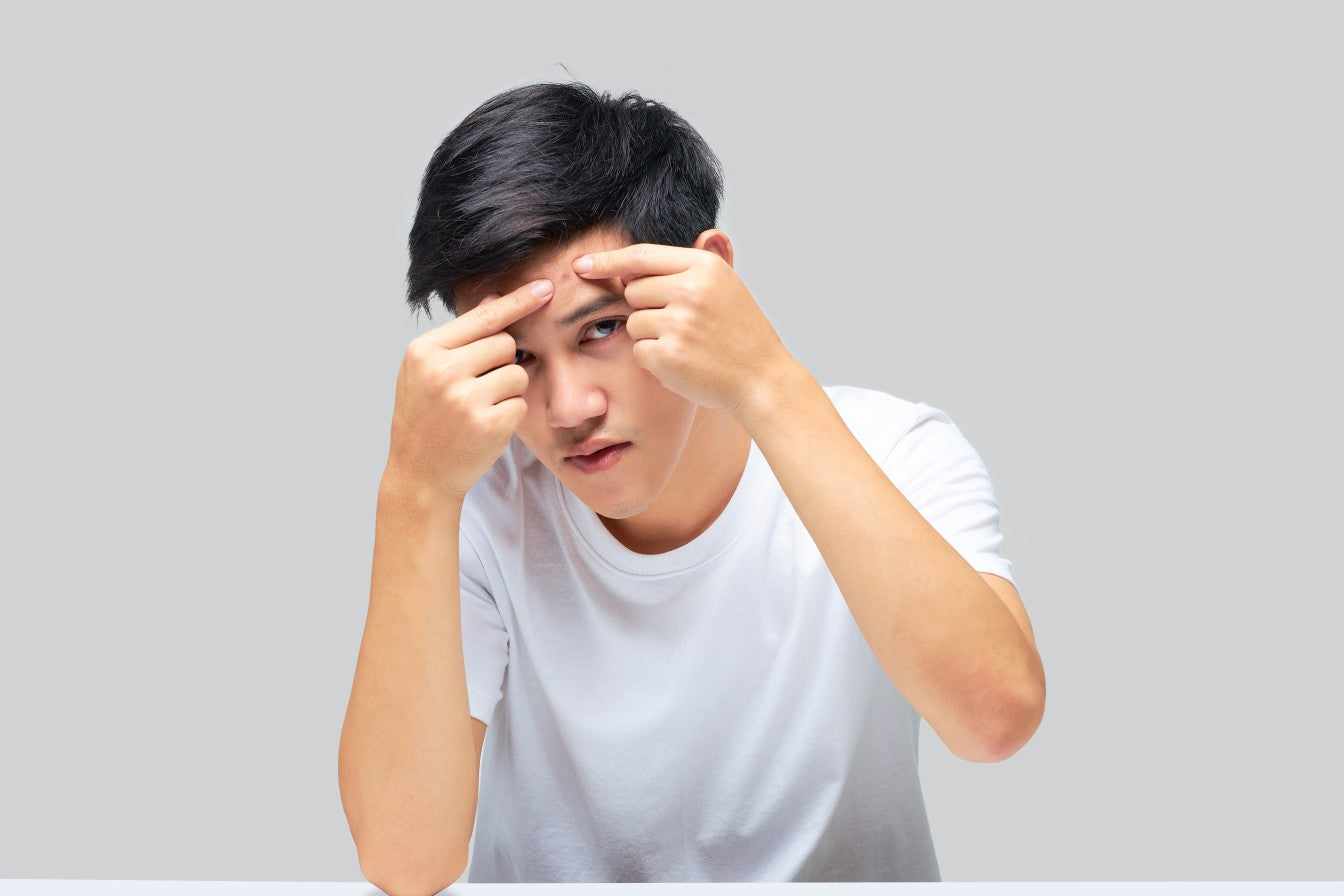 Acne: it's the skin condition everyone has to contend with eventually. Whether you have a face full of redness or a few pimples around the mouth, everyone's first thoughts go toward how to get rid of the skin condition as quickly and painlessly as possible. 
Unfortunately, there is no one answer. Everyone has different skin, different lifestyles, and even different types of acne.
As you read articles online and talk to your dermatologist, you'll hear a lot of medical jargon get tossed around. You may also see the words "zit" and "pimple" used almost interchangeably. It begs the question: Are zits and pimples the same thing?
It begs the question: Are zits and pimples the same thing?
The Difference Between Zits and Pimples
Acne is an umbrella term that could describe a litany of conditions, including zits and pimples. You can rest easy knowing those two terms refer to the exact same problem.
Professionals refer to pimples and zits for a specific form of inflammatory lesion. This results in a raised pustule that's either red or white at the tip.
The easiest way to think about it is that acne is the term used for the overall disease. A pimple (or zit) is a symptom of that disease. It transpires when bacteria get into a pore, aggravating the immune system and manifesting as a bump.
As we all know, bacteria build up is a driving force of breakouts. So if you aren't cleaning your face, cleaning your sheets, washing your hair, or even not having a skincare routine, this can all lead to breakouts.
Are Zits and Pimples the Same Thing? 
They're the same thing, and the same rule applies to them. No matter how uncomfortable the pustule becomes, you do not want to pop it, even if it's in an uncomfortable place like between your eyebrows.
Attempting to pop your zit will only expose the area to more bacteria and can lead to making the pimple larger or worse, leaving a scar. Luckily, if this happens, you can use our Pimple Patches to radically reduce the healing time by removing the bacteria under your skin. Check them out below!
Pimples vs. Boils
Boils are a different condition entirely. They tend to materialize in areas where you sweat excessively or where clothing rubs against the skin. 
As such, boils tend to form on the thighs, neck, underarms, and buttocks. This can also be in part because of hair and large pores. On the flip side, pimples tend to crop up on the face, neck, shoulders, and chest.
Additionally, a boil tends to be larger than a pimple. It also fills up with pus, but it won't look like any other pimple you've come across. Just like a pimple, it is highly suggested not to try to pop a boil or even touch it as they get easily irritated and can only end up in a worse condition than you initially had it in.
What is a Boil? 
A boil is an infection that occurs within a hair follicle the surrounding skin. At first, it comes across as a red lump. Pus accumulates as a result of white blood cells rushing to the infected area.
While some boils remain small, others can grow to the size of a golf ball. It may also be accompanied by a fever or fatigue, at which point you should contact a dermatologist or doctor. 
Acne Treatment for Zits and Pimples
For a run-of-the-mill pimple, you can find over-the-counter solutions at your local pharmacy. You merely apply the product as directed and hopefully find results. In the event you don't notice a difference, you should schedule a consultation with your dermatologist to receive a stronger prescription cream or even antibiotics.
Whatever you do, don't pop a pimple. This causes more damage in the long run, so even if you've got a hot date coming up, don't do it. There are ways to cover up a pimple for short-term solutions.
How to Prevent Zits and Pimples
Rather than rely on chemicals and creams, you should work to prevent acne symptoms from developing in the first place. The simplest thing you can do is avoid touching your face. Your hands are riddled with bacteria, so you should keep them away from your pores.
Secondly, you need to wash your face often. Use warm water and pair it with a mild cleanser. This will remove bacteria, dirt, and dead skin cells that threaten to clog your pores and form zits.
If you're on the hunt for a good cleanser, we've got you. Our Gel Cleanser is made with healthy botanical ingredients and washes away dirt and impurities. Check it out below.
When you look to buy makeup or sunscreen, you should only use products that are non-comedogenic. That's a fancy word meaning it's not going to clog your pores. 
If you're also on the lookout for a good SPF or moisturizer to protect your skin, we've got you on that front too.
When all else fails, abide by the tried-and-true principles. Eat healthily, drink plenty of water, and sleep on a clean pillowcase. Taking care of yourself does more than just take care of your mental health - it shows outward as well!
References:
Frothingham, Scott. "What's the Difference Between Acne and Pimples?" Healthline, 17 Jul. 2019. https://www.healthline.com/health/difference-between-acne-and-pimples
Gardner, Stephanie S., M.D. "Slideshow: A Visual Guide to Boils." WebMD, 29 May 2020.https://www.webmd.com/skin-problems-and-treatments/ss/slideshow-boils