How to Cover Up a Pimple: Zits, Whiteheads, Blackheads, etc.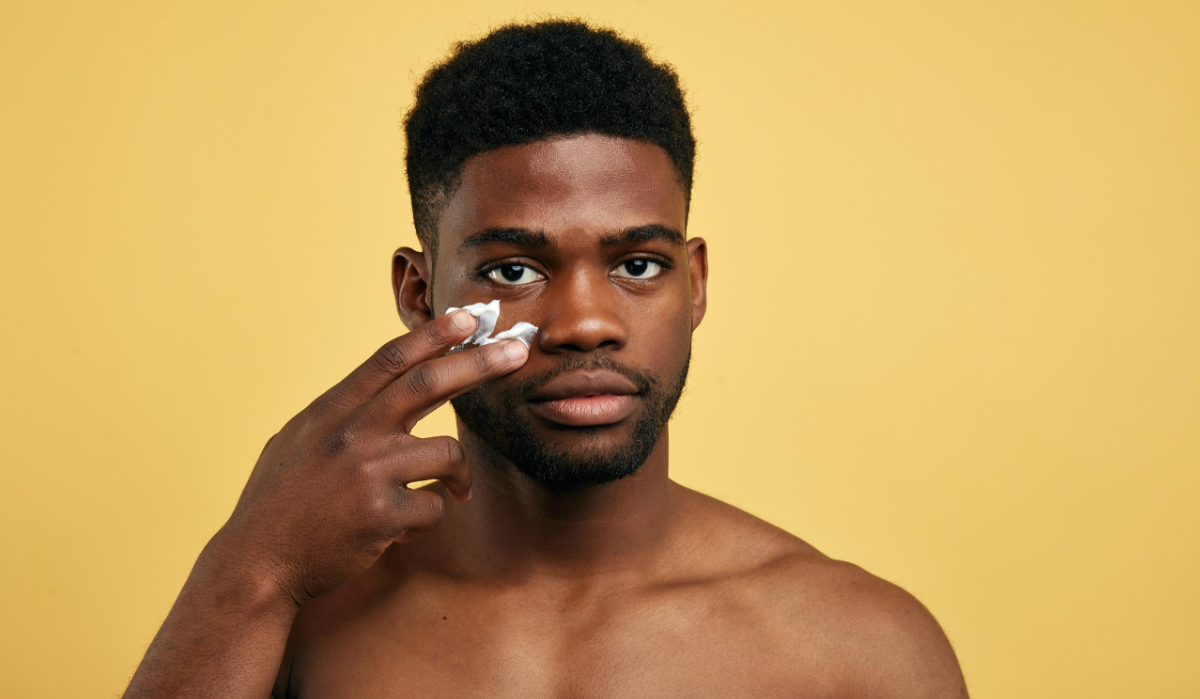 Do you know how to cover up a pimple? Everyone gets pimples at one point or another in their life. And unfortunately, pimples are uncomfortable, unhealthy, and plain-out unattractive for your skin. That's why, here at Stryx, we believe in teaching men how to cover up a pimple.
But what exactly is a pimple? And are there other types of acne that you need to be worried about? Furthermore, should you only use pimple-concealing tools at specific times throughout the day? We'll be answering all your questions and more in this definitive guide for covering pimples. Let's get started! 
What is a Pimple?
Credit: Insider
Pimples are small bumps that develop as a result of a buildup of bacteria and overproduction of oil on the skin. They become visible when the sebaceous glands become infected or clogged. The result is that red, swollen lesion, typically filled with pus, we've all learned to hate. 
However, concealing a pimple is not subject to pimples only. You can conceal several other types of acne with our methodology as well. Let's go over some of the most common types of acne that you'll see. 
Other Types of Acne
Zits
"Zit" is just another term for pimple. Zits often develop around puberty although anyone of any age can develop them under the right conditions. 
Whiteheads
Whiteheads form when your pores become clogged with bacteria, oil, and dead skin cells. While hormonal changes and diet certainly play a role in this development, whiteheads tend to form in areas where there is a lot of friction. For example, if you wear a chin strap for sports, then you may notice whiteheads building up on your chin. 
Blackheads
Blackheads are dark bumps or spots that appear on the skin. They appear as a result of having clogged hair follicles, but they aren't as raised as regular pimples. You're more likely to get blackheads if your body produces too much oil, your hair follicles get irritated often, or you take certain drugs, such as lithium or corticosteroids. 
Dark Spots
After you eliminate acne, you may have to contend with dark spots, otherwise known as post-inflammatory hyperpigmentation. They appear dark brown or tan in color, and it can take months or even years for the pigmentation to go away. 
How to Conceal Pimples
Even when you're finished with puberty, there's a good chance that you'll still have to contend with pimples. Fortunately, there's an easy process for concealing these buggers so that your skin can continue to look refreshed each day. 
All it will take is a bit of moisturizer, concealer, and some of your time. 
Step 1: Clean and Moisturize Your Skin
First and foremost, you need to start by cleaning and moisturizing your skin properly. Begin by wetting your face with warm water. Next, use a moisturizer that is fragrance-free and noncomedogenic to make sure you don't irritate your skin further. We recommend checking out our tinted moisturizer which helps men diminish redness and keep an even skin tone. 
When your skin is moisturized, your skin retains water better and holds a smoother texture. This prevents your body from overproducing oils which can clog your pores and lead to breakouts. 
However, keeping your face moisturized is one half of the equation. You also want to keep your skin clean. You can keep your skin clean simply by staying hydrated, eating healthy, and avoiding touching your face. 
Step 2: Apply Concealer 
If you need to hide pimples fast, then you should use a concealer. Concealers are our favorite type of cosmetic to help hide dark circles, blemishes, acne, and of course, pimples. What's great about concealers is they're able to conceal acne anywhere on the face, whether it's around the mouth, forehead, or on the cheeks. 
From there, choose the right concealer, which should have a tacky texture you'll find in most compacts and tubes. Finally, apply the concealer over every bump.
If you don't want to go the traditional route, you can start by simply applying the concealer. Most of the time, foundation is used as a way to create an even color and skin tone while also covering flaws in the process. 
Thus, foundation serves more as a basis for the rest of the makeup while concealers serve to actually conceal. Thus, we've found that while foundations can benefit and help maintain an even skin tone, it's not entirely necessary. 
Step 3: Blend Concealer By Patting the Skin 
Next, you'll need to blend the concealer in with the rest of your skin. Luckily, this is the easiest part if you follow our instructions. Right now, you should have half a fingertip's length of concealer on each pimple.
From here, use a patting motion on each pimple until the concealer has spread out evenly over the pimple and has taken on your natural skin tone. If you have a mole on your face, the step-by-step guide to concealing a mole is about the same as concealing a pimple. 
FAQ
Do you still have questions or concerns about covering up unsightly pimples? Here's some extra information to give you the confidence you need to head out for a night on the town. 
Should I Only Use Concealer for Pimples?
Credit: Fashion Beans
No, you can use a concealer for other types of skincare problems. A combination of concealer and foundation works well for covering up blackheads, dark spots, and other pigmentations. 
However, as we mentioned before, if you're not into using foundation, concealer provides a great layer of visual cover-up that can last you for a whole day. 
Should You Wear Concealer at Night?
You should always remove the concealer and wash your face before going to bed at night. Makeup can clog your pores overnight, making your acne even worse than before. We recommend implementing some type of nighttime routine that helps you clean your face before you go to sleep. 
For instance, a gel cleanser can be great for deep-cleaning your pores of any left-over concealer. You can also use a makeup-remover which is great for getting the initial layer of concealer off. In summary, though, you should never wear a concealer at night because it puts you at risk of making your acne worse. 
What Other Tools Can You Use for Pimples? 
You can add some pressed powder to help give you a little more coverage. In the event your acne gets out of control, speak with a dermatologist to see if cortisone shots or medication can help alleviate pimples. 
Final Thoughts
Pimples are something that some of us just can't avoid. But now, at least we know how to cover up a pimple. Yes, they may be annoying and they certainly aren't attractive. However, by properly implementing your favorite concealer and moisturizer, you can easily keep your pimples at bay.
If you're interested in checking out two of the highest-rated makeup products for men, you can check out both our tinted moisturizer and concealer. For now, if you have any questions, you can put them down in the comments below and we'll get to you soon!
References:
https://www.medicalnewstoday.com/articles/315104
https://www.medicalnewstoday.com/articles/71615
https://www.ncbi.nlm.nih.gov/pmc/articles/PMC5825329/