Will Coconut Oil Cause Acne? The Truth About Coconut Oil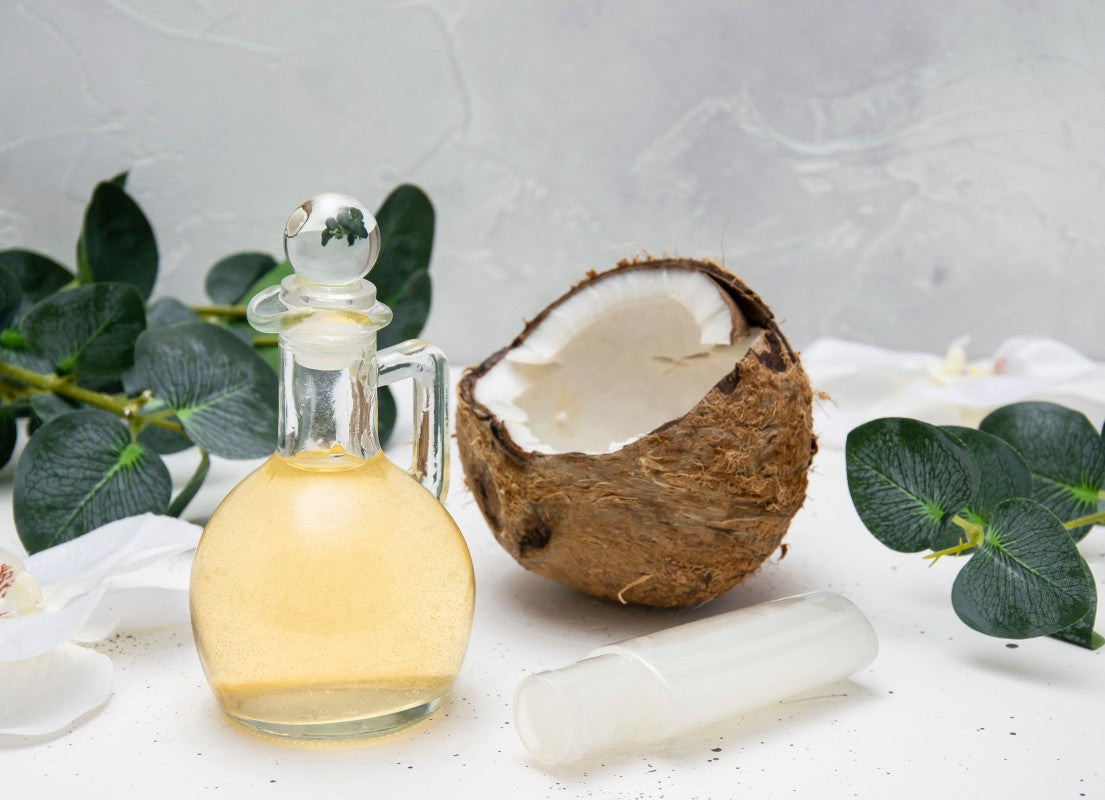 Coconut oil has many practical uses outside of cooking.
With antiseptic properties, it's actually a great at-home remedy for razor burn. It also softens beard hair.
Still, you want to be careful about how much and how often you're using it.
Coconut oil is a comedogenic substance, which means it has the potential to clog pores. 
Since acne forms as a result of dirt, bacteria, and other substances getting trapped on the skin, coconut oil may end up doing more harm than good.
But you should weigh all your options first.
What is Coconut Oil Used For?
Credit: Healthline
Not only is coconut oil one of the safer cooking oils to use, but it provides a host of health benefits.
It's also a good ingredient if you want to make sugar-free dark chocolate.
That's just the beginning. Some other applications for the substance include:
Relieve symptoms of eczema and other skin disorders

Moisturize your pores

Protect hair from external damage

Eliminate inflammation

Function as a natural deodorant

Heal hangnails
If you really want to impress your parents, then you can even use it to remove stains from furniture.
You just mix it with baking soda to create a paste, leave it on the stain for five minutes, and then wipe the damage off.
Should You Treat Acne With Coconut Oil?
Credit: Today Show
People with generally dry skin may benefit a great deal from using coconut oil to treat acne. After all, the substance is high in a material known as lauric acid.
Lauric acid is an antimicrobial agent capable of fighting off a range of pathogens. It's also good for fighting against yeast and viruses.
As such, coconut oil works great for fighting off many of the bacteria that ultimately result in acne.
Not only that, but it also helps increase the level of moisture in your pores. 
You just want to make sure you're careful before slathering your face in coconut oil.
When in doubt, talk to a dermatologist to make sure it's the right course of action for you.
Can Coconut Oil Cause Acne?
Credit: Healthline
You may want to think twice if you have naturally oily skin already. In this instance, applying coconut oil to the skin may do more harm than good. 
This is due to the fact that as a comedogenic substance, coconut oil remains on the skin. It clogs the pores, trapping bacteria underneath.
With so many different skincare products out there, there's no reason to put your skin in harm's way.
There are plenty of acne treatments, both over-the-counter and homemade, to help your skin look clear again. 
How Can You Tell if Coconut Oil is Good for You?
Credit: Eat This, Not That
Worsening acne isn't the only problem you may contend with after applying coconut oil to the face.
Some people are allergic to the material, and applying it to the face could cause an outbreak.
If you're interested in using coconut oil for skincare, then your best bet is to perform a patch test.
This involves taking a small amount of coconut oil and applying it to an area of the skin you don't mind being red for a little bit in case something happens. 
So, Should You Use Coconut Oil?
From stress to diet, a lot of factors can impact acne.
Similarly, a lot of treatments are out there that work differently for everyone.
And with so many options, there's probably not much of a reason to utilize coconut oil.
Your first stop should be with a product specifically designed to tackle acne. Plenty of options are at your local pharmacy.
You just want to make sure your facial cleanser contains benzoyl peroxide. 
In the event none of that works, you should see a dermatologist for more advanced treatments like prescription medication and cyst removal.
Coconut oil may work in a pinch with other skin issues, but in general, you're better off with tried-and-true methods for clearing up your pores.
References:
Spritzler, Franziska. "29 Clever Uses for Coconut Oil." Healthline, 16 Jan. 2019. https://www.healthline.com/nutrition/coconut-oil-uses
McDonell RD, Kayla. "Does Coconut Oil Treat Acne or Make It Worse?" Healthline, 18 Sep. 2016. https://www.healthline.com/nutrition/using-coconut-oil-to-treat-acne