Can Stress Cause Acne? Anxiety & Skincare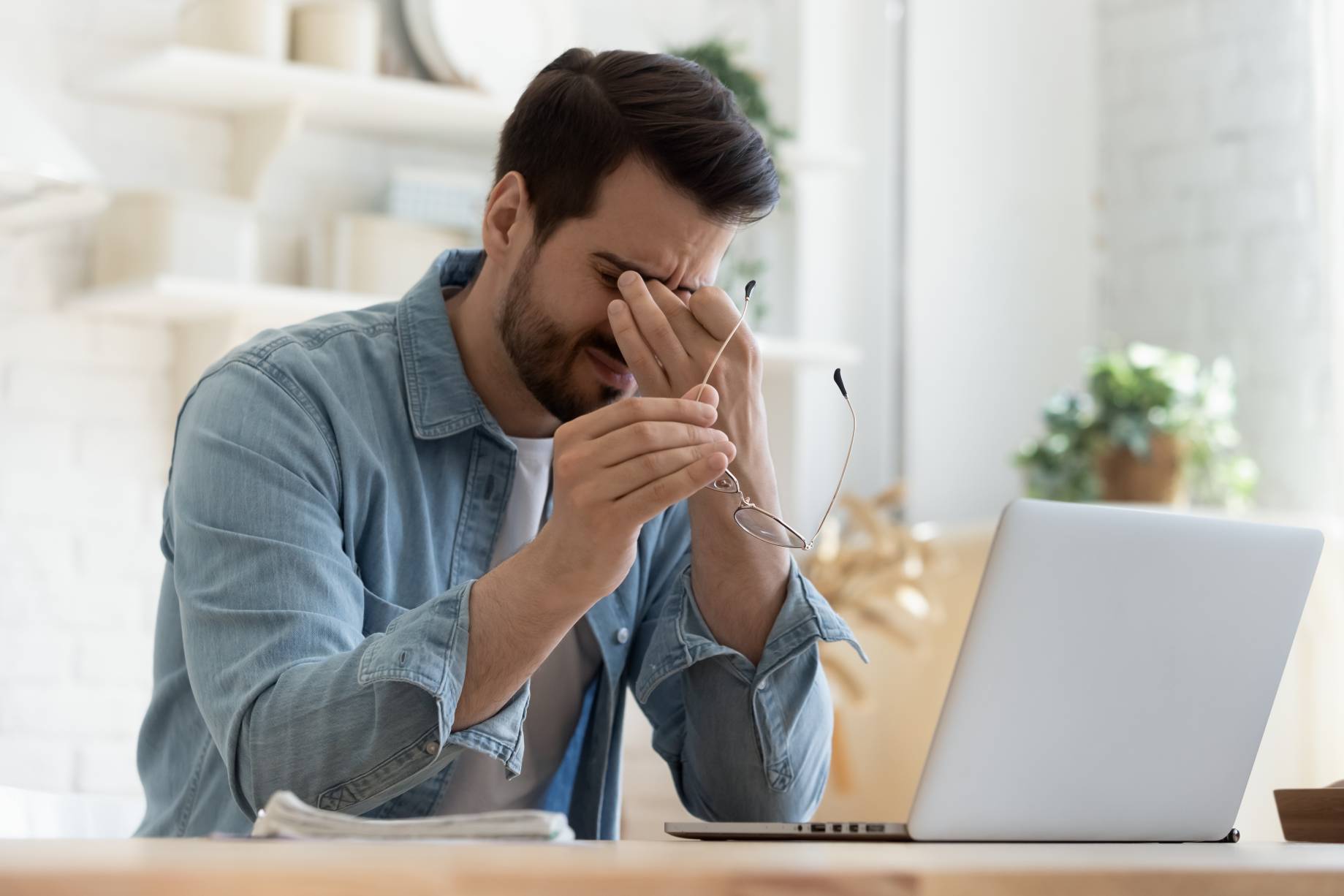 There are plenty of reasons to be stressed these days, but can stress cause acne? The last thing you want is for your anxiety to result in poor skincare. While many people are quick to say that stress causes acne, the actual connection is a bit more nuanced than that. Here's what you need to know so that you can ensure your skin always looks its best. 
Stress and Acne: What's the Connection?
Credit: Healthgrades
Has it ever seemed like your acne flares up when you're stressed for prolonged periods of time? Or perhaps your parents have told you that stress can cause acne. 
There have been numerous studies performed to determine the connection between stress and acne. As of right now, there's no definitive proof that stress directly causes acne. However, it can make acne worse if you're already prone to having it, much in the same way a lack of sleep can exacerbate pre-existing acne issues. 
Researchers have found that when you're stressed, the immune system is negatively impacted. As such, it takes longer for wounds to heal, and pimples are technically wounds. This means that pimples remain visible for longer.
So, while stress might not directly cause acne, it can attribute to it, especially if you're already prone to breakouts. Therefore, if you feel pressured or worried about anything, feel free to take a step back and relax for a minute. 
Does Stress Cause Acne?
Credit: American Heart Assocation
Acne can come from numerous sources, including:
Genetics

Specific medications, such as birth control pills

Hormone fluctuations from puberty or pregnancy
Outside sources can certainly play a role, such as taking testosterone supplements, which affect your hormonal levels. However, nothing else has really been known to directly cause acne. When it comes to stress, it appears as though the connection affects people who develop acne from other sources.
For example, if you're on medication that causes acne, then being stressed out will make the pimples appear more prominent. Your body's unable to recover from the condition as effectively as it could under optimal circumstances. By reducing your stress levels, you can help your immune system become better capable of fending off the pimple. In turn, this helps your body respond better to treatment. 
What Does Stress Acne Look Like?
Credit: Medical News Today
Since stress makes it so that your body doesn't recover from acne as well, it results in more visible breakouts. Pimples can remain on your face for longer, and they may also appear redder. You're also more likely to have an increased number of blackhead and whiteheads around your nose, forehead, and other areas of your face. 
Stress Acne Locations
This kind of stress acne is more likely to develop in areas that are more prone to oiliness. This includes your mouth, forehead, chin, and nose. An additional reason for this is that when a lot of people become stressed, they don't pay as much attention to their daily hygiene routine. Even when things are getting stressful, it's important to remember to shower and wash your face to keep acne breakouts at bay. 
How to Reduce Stress-Related Breakouts
It's natural to feel stressed every now and then, but it's important to not allow anxiety to get the better of you. You may have a lot going on with work, school, and family, but it's important to take time out of the day to focus on your own emotional and mental well-being. You should find ways to unwind after a long day, such as going for a walk or practicing yoga. This is a time where you focus on your thoughts, so give yourself time to relax and not look at your phone or worry about things outside of your control.
It's also important to engage in activities you enjoy. You should take time out of the day to read a book or watch your favorite television show so that you don't get too wound up with everything else in life. If you're finding you have no time in the day to do anything relaxing, then it's a good idea to take a step back. You don't have to do everything, so find a way to limit your responsibilities. 
Relaxing won't get rid of breakouts entirely, but it can help in limiting their severity. For the time being, you can also try using Stryx's concealer tool to cover up pimples while you practice other methods to get rid of acne for good. 
References:
 https://www.ncbi.nlm.nih.gov/pmc/articles/PMC5722010/
https://www.healthline.com/health/stress-acne#how-stress-affects-acne
https://www.ncbi.nlm.nih.gov/books/NBK279211/
https://www.glamour.com/story/does-stress-cause-acne