What Happens if Rosacea is Left Untreated? Signs and Symptoms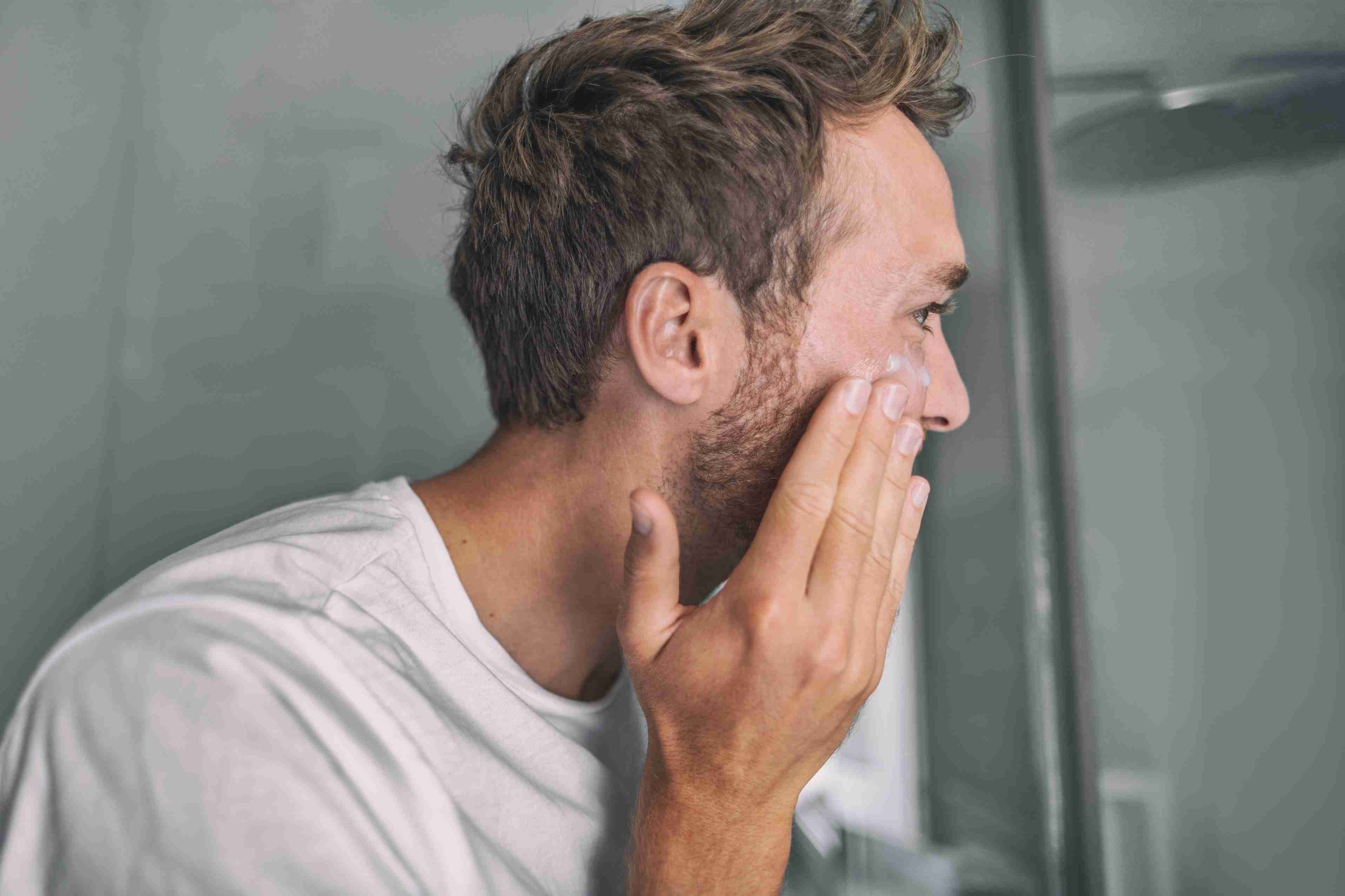 Despite being a relatively common skin condition that affects as much as 1 out 5 people, rosacea is a condition that's often misunderstood or incorrectly diagnosed. 
If you suffer from rosacea, or believe that you may have it, it's likely that you may have many questions, such as what rosacea actually is, how to treat it, if drinking lots of water can stop rosacea and so much more. 
Don't know where to begin? Check out our guide below for the answers to your burning questions about all things rosacea!
What is Rosacea? 
First things first: what exactly is rosacea? It's a chronic and inflammatory skin condition, generally affecting your face. However, it's often mistaken for eczema or acne, and can be misdiagnosed. 
It usually makes your skin red and blood vessels quite visible, and often causes small bumps that are filled with pus. Additionally, it can make you suffer from skin discoloration.
It's estimated that up to 16 million Americans have rosacea, but the numbers could actually be much higher. There's currently no clarity as to what exactly causes rosacea, although there can be several triggers.
Unfortunately, there's no cure to this disease so far. But don't worry! There are various ways to minimize or treat the symptoms, and help to prevent breakouts. 
Can Rosacea Go Away On Its Own? 
While it's possible to control rosacea to a certain degree, it will never fully go away. It can go into remission, but the possibility that it'll reappear will remain. 
However, through a combination of lifestyle changes and medication, you can slowly but surely bring your rosacea under control. 
Do You Have to Treat Rosacea? 
Credit: Fatherly
For some people, they might wonder if it's necessary to treat rosacea. If it's not too painful and is more an inconvenience, covering it up with makeup may seem enough. 
However, flare-ups can get worse over time, and it can eventually become exhausting (and expensive!) to buy specific products that go with your skin, not touch your face, and much more.
And since it's a chronic condition, waiting for it to go away simply isn't an option.
What Happens if You Don't Treat Rosacea? 
Credit: Healthgrades
Rosacea can have long-term effects that go beyond itchy, discolored skin. If you don't treat rosacea, you can end up with permanent damage on not just your skin, but also your eyes. 
The blood vessels that become more prominent by swelling can become permanent without proper treatment, and you may even suffer from eye irritation or vision issues. 
In more severe cases, when rosacea affects the eyes, you may have watery, bloodshot eyes which could eventually lead to vision loss down the road. 
Different Signs of Rosacea
There are various signs and symptoms of rosacea, as it can manifest itself through different forms and in various parts of your face. 
While your dermatologist can more accurately assess what type of rosacea you have, it's good to be aware in advance.
Redness in Cheeks, Nose, and Forehead
Perhaps the most common symptom of rosacea is excessive redness across your face. It can often be mistaken for extreme flushing. Your face will often sting or burn, while also being extremely sensitive. 
Additionally, you may have broken blood vessels across your face that are quite prominent, perhaps the most telltale symptom.
Bumps and Pimples
This symptom is often mistaken for acne, but it's important to know that rosacea doesn't cause blackheads. While not always applicable, you may find that the bumps contain pus.
Bumps Around the Eyelids
Known as ocular rosacea, which affects about half of people with rosacea, this subtype of rosacea causes itchy, bloodshot eyes that burn or sting. 
You can also get pimples around your eyes or eyelids, as well as little bumps that may make you have trouble seeing. If this happens, call your doctor right away.
Swollen and Enlarged Pores
Your pores--especially on or around your nose--may swell over time. You might also notice that your skin becomes dry or thicker, but this more often affects men and may be combined with other symptoms.
How to Treat Rosacea 
While there are no permanent cures to rosacea, there are various triggers that can make it worse, ranging from eating certain foods such as cinnamon or spicy foods, excessive sun, cold weather, alcohol, and more. 
While it takes time, studying what triggers make your symptoms worse will pay off in the long run. As it's a chronic disease, it can be a struggle coping at times, so a support group can also help. 
When you have a flare-up, your doctor may recommend some creams or tablets to help with the redness. Make sure to speak to them if you need more immediate relief. 
You can also use cleansers and moisturizers to reduce irritation and soften the skin. In the meantime, you can also use concealer to cover the redness while you're out of the house.
If you need skincare products to help combat your rosacea, we recommend checking out our Perfect Skin kit. It has all the tools you'll need to restore your skin back to perfect condition.
While it may take some time at first, with a little bit of effort, you can get your rosacea under control in no time.
If you need more advice on dealing with red skin, make sure to check out our article on getting rid of skin discoloration.
References
WebMD/Seltman, Whitney. (2020, July 22). What is Ocular Rosacea? WebMD. https://www.webmd.com/eye-health/what-is-ocular-rosacea 
Johnson, Shannon. (2019, October 1). Rosacea: Types, Causes, and Remedies. Healthline. https://www.healthline.com/health/skin/rosacea