Under Eye Bags | Causes, Treatments, & Prevention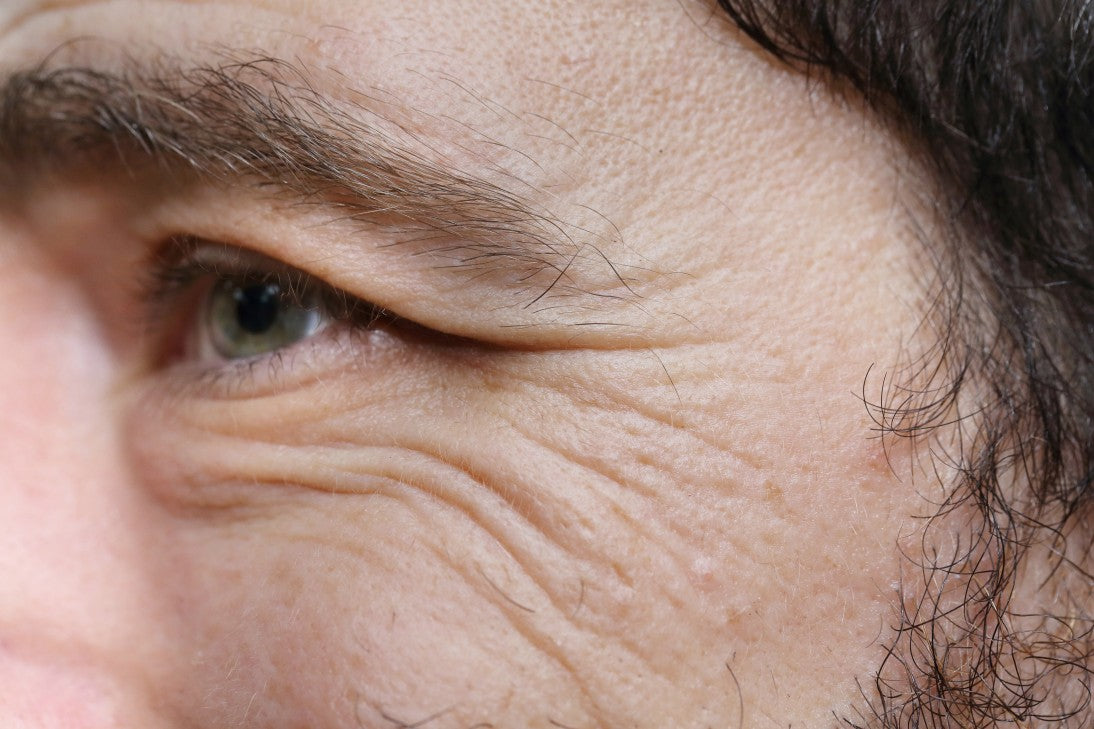 Under eye bags are common with aging. However, if you're still fairly young, then you may shriek at the first sign of them.
Luckily, they are purely a cosmetic problem and generally not a symptom of an underlying medical issue unlike dark circles under the eyes, which could be an indicator of dehydration.
Still, if you want to look younger (or just look your age), then you may feel motivated to get rid of them posthaste.
What are Under Eye Bags?
Credit: Healthline
Bags under the eyes are a natural phenomenon.
The bags themselves are nothing but loose skin. As people get older, their skin becomes looser.
It loses some of its elasticity, and it's further compounded when the fat around the eyes begins to weaken.
It bulges forward in the skin, creating the appearance of what looks like a bag. 
What Causes Under Eye Bags?
Credit: Healthline
While the natural aging process plays a major role, there are other factors that can worsen the issue.
Diets high in salt can cause the body to retain water. This can build up near the eyes, increasing the puffiness.
Allergies can also cause parts of the body to swell up, so you need to make sure you avoid any foods or other substances that can create a negative reaction.
In rare instances, bags under the eyes could indicate a thyroid issue. This is often accompanied by redness, dryness, and bulging. 
How to Treat Under Eye Bags
Under eye bags are mostly an aesthetic nightmare.
Fortunately, there's an array of treatment options, many of which are similar to how to eliminate skin discoloration.
Some options you have at your disposal include:
After steeping two caffeinated tea bags and refrigerating them, apply them to your eyes.

Apply a cold compress to your eyes for a few minutes at a time.

Drink more water, especially anything that's been infused with fruit for added nutrients.

Take an antihistamine, such as Claritin, Zyrtec, or Benadryl.

Get eight hours of sleep every night, keeping your head elevated when possible.
The final method may sound a bit odd at first, but it appears as though some people have found success with it.
The trick is to fill a neti pot with a saline solution and rinse it through your sinuses.
It irrigates your nasal passages in the process, removing mucus and other irritants that could be causing the skin around your eyes problems. 
Under Eye Bags Prevention
While it's good to know how to get rid of bags under your eyes once they develop, prevention is always the preferable route to take.
And while you can't always stop the hands of Father Time, there are some tricks you can utilize to keep your skin clearer. 
The first and most important is to always apply sunscreen. Even if you're only going to be exposed to sunlight for an hour, you want to make sure your skin is protected.
You can further protect yourself by wearing a hat and sunglasses so that your eyes, in particular, are kept out of harm's way. 
You also need to pay attention to what you're putting inside your body.
You want to cut back on your salt intake and increase the amount of iron you have in your diet.
In general, it's also a good idea to avoid tobacco and alcohol. Not only will that protect your eyes, but it benefits your health in other areas as well. 
When to See a Doctor for Under Eye Bags
Bags under your eyes are normally not a cause for major concern.
However, if they begin to impact your quality of life, then you shouldn't hesitate to make an appointment with a dermatologist, who can also help you with dark circles and skin discoloration as well. 
The doctor can perform various tests to make sure the bags aren't a result of a severe allergy or underlying medical condition.
You'll likely be asked a series of questions related to when symptoms worsen and what remedies you have tried already.
If necessary, a doctor can recommend more invasive measures, such as eyelid surgery or a chemical peel.
Those remedies are extreme though. Most people should be able to find relief with less extreme treatment. 
References:
Desai, Shaun C. M.D. How to Get Rid of Bags Under Your Eyes. John Hopkins Medicine. https://www.hopkinsmedicine.org/health/treatment-tests-and-therapies/how-to-get-rid-of-bags-under-your-eyes
17 Ways to Get Rid of Bags Under Your Eyes. Healthline, 17 Aug. 2017. https://www.healthline.com/health/beauty-skin-care/how-to-get-rid-of-bags-under-eyes
Remedies for Bags Under Eyes
. WebMD, 14 Nov. 2020.
https://www.webmd.com/beauty/remedies-for-bags-under-eyes#2