Men's Eyebrows Grooming Guide | How to Get Perfect Eyebrows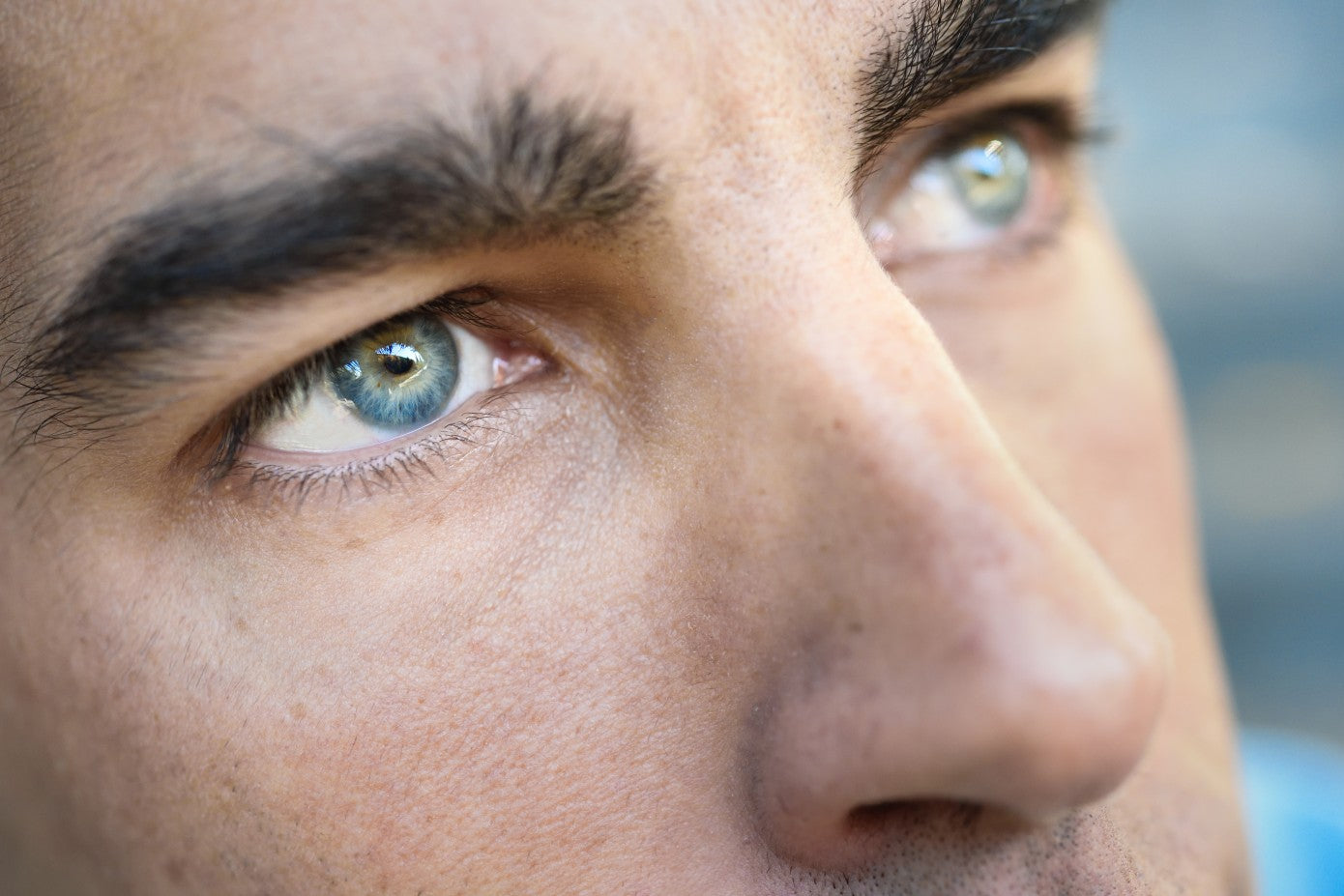 As a man, you probably know the importance of having a fresh haircut and knowing how to line up a beard properly. But many men forget to give due diligence to their eyebrows.
You don't want them getting out of control. Fortunately, there are some simple steps you can take at home to get them looking sharp.
Why Men Should Groom Their Eyebrows
It's paramount for men to take an active role in their eyebrow health, especially as they age. When you get older, hair doesn't grow in the same fashion as it once did. 
It may grow in different directions or become unwieldy. That's why you need a solid strategy to maintain your youthful aesthetic.
What Do Men Need to Groom Their Eyebrows?
To get started, you just need a few tools you probably already have around the house
Comb
Before you do anything else, make sure you comb your eyebrows upwards. This allows you to more easily see which hairs are longer than the others.
Precision Tip Scissors
Once you see those differences, you should take fine scissors and gently trim them so that they're all the same length. 
Tweezers
Tweezers help with any stray hairs that aren't in your natural eyebrow shape. Just be careful not to overtweeze. Removing too many hairs can make your eyebrows look worse than before.
Mirror
Naturally, you need to see what you're doing. Make sure you do all of this in front of a mirror, so you can accurately get all of your eyebrow hairs equal in length. 
The Different Men's Eyebrow Shapes 
Eyebrows frame your face. A new shape can completely alter your aesthetic, so you should keep them the way they go naturally. For men, the most common shapes include:
Angled:

Creates definition

Rounded:

Works well for men with broad foreheads and wide eyes

Flat:

Comes with minimal curves
Grooming Men's Eyebrows: Best Practices
Even if you have all the right tools, you still need to follow these tips. Eyebrows can take a while to fully form, and you don't want to look weird for an extended period of time.
Trim From the Bottom of Your Eyebrow
Eyebrows look fuller when they have more hair at the top. You can maintain a more masculine appearance by starting from the bottom and working your way to the top. You may realize you don't really need to concern yourself with some of those higher hairs. 
Don't Wax Your Eyebrows
Women often wax their eyebrows because it makes them thinner. This is great for feminine facial features, but it doesn't work as well for men.
Men are better off tweezing and cutting. Additionally, waxing increases your chances of burns and redness. And it's generally not recommended if you're prone to acne between your eyebrows.
Find an Eyebrow Specialist
When in doubt, resort to a specialist. You just want to make sure you find a licensed microblade technician. The license proves they know what they're doing, and you don't want to take any chances.
Use Brow Gel
Brow gel is a great way to fill in spots in your eyebrows. It's a great remedy in case you accidentally make them too thin while tweezing. Best of all, it helps keep your brows in place without looking wet or sticky. In case you're in the market for one, ours is linked down below.
The Different Men's Eyebrows Grooming Options
Men typically have three options for getting their eyebrows in order.
Trimming
If you have an electric trimmer for your beard, there should be a smaller setting for your brows. Anyone wanting to use scissors should use a fine-tooth comb to move the hairs upward. When you have the teeth of the comb in your brows, trim any peeking through the top.
Threading
Threading relies on a string technique to remove unwanted hairs. Again, make sure you get this done by a licensed professional who knows what they're doing.
Plucking
Younger men can typically pluck away stray hairs with a tweezer. As you get older, you need to be wary of wanton plucking. You may end up with thinner brows than you expected.
With all these methods at your disposal, it'll be easier than ever to get the brows you've always wanted. With the right haircut, beard, and brows, you'll be the talk of the town.
References:
Green, Dennis. "Here's the only way guys should trim their eyebrows." Business Insider, 30 Jan. 2016. https://www.businessinsider.com/the-only-way-guys-should-trim-their-eyebrows-2016-1