How to Line Up a Beard | 5, Easy Steps!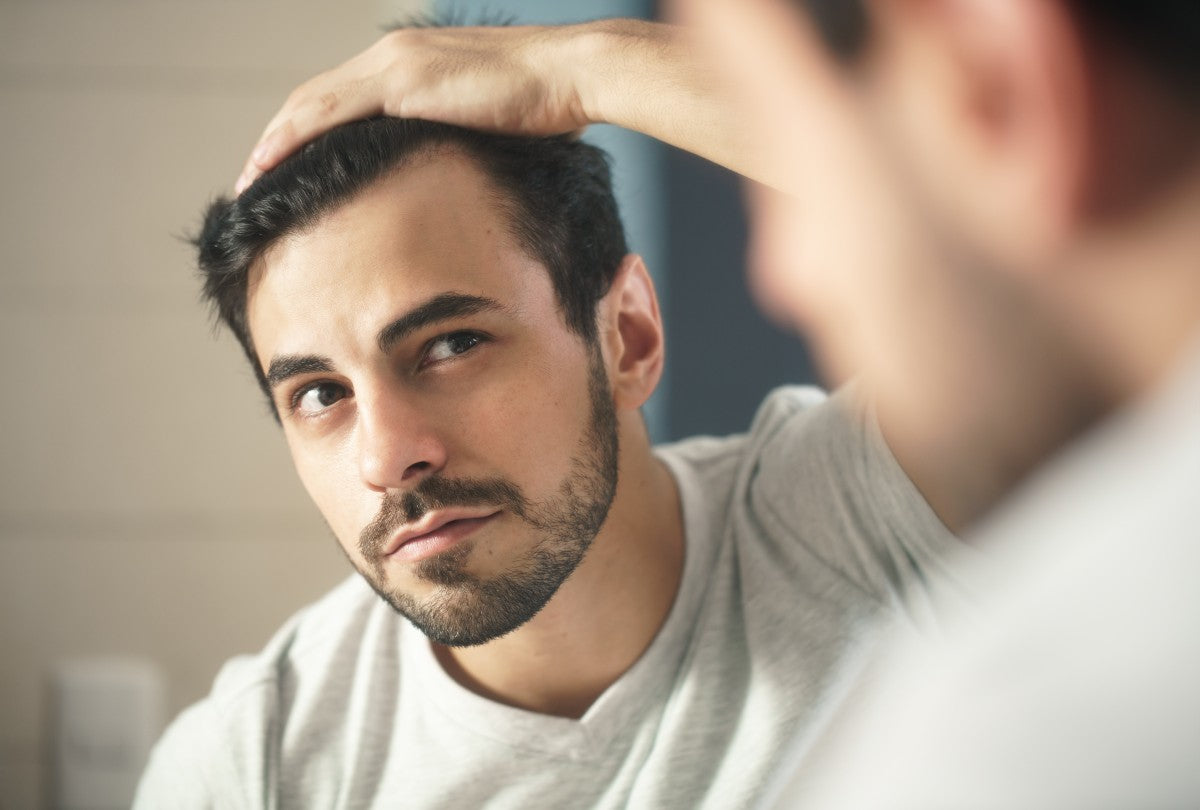 The way your beard looks makes all the difference. Do you want to look fresh or like you were raised by wolves up in the mountains?
There are many ways to take care of your facial hair. In addition to washing regularly to avoid beard acne, it's also a good investment to find a decent beard oil to moisturize your follicles.
However, keeping your hairs healthy is only half the battle. You also need to take care of any stragglers and keep your beard nicely trimmed. 
To do that, you need to know how to line it up properly. With a few slick moves, you can go from trashy to classy.
How to Trim Your Beard Neckline
Credit: Dollar Shave Club
No one wants to be called "neck beard." Everyone's facial shape may be different, but there are some key pointers everyone should implement to look their finest. 
1. Find Your Beard Neckline
Various beard styles exist, and depending on what exactly you want, you may want to change this step up a bit. 
However, most men will do best following the basic neckline protocol. There are two ways you can accomplish this.
The simplest method is to tilt your head downward. You'll see a crease form where the top of your neck meets your jaw. 
Place your finger where the crease is and return your head to normal. You see instantly where you need to start shaving. 
The second method if you want to get fancy with it is to place two fingers directly over your Adam's apple. That's where your neckline will be. 
2. Prepare Your Skin
Before you start shaving, you want to make sure your skin is ready. After all, you don't want to contend with bleeding from the razors.
It's also easier to shave if your beard hair is more manageable. Beard oils, balms, and shampoos can be major lifesavers, so try an array of products to see what works best. 
More men than ever before have even started using a tinted moisturizer. This hydrates your follicles, and some moisturizers even come with antioxidants for added health.  
Naturally, you should use shaving cream right before shaving. The additional moisture will make the razor's movements more natural so there's less risk of redness. 
3. Comb Through Your Beard
You don't want to comb your beard with the same brush you use for your hair. For a short beard, it's a good idea to invest in a natural-bristle beard brush.
First, you want to apply two to three drops of beard oil directly to the brush. You want to move the brush along the natural grain of your facial hair, the same you would do if shaving. 
Once you're done with that, you want to clean the brush. Hair and dead skin cells can accumulate in there, and you don't want to let it sit there for weeks on end. 
4. Shave Everything Below Your Imaginary Line
Once you have all the supplies and know where your neckline is, you're ready to start shaving. 
Using light, gentle strokes, remove hair below the neckline. Be careful with where you start. After all, you don't want any jagged edges outlining your mane. 
5. Trim Throughout Your Beard
You can really take your beard's aesthetic to the next level by giving the whole thing a nice trim. For this, you want to start by washing and drying your facial hair. 
Set your beard trimmer to the longest settings. Trim your beard all over, going against the way of your hair growth. This helps eliminate any excess bulk. 
If you're still not happy with how long it is, then set the trimmer to a shorter setting. Repeat the process of trimming all over until you're happy with the length. 
References:
Robbins, Zack. "How To Find Your Beard's Neckline And Trim It Professionally." Beardoholic, 12 May, 2020. https://beardoholic.com/beard-neckline/
Yanchun, Timmy. "How to Comb Your Beard." WikiHow, 25 Nov. 2020. https://www.wikihow.com/Comb-Your-Beard'