Beard Balm | What is It & How Do I Use It Correctly?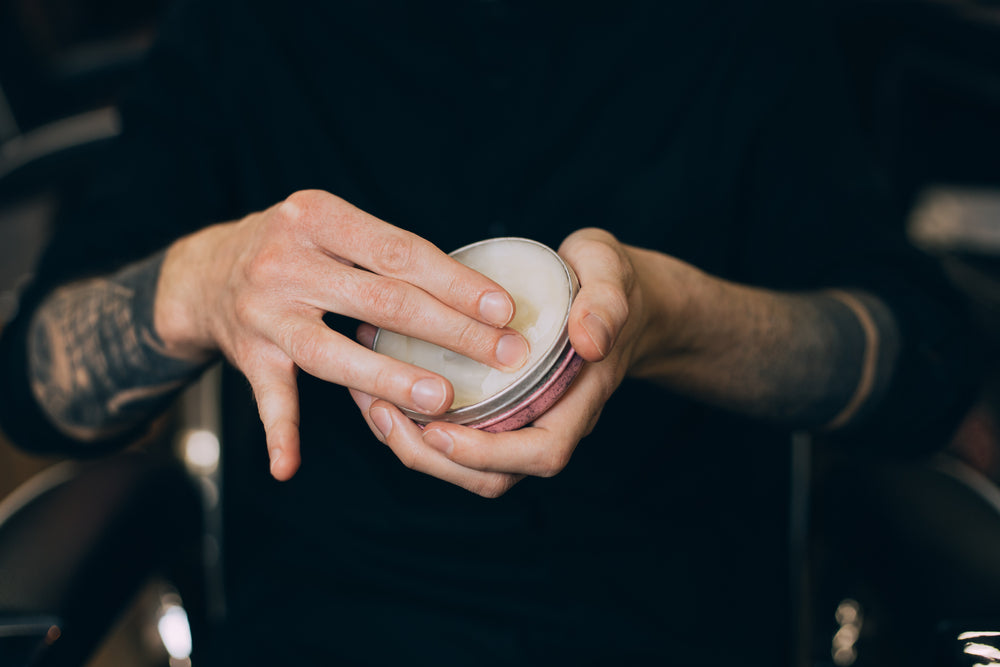 A lot of guys out there simply let their facial hair grow out. They let it get as long as possible until they look like a lumberjack and then go about their way. 
But there's a better method to the madness. With the right products, your beard can look positively pristine. And one tool you definitely need in your arsenal is a high-quality beard balm.
What is Beard Balm
Let's start with the basics. A beard balm is a leave-in conditioner that moisturizes, softens, conditions, and styles your facial hair. It contains an assortment of ingredients to seal in moisture so that you look and feel your best. 
You reap numerous benefits with this product, including:
Beard Balm vs. Beard Oil: Which to Use?
You'll see a lot of products out there to treat your beard, and you want to make sure you're getting precisely what you pay for. So what's the difference between beard balm and oil?
Beard oil is effectively a mixture of several different essential oils, most often castor, jojoba, and argan oil. It adds moisture to your beard, aiding the skin underneath. Plus, it's a natural deodorizer to leave you smelling fresh. 
The primary difference is that beard oil doesn't offer any benefits in terms of styling your beard. If you want your beard to look a certain way, you're going to need the effects of a balm.
How to Use Beard Balm
When developing a beard care routine, you generally don't want to use beard balm and beard oil at the same time. The reason is that those materials don't mix, so it could leave your facial hair looking greasy.
To start, you'll want to apply a small amount of beard balm to your fingertip. You may need more, but it's better to underdo it than overdo it. 
Generally, men with larger beards will require more balm than guys with short ones, but see how much you need in order to style with ease. 
How to Apply Beard Balm
Before you put the balm on your beard, you'll want to warm it up in your palms first. This makes it easier to apply so that you get the most out of your material. 
Next, you want to apply it to the skin. This is very important; you don't want to merely apply it to the end tips of your beard. You want to really get in there to ensure your skin receives all of the moisturizing it needs to glow. 
Once you're down at the skin, you can slowly work your way to the ends of your facial hair. You'll probably need to use a comb to style it just the way you want. 
Plus, a comb will help you get rid of any clumps that may form within the hairs. It's completely normal, just comb like you would with your regular hair. 
Once all that's done, you're ready to go out and face the world, confident in your impressive beard. 
References:
Hurly, Adam. "The Best Beard Balm Will Soften Rough Scruff." GQ, 26 Oct. 2021. https://www.gq.com/story/best-beard-balm
Lovell, Woody and Hall, Kevin. "How to Use Beard Balm." WikiHow, 10 Aug. 2021. https://www.wikihow.com/Use-Beard-Balm