Beard Acne: Causes, Treatments, & Prevention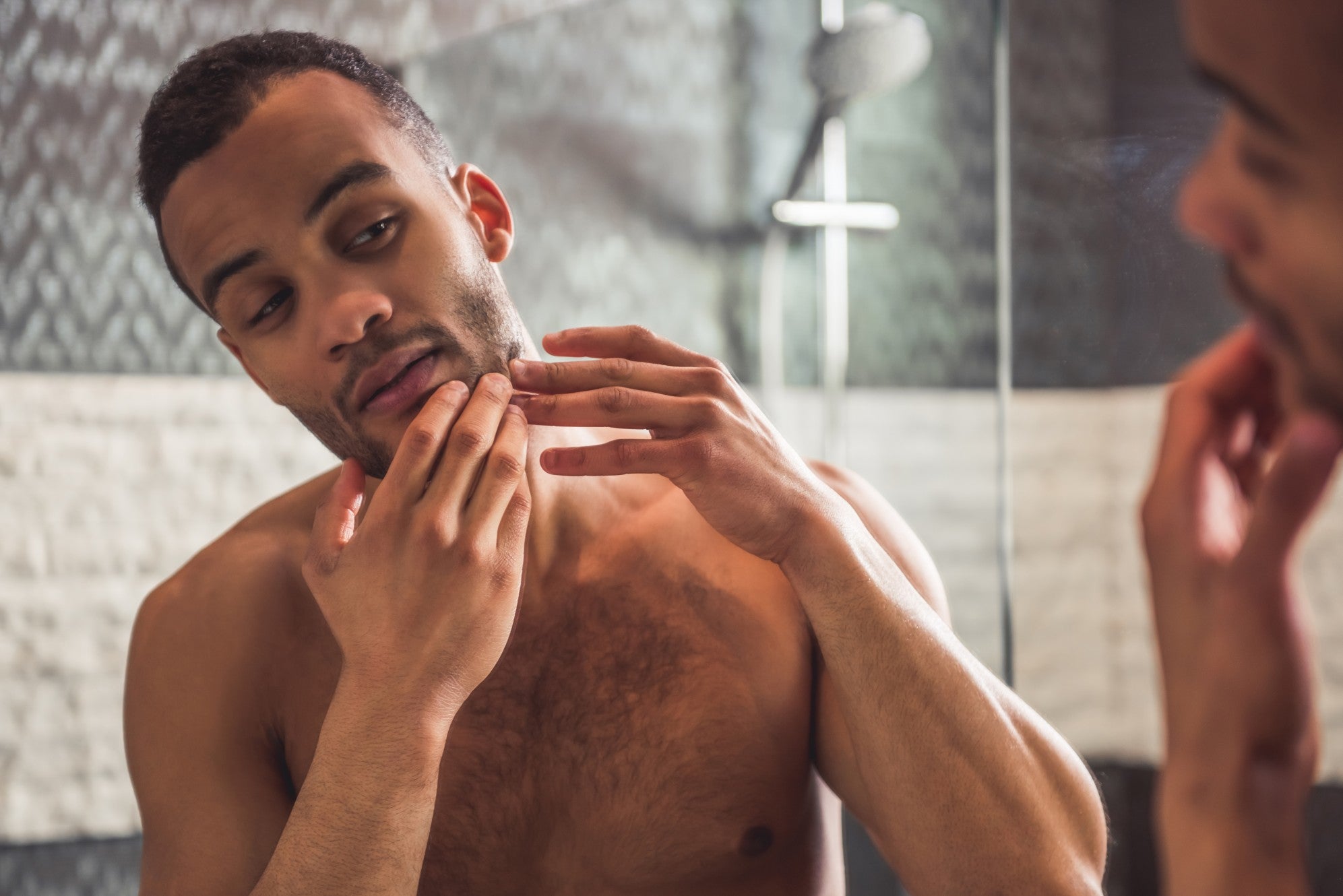 A well-groomed beard can really step up your game, but having to deal with beard acne is something nobody enjoys. While it may not always be obvious to passerbys, pimples in your beard can be both frustrating and painful.
Plus, if you don't have that much facial hair, your beard acne may actually even stand out more!
While you may be tempted to put off treating beard acne and get rid of it at a later day, the process isn't as hard as you might think! Here are the Stryx team's top tips to help you prevent and get rid of beard acne! 
What is Beard Acne?
Credit: GQ
Beard acne are the pimples that develop inside or underneath your facial hair or beard. It's also sometimes known as folliculitis, which could be either bacterial or due to ingrown hairs.
Beard acne tends to be inflamed, red pimples at your hair follicles. This is why they tend to show up in beards, and can be caused by bacterial infection.
(If it's bacterial infection, then your beard acne may have some pus in the bumps.)
Beard acne may also be caused by ingrown hairs, which is when your hair gets trapped underneath your skin due to curling back into the skin, leading to inflammation.
Either way, beard acne can lead to serious itching!
How to Get Rid of Beard Acne
Believe it or not, treating and getting rid of beard acne doesn't always have to be a complicated process: there are quite a few tips that you can start implementing today to help put your beard acne to rest! 
Wash Your Beard Regularly
Remember how we mentioned that beard acne can be caused by bacteria? Well, if you don't wash your beard on a daily basis, you're basically creating a festering ground for bacteria, which could lead to those pesky pimples!
Make sure you wash your beard at the same time you wash your face so you don't forget, and then continue with your skincare regimen as always! 
Don't Forget to Comb
There are quite a few reasons you should comb your beard, and not just to help prevent beard acne!
Using a beard comb is the easiest way to spread product through your beard, whether it's moisturizer, beard oil, or a conditioner.
These products can help fight beard acne, but on top of that, they'll help detangle your beard to prevent ingrown hairs. 
Keep Your Skin Moisturized
You should always moisturize your skin, and your beard is no exception. Moisturizing your beard helps to hydrate and protect not just your beard, but the skin below.
Use your beard comb to work your moisturizer into your skin (which, by the way, should have SPF in it, especially if your beard hasn't filled out completely yet!)
By keeping your beard and skin below it moist, you'll help to prevent itching and burning, too. 
Use a Gentle Cleanser
Make sure that, while your cleanser is effective, it's not too harsh on your beard and skin, as this could lead to irritation and cause a beard acne flare-up.
Look for a beard cleanser that has aloe vera in it, which is well-known for its calming properties, as well as tea tree oil, which functions as an antibacterial and antifungal as well.
Adjust How You Shave
Credit: Rocky Mountain Barber Company
It may be worth looking into how you shave in the long run, as this often plays a role in beard acne, especially for African-American men.
To help prevent or reduce beard acne, try shaving after showering, instead of before. Every time you shave, use a new razor blade. If possible, consider switching either to an electric razor or a four- or five-blade razor, which often helps with irritation.
Finally, consider using a pre-shave oil to make the shaving process easier. 
That said, finding the perfect combination for you when it comes to adjusting your shaving routine to get rid of beard acne can take some time--so don't give up immediately!
In the meantime, if you need a quick fix to hide your beard acne, check out some of our skincare products available here at Stryx. That said, with a little bit of persistence, you'll soon be able to say goodbye to beard acne! 
References: 
Comston, T. (2009) What are these bumps in my beard? Ohio State University: BuckMD Blog. https://u.osu.edu/buckmdblog/2009/11/30/what-are-these-bumps-in-my-beard/ 
Moriarity, C. (2020) Growing a Pandemic Beard? Solve Skin Problems Caused by Your Facial Hair. Yale Medicine. https://www.yalemedicine.org/news/beard-mustache-skin-problems 
A Dermatologist's Top Tips For a Healthy Beard. (n.d.) American Academy of Dermatology Association. https://www.aad.org/public/everyday-care/skin-care-secrets/face/healthy-beard