Does Whey Protein Cause Acne? Protein Products & Skincare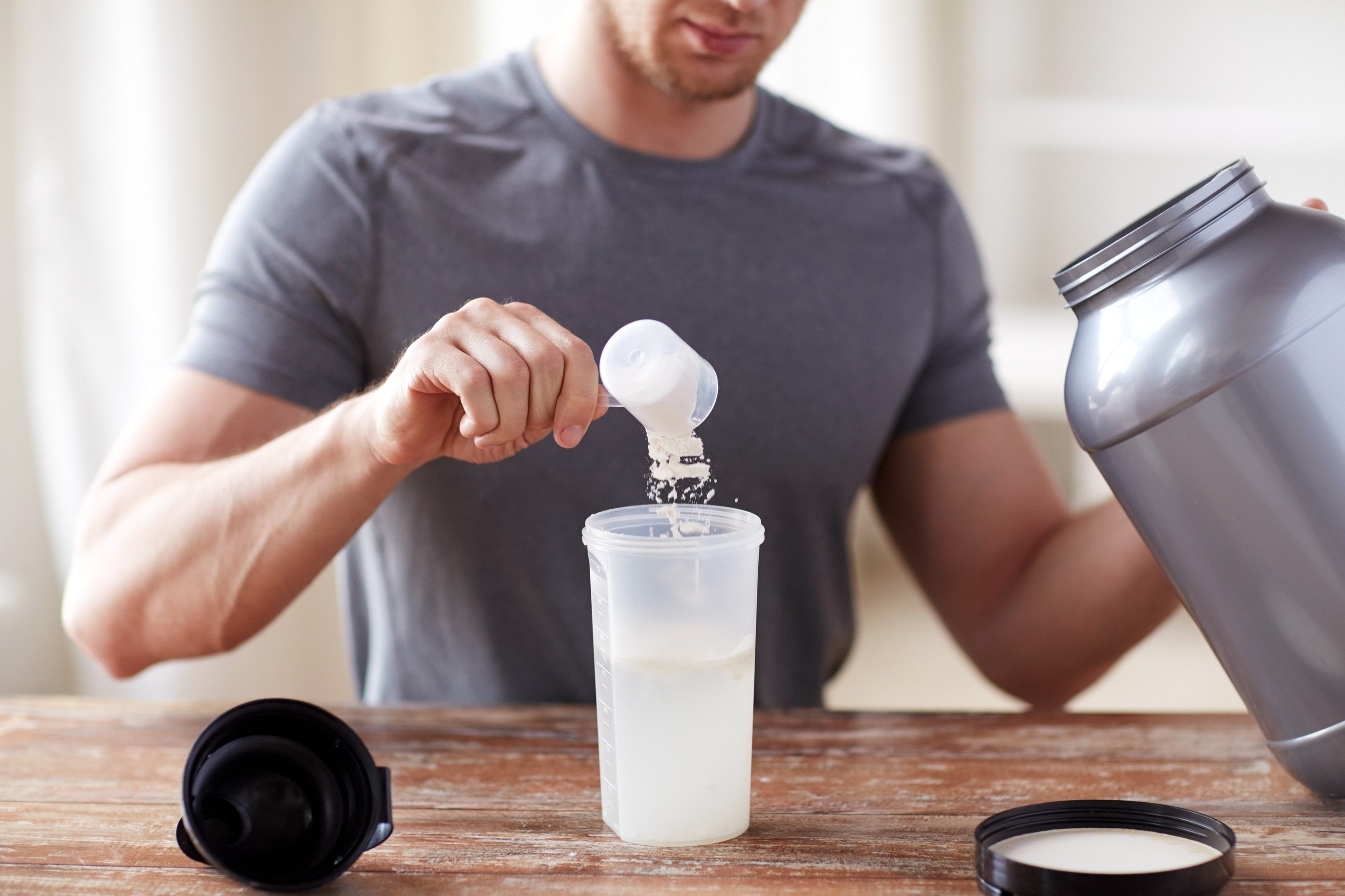 Let's face it. For a lot of us, whey protein is one of our go-to supplements when we want to build muscle mass. We take it with us to the gym, when we eat lunch--some of us will even use whey protein as a substitute for breakfast! But does whey protein cause acne?
Any questions that you might have about whey protein and acne are going to be answered in this post. As one of the leading male skincare providers in the industry, it's our responsibility to answer any questions that you guys might have. So does whey protein cause acne? Let's find out! 
What is Whey Protein?
Credit: Whey Protein
Whey protein is a mixture of proteins that are isolated from whey, the watery portion of milk that separates from the curds when you're making cheese. The proteins contained within whey are of the following: α-lactalbumin, β-lactoglobulin, serum albumin and immunoglobulins. 
There are numerous studies that show that whey protein can help you increase strength, gain muscle, and lose body fat. However, there is mixed evidence around the claims of what whey protein can do. 
For one, whey protein has been known to cause digestive issues and can cause issues such as stomach cramps, bloating, and even diarrhea. However, most of these digestive issues can be linked back to those with lactose intolerance since the main carb contained within whey protein is lactose. And as we'll mention later on in this article, whey protein has been believed to cause acne, just as we've talked about before with creatine and acne. 
Is Whey Protein Good For Your Skin?
Credit: Examine
While there is speculation that whey protein may cause acne, there are also some benefits that whey protein can have for your skin. Whey protein helps increase the natural production of collagen and elastin, both of which help make your skin more plump 
Whey protein has also been known to prevent osteoporosis, boost glutathione levels, boost metabolism, and even fight life-threatening diseases. 
Can Whey Protein Cause Acne?
Can whey protein cause acne? There have been studies done which have linked whey protein and acne. However, evidence linking whey protein and breakouts is inconclusive, meaning that while whey protein can cause acne, there's no direct evidence that whey protein can cause a breakout of acne. 
There might be some instances where whey protein can contribute to a breakout. For example, whey protein can boost insulin-like growth factors which will increase the natural production of sebum, thus increasing the development of acne. 
Let's take a look at why whey protein MIGHT cause acne. Notice how we're saying might because even though studies have been done linking whey protein and acne, further studies are needed in order to prove a definitive relationship between whey protein and acne. 
Why Might Whey Protein Cause Acne?
Credit: Men's Health
Whey protein might cause acne largely due to the fact that whey protein increases the hormone, IGF-1 otherwise known as insulin-like growth factor 1. We'll get more into what IGF-1 is later, but the bottom line is that IGF-1 works like insulin which means it can stimulate the production of sebum--and sebum has been linked to the growth of acne.
IGF-1 can also stimulate the production of androgens, which are hormones that over stimulate oil glands. Stimulated oil glands can block pores, possibly leading to the development of acne which is why some studies have shown a possible relationship between whey protein and acne. 
What is IGF-1?
IGF-1 is a hormone similar in structure to insulin which plays a very important role in childhood development. Circulating IGF-1 plays an important role in the growth of all cells, meaning that IGF-1 can help with everything from tissue lining to oil production.
Thus, IGF-1 can stimulate the production of sebum and androgens, which is where the link between whey protein and acne comes from. 
How to Treat Your Acne
Let's face it. Sometimes, despite our best efforts, we'll find those pesky red spots on our face and body. No matter what we do to prevent them, a few pimples will always show up. So how do you treat your acne?
We recommend using a concealer, moisturizer, and a gel cleanser to help treat and prevent future breakouts that might happen.
First off, a concealer helps by concealing small zits and pimples that might've already shown up on your face. We recommend checking out Stryx's concealer pen if you're looking for a portable solution to your acne problems. You can carry it around, just like a pen (hence the name), and use it throughout the day whenever a zit or pimple pops up.
To help treat future acne, we recommend using a gel cleanser and moisturizer combination. Moisturizer helps keep the skin from getting dry and causing an overproduction of oil while gel cleansers deep clean your pores to ensure that no bacteria, dirt, or other materials clog your pores and cause inflammation.
If you're looking for a concealer, moisturizer, or gel cleanser, Stryx offers some of the best products. However, if you're looking for all three, we recommend checking out our starter pack.
Final Thoughts
Does whey protein cause acne? While studies have shown that there is definitely a link between whey protein and acne, more studies need to be done in order to provide definitive evidence. For example, taking high consumptions of whey protein has been known to cause acne while taking modest amounts still remains unknown when it comes to its effect on your skin's well-being. 
We recommend that if you are going to take whey protein, that you use the suggested amounts shown on the container while also implementing skincare routines that keep your pores clean and healthy.
At the end of the day, that will be the best that you can do. If you have any other questions, we recommend checking out our other articles on covering pimples, rosacea, and the difference between men's and women's makeup. 
References
https://www.ncbi.nlm.nih.gov/pmc/articles/PMC5350548/
https://www.grandecig.com/blog/bid/347701/want-to-promote-anti-aging-benefits-start-with-whey-protein