Men's Makeup vs. Women's Makeup: What's the Difference?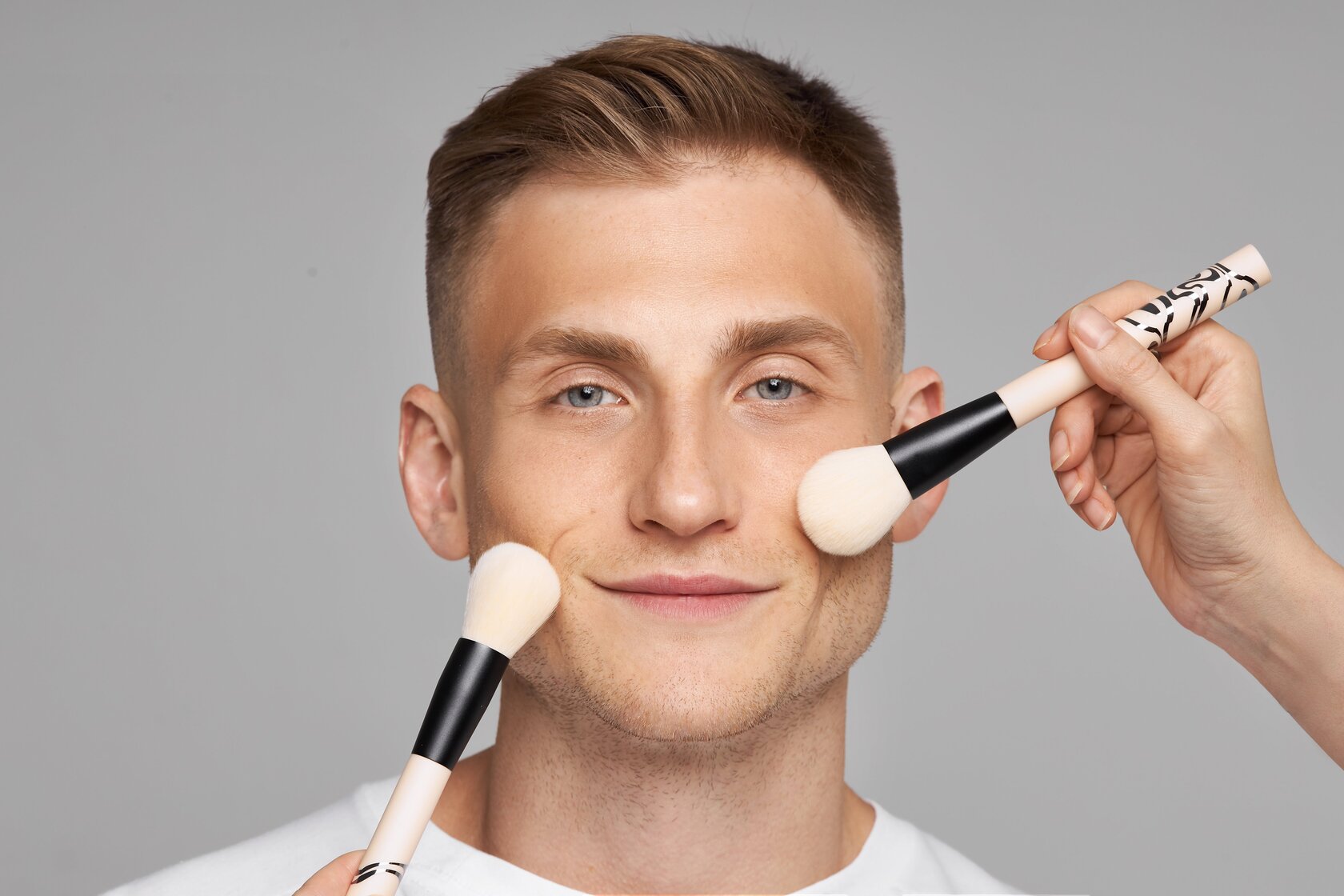 Have you ever wondered: Is there a difference between women's makeup and men's makeup like Stryx?? Well, the short and direct answer is, Yes! There are significant differences between male and female skin care products. Care to know what it is and how it applies to your next skincare product purchase? Hold tight; in a bit, we will be exploring these differences. First, we'll discuss the benefits and, of course, share proven tips for a robust and healthier look. 
But before we do, let's take a trip down memory lane. 
A Brief History Of Men And Makeup
Credit: GQ
Over the years, as we evolved, our sense of food, fashion, and, more specifically, men's makeup has undergone tremendous change. As far back as 4000 BC, Egyptian society embraced male and female makeup. The first royal family of Egypt (ancient civilization) were considered the pioneers of makeup with their women applying color (dark green) to their eyebrows. Men also added dark pigments around their eyes as a symbol of wealth and societal class. 
As for Roman society, they were somewhat biased or perhaps confused. Here's why: back then, having too little hair in Rome meant you were womanly, and having too much meant you were untidy. They considered makeup an unnecessary and vain practice. 
Fast forward to the 15th century during the reign of Queen Elizabeth (I). More men adopted the culture of applying chemical compounds to look better. This adoption was met with unintended repercussions as people died from the effect of the harmful chemical compounds.
With technological modifications over the centuries, we can now safely use these makeup products without the risk of untimely death. With even more access to safe makeup products, is it plausible to say that more men are wearing makeup? 
Are More Men Wearing Makeup?  
Credit: MensXP
Almost a century ago, the 1930's to be precise, the response would have been an emphatic "no". However, in the 21st century, the advent of Hollywood and the global movie industry has influenced another response. 
According to research carried out in Europe , 71% of men consider makeup to be a crucial ingredient in their daily life. Furthermore, 80% consider makeup vital in boosting self-esteem. However, men's makeup is a niche business that has attracted a few players over the past few decades. The tide is gradually drifting with more companies identifying and designing unique products that cater to the needs of the male community. 
With that said, it's safe to say that there are millions of men now adopting the practice of wearing makeup when they go out with more joining everyday. 
Benefits of Men's Makeup
Many benefits come with applying makeup and looking good, one of which is confidence. Confidence plays a significant role in our day to day interactions, especially at work. It can affect how we talk to people, how we apply ourselves in the office, and even how we enjoy our free time.
Additionally, makeup products will help protect your skin from harsh weather. Sunscreen and moisturizers exist to help you enjoy the summer sun while shielding from harmful UV rays. For those with oily, too dry, or sensitive skin, makeup exists to help you take control. 
Where Can You Buy Men's Makeup?
If you are looking to buy men's makeup, Stryx offers a wide selection of minimalist makeup products from a concealer pen to a cleanser that deep washes your pores. However, if you want to look around, we recommend looking for products that provide safe and quality ingredients to keep your skin healthy.
For instance, if you're looking for a cleanser for your end-of-day wash, we recommend looking for ingredients like Aloe and Vitamin B so that your skin isn't irritated during the wash and all impurities are dealt with. 
If you have any other questions, feel free to reach out to us in the comments below. In the meantime, if you were ever wondering whether or not peanuts cause acne, we have an article for that too!