Does Creatine Cause Acne? Keep Your Skin Healthy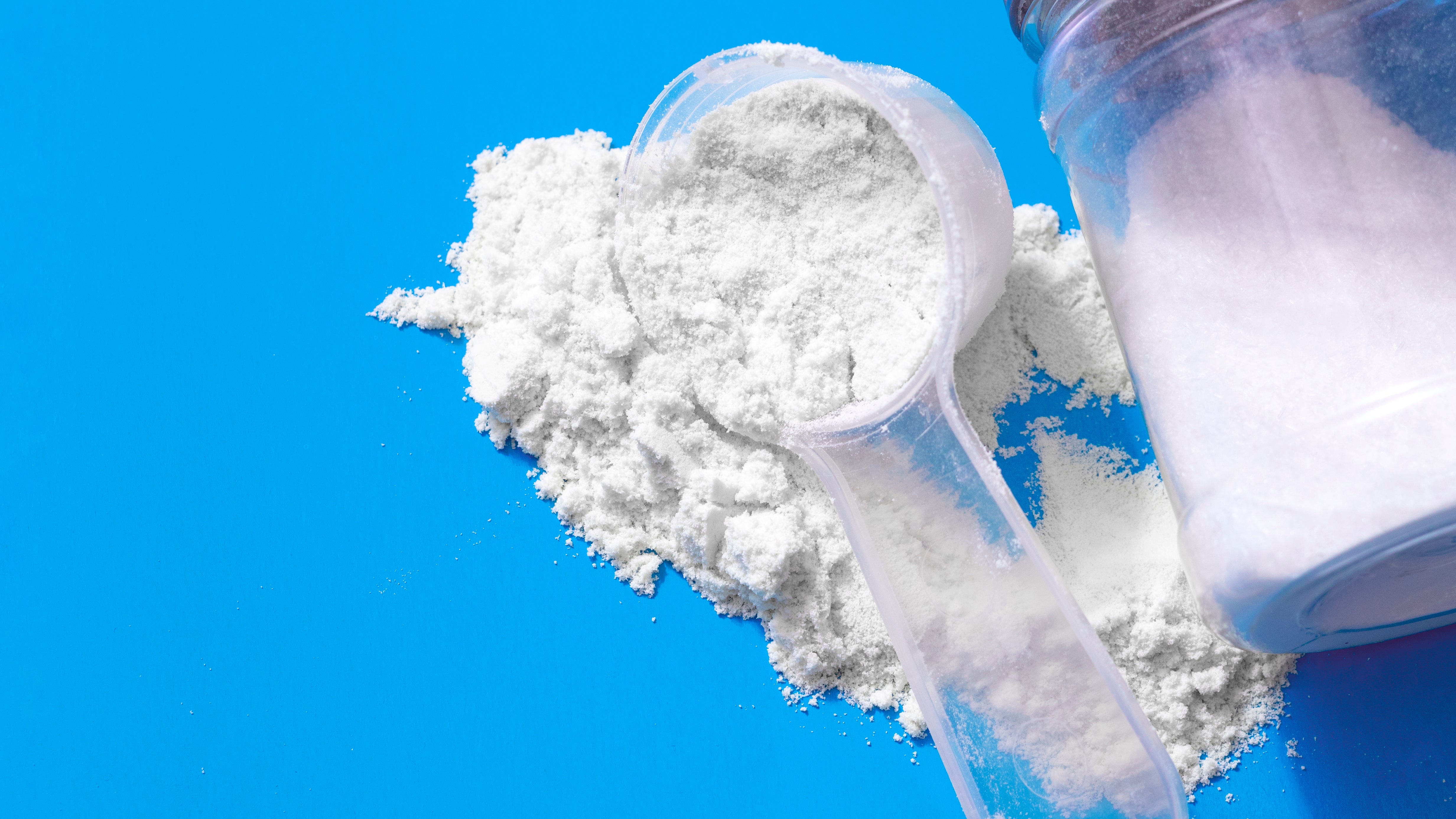 Creatine: it's an amino acid commonly taken as a supplement by people looking to improve their athletic performance.
However, due to anecdotal evidence and personal superstitution, you might wonder: does creatine cause acne? 
Here at Stryx, we believe in helping men keep their skin clean and healthy.
That's why we're going to debunk the myth and any question you might have about creatine, skincare, and acne. 
Creatine and Acne
Credit: Men's Health
Here's the thing: there are plenty of factors that impact the level of acne you'll find on your skin. On top of that (no pun intended) there are numerous kinds of acne.
While you likely know that there are multiple ways to get acne, like a diet high in sugars and overall bad food, puberty, (the list goes on folks), there's another risk factor you may not be as familiar with. 
Many people have reported breaking out in acne after taking creatine supplementation. So what exactly is creatine and how would it impact your skin? Before you start taking anything new, make sure you know the possible side effects, so you can be prepared.
What is Creatine?
Creatine is a naturally-occurring substance in your muscles that allows you to produce energy during heavy lifting or high-intensity workouts.  
Taking creatine as a supplement is very popular among athletes and bodybuilders in order to improve bodily performance, gain muscle, enhance strength and improve exercise.
Chemically speaking, it shares many similarities with amino acids. Your body can produce it from the amino acids glycine and arginine. About 95% of your body's creatine is stored in muscles in the form of phosphocreatine (peep, creatine)
Different Types of Creatine
There are plenty of creatine supplements out there that all impact the body differently!
The most common variety is creatine monohydrate. In addition to helping with muscle growth, creatine monohydrate also helps the muscles retain water in the cells, which has additional beneficial effects in terms of muscle growth.
Other variations you may find out there include:
Creatine hydrochloride

Creatine ethyl ester

Creatine magnesium chelate

Liquid creatine

Buffered creatine
Can Creatine Cause Acne?
Credit: Hunt Regional Medical Partners
There is no hard evidence that proves creatine can directly acne.
However, there have been anecdotal reports of people taking creatine and then breaking out all over their face.
Thus, our question remains unanswered. Does creatine cause acne? At least not directly.
There might be some instances where creatine could indirectly cause acne since creatine does affect some areas which have been known to be linked to acne outbreaks.
For example, testosterone increases, which are linked to acne outbreaks, are common when you take creatine supplements. Therefore, this could be a contributing factor to the acne found on one's face. 
Let's quickly take a look at why creatine MIGHT cause acne.
Notice here how we're saying might because as current research suggests, there is no direct evidence that states there is a legitimate relationship between creatine and acne. 
Why Might Creatine Cause Acne?
Credit: Medical News Today
While more research is necessary to prove a definitive link between creatine and acne, anecdotal evidence suggests some people have acne breakouts more often when they take supplements.
One hypothesis for why this could happen is due to how creatine supplementation increases the hormone known as dihydrotestosterone, also known as DHT.
Research indicates that those who take creatine supplements see an increase as high as 50 percent in their DHT levels. 
That's a major shift in your natural hormone levels. As a result, individuals who are naturally prone to hormone-driven acne may see breakouts more often when taking creatine.
Additionally, greater levels of acne have been found in individuals who take more than the recommended amount of creatine daily.
Most guidelines suggest taking between three and five grams of creatine supplementation daily, but some people will take more in the hope of seeing greater gains.
Increase in DHT Levels
The purpose of creatine supplementation is to boost your testosterone levels.
This allows you to lift slightly heavier weights or get that extra rep in during your workout.
A byproduct of testosterone is DHT, which has been proven to be boosted when additional creatine is added into a person's system. 
Higher levels of DHT have been linked to hair loss in men and can also result in increased acne.
The reason being is that DHT can bind itself to androgen receptors on the oil glands which then stimulates extra oil production.
When the glands are overstimulated, skin cells cannot shed properly, trapping the sebum underneath and resulting in inflammation over time.
Since elevated DHT levels stimulate the sebaceous glands, it makes sense for some people to see greater acne.
However, this appears to be more prevalent in individuals who already have a history of acne. 
Increase in Testosterone
Testosterone is a hormone found in both men and women.
It plays a key role in the development of a person's sexual organs, bone density, muscle mass, and so much more.
Similarly to DHT, too much testosterone in a person's body will result in an excess of sebum. This increases the risk of having inflamed sebaceous glands, and over time, this can result in an acne outbreak. 
This is the reason why many people experience acne breakouts during puberty.
This is the time in life when your body begins producing testosterone en masse, which is why teenagers are more prone to acne than adults.
However, since creatine increases testosterone production to build muscle mass, it's possible for adults to begin seeing acne once again while on supplements. 
Dehydration
Evidence also suggests that taking creatine supplements could increase your risk of dehydration.
The reason for this is that creatine increases water retention in your muscles. 
Fortunately, you can reduce your risk of suffering from dehydration while taking creatine supplements by drinking enough water throughout the day and avoiding diuretics, such as coffee and certain medications.  
In the event that supplements do cause your body to become dehydrated, then you may experience an acne breakout.
Without sufficient water, your skin becomes rough and dry, thus causing your skin to compensate by overproducing oils.
This process increases the level of dead skin cells that can then clog your pores. 
Inflammation can occur at this point.
Here at Stryx, regardless of what you're taking to supplement your workouts, we always want you to drink enough water to replace what you lose through sweat.
This will help your overall health and skincare. 
What Should I Do About My Acne?
Whether you're taking creatine or not, acne can still play a major part in your life. Here at Stryx, we want to help our customers look and feel better in their own skin.
So, what should you do about your acne?
Well, there are a few ways that you can combat these little buggers.
Concealer
One of the simplest and easiest ways to deal with your acne is by using a concealer, like our Stryx concealer pen.
Concealers do exactly what they say: they conceal.
By simply and applying and patting down a thin layer of concealer, you can blend acne in with your natural skin color.  
We also recommend using a concealer if you have blemishes, pimples, razor burn, or dark circles under the eyes.
It's a great short-term solution that only takes minutes and helps keep your skin looking healthy.
Tinted Moisturizer
As we mentioned before, dehydration is a leading cause in acne.
A dry face will result in an overproduction of oils that will inevitably lead to an excess build up sebum and dead skin cells which can then cause an acne outbreak.
By using some type of tinted moisturizer to keep your skin moisturized, you drastically lower the possibility of both dry skin and an acne outbreak.
A process as simple as applying a drop of tinted moisturizer to your skin at the beginning of each day can ensure that dry skin and dead-skin-fueled acne outbreaks aren't a possibility. 
Gel Cleanser
Gel cleanser is a more long-term, permanent solution that helps clean dirt and excess oil off the surface of your skin.
Gel cleansers do their work by gently unclogging pores without causing much irritation to the skin itself.
You can use gel cleanser to take off concealers, makeup, and even tinted moisturizer.
However, it won't strip your bodies of any essential oils or mess with your skin's pH levels, thus leaving your body clean and refreshed without any extra irritation.  
Creatine Benefits
Credit: NASM
For athletes, bodybuilders, or anyone else who wants to boost their muscles, creatine can be a great option.
You just need to make sure you take it in the proper doses.
Over time, some of the benefits you can expect include:
Build-up in muscle mass

Improvement during high-intensity workouts

Reduction in blood sugar levels

Decrease in tiredness and fatigue

Enhancement in brain function
Creatine Side Effects
As with any supplement, there are also side effects to consider.
It's a good idea to speak with your doctor before taking any supplement to make sure it's right for you and will actually help you with your fitness goals.
Some common side effects include:
Initial weight gain (due to water retention)

Muscle cramping

Gastrointestinal pain

Increased acne

Dehydration

Diarrhea

Fever

Heat intolerance
Not everyone who takes creatine experiences increased acne levels.
Remember to always stick with the recommended doses, and make adjustments if you notice any adverse effects to your body.
With enough effort, you can get in better workouts while keeping your skin clear. 
Final Verdict
Does creatine cause acne? By the looks of it, there's no evidence suggesting a direct relationship between creatine and acne.
However, the case can be argued that creatine has the ability to indirectly cause acne through factors like hormonal imbalances and dehydration.
In any case, if you find yourself battling an acne outbreak, we highly suggest that you utilize tools like concealer, moisturizer to help keep the skincare problems away.
And if you have any questions about other things that might cause acne, such as marijuana, we have articles that can help you there as well!
If you have any questions or thoughts, feel free to put them in the comments below. We can't wait to hear what you guys have to say.