Does Pre-Workout Cause Acne? Keep Your Skin Clear Working Out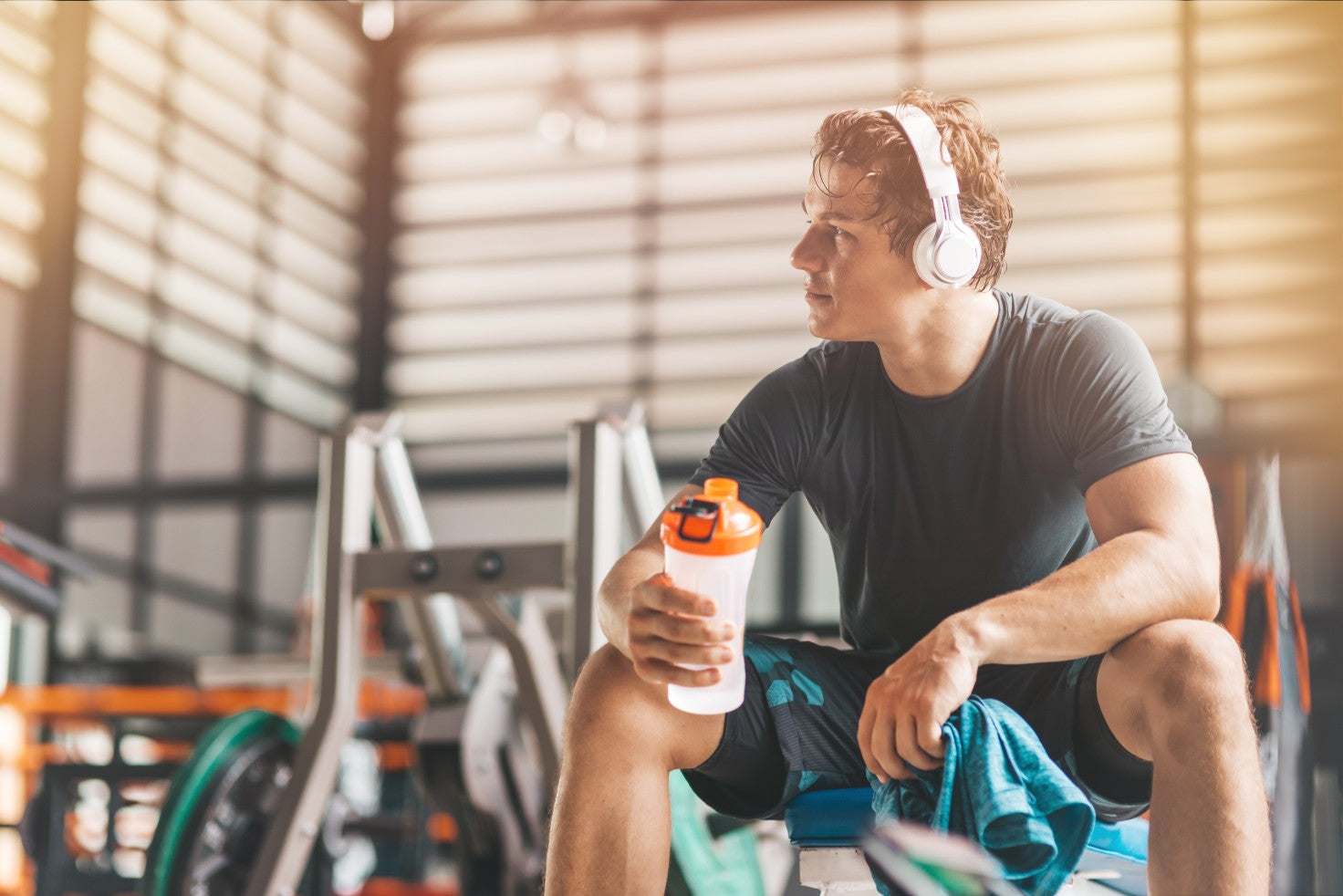 Plenty of people utilize workout supplements to boost their gains. Pre-Workout is among the most popular, but could it cause unsightly breakouts on your skin?
Can Pre-Workout Cause Acne?
There's plenty of anecdotal evidence across social media to suggest a link between Pre-Workout and acne. The truth of the matter is that there's still much scientists don't know about pimples. 
While there are theories on what can trigger outbreaks, such as creatine, the jury's still out on many substances. While Pre-Workout does contain some ingredients believed to worsen acne, it's unclear if Pre-Workout truly makes a difference on your skin.
Why Pre-Workout Might Cause Acne
Pre-Workout's association with acne comes down to what's inside. Here's what you need to know before engaging with the supplement.
High in Caffeine
Many supplements are high in caffeine, a highly suspected culprit in people's acne. The reason is that caffeine can enhance individuals' pimples by increasing stress. 
Stress can increase the amount of oil production on the skin, creating ideal conditions for zits to form. Caffeine tends to be part of supplements because it gives you the energy you need to get through a regimen, so try to find one that's on the lower end of the caffeine scale.
When you consume any caffeine, it's critical to drink an appropriate amount of water. Caffeine makes you urinate more often, so you need to replace those liquids with water promptly.
Full of Artificial Sweeteners
Many studies have been conducted on the link between acne and artificial sweeteners. They increase insulin production, which could boost acne levels.
One such study involves 15 people taking either a placebo or 200mg of sucralose every day for four weeks. The result is that people in the sucralose group were more insulin resistant compared to the placebo.
It may seem unrelated to acne initially, but it proves there's a bodily reaction to artificial sweeteners. That reaction can lead to skin issues if left unchecked.
Your Pre-Workout Has Ingredients That Can Cause Acne
Pre-Workout and other supplements can contain additional ingredients linked to pimples. They include:
Branched-chain amino acids

Mass gainers

Protein

Creatine
What Ingredients to Look for in Pre-Workout
The best ingredients to find in a supplement are all-natural and -organic. Beet and pomegranate extracts provide your body with the resources necessary to get through an intense workout. 
Whey protein makes it easier to lose body fat while packing on muscle. Look out for similar substances in your pre-workout routine.
How to Reduce Acne
If you already have acne and don't want to risk your gains, there are steps you can take to make blemishes less noticeable. 
Use a Milk Thistle Supplement
Milk thistle supplements are great for your liver. They also work wonders on your skin thanks to being packed with antibiotics.
Take Cold Showers
Cold showers reduce oiliness as opposed to hot showers. The warmness removes oil from your skin, so your body goes into overdrive attempting to compensate. Cold showers limit oiliness without overly drying out the skin.
Additionally, cold showers boost your immune system by improving your white blood cell count. With more white blood cells, your body's more capable of fighting off bad bacteria, including the ones that result in acne. 
Take a Fish Oil Supplement
Fish oil supplements are high in omega-3 acids. These are ideal substances for limiting inflammation, which can, in turn, create zits. 
Wear Sunscreen When Going Outside
Sunlight can worsen acne that's already there. Apply sunscreen, even if you'll only be outside for a few minutes. 
Avoid Stress
Wounds take longer to heal when under stress. That includes acne, so if you already have pimples, find ways to limit the stress you're under. 
References:
Cooper, Edward. "What Is Pre-workout and Should You Be Using It?" Men's Health, 24 Nov. 2021. https://www.menshealth.com/uk/nutrition/a26075019/pre-workout-complete-guide/
Lertrit A, Srimachai S, Saetung S, Chanprasertyothin S, Chailurkit LO, Areevut C, Katekao P, Ongphiphadhanakul B, Sriphrapradang C. Effects of sucralose on insulin and glucagon-like peptide-1 secretion in healthy subjects: a randomized, double-blind, placebo-controlled trial. Nutrition. 2018 Nov;55-56:125-130. doi: 10.1016/j.nut.2018.04.001. Epub 2018 Apr 21. PMID: 30005329.