Does Coffee Cause Acne? Caffeine & Skincare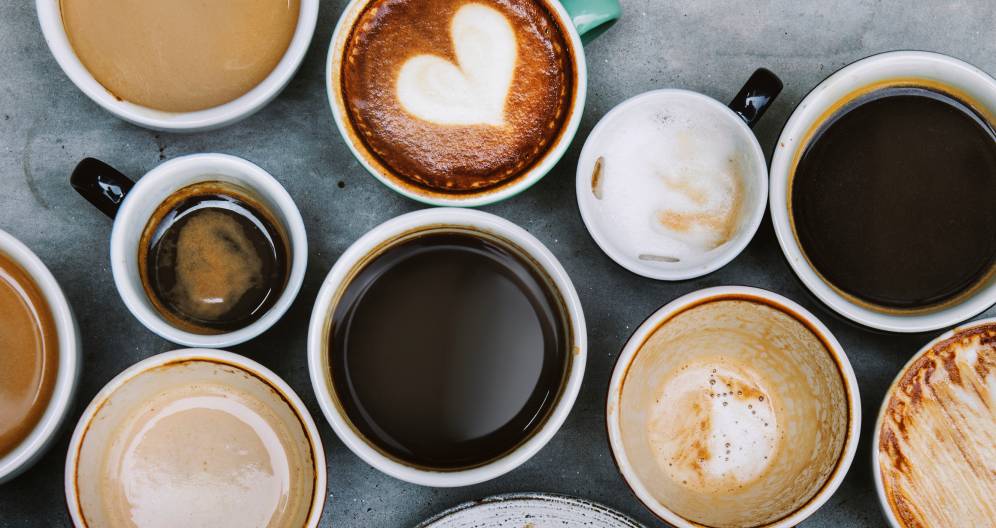 Coffee is a staple of many people's mornings. It might even be a staple for your morning. However, while there are health benefits to drinking coffee in moderation, drinking coffee in excess might cause skincare problems. 
Too much caffeine from any source can result in issues, particularly with your skin, possibly flaring up already-existing acne. So today, we're going to look into the connection between coffee and acne. Let's get started!
Coffee and Acne
Credit: Acne Einstein
As of right now, there's no evidence to suggest coffee (and caffeine) directly causes acne. However, some studies suggest drinking too much coffee can exacerbate pre-existing issues if you're already prone to having pimples. 
That's why it might be a good idea to drink coffee in moderation. You have to remember that a lot of coffee, especially coffee bought from a café like Starbucks, contains quite a bit of milk and sugar. Therefore, drinking coffee in excess can make your acne worse since sugar and dairy can both provoke breakouts. 
Is Drinking Coffee Bad For Your Skin?
Caffeine dehydrates you, which means drinking too much coffee can cause your skin to dry out. In the same vein as sodium and alcohol, you want to make sure you're not consuming too much, or at least, you should drink enough water to counteract the effects of caffeine. You may think you're fine if you only drink one or two cups of coffee a day, but caffeine can come from other sources like soda, which can make acne worse. 
Can Coffee Cause Breakouts?
Coffee doesn't cause breakouts. If you notice pimples around the mouth or forehead, then you should look for additional underlying factors. However, you also need to consider what you're adding to the coffee because other substances, such as milk and sugar, can factor into acne, but we'll get into that later. 
Coffee and Hormones
Excessive coffee could worsen acne due to how caffeine alters hormone levels in the body. Some studies have found that caffeine can increase levels of cortisol in the body, which is the hormone responsible for managing stress levels. It can also affect how much sebum your skin produces, and both increased stress and excessive oils can trigger an acne breakout. High cortisol levels have also been linked to digestive issues and weight gain, so it's critical to manage levels and reduce caffeine consumption if you believe it's affecting your body in negative ways.  
Why Might Coffee Cause Acne
Credit: The Fashionisto
A single cup of coffee probably isn't enough to lead to a substantial acne breakout. However, if you're already prone to oily skin and have frequent hormonal fluctuations, then coffee may make the matter worse, especially if you consume four or five cups a day. The issue gets even worse if you add additional substances to your coffee. 
Adding Milk to Your Coffee
Numerous studies have found that people who consume greater quantities of milk are more prone to having acne breakouts, especially during teenage years. The reason for this is that cow's milk is another substance that can cause your body's hormone levels to fluctuate, which subsequently increases your likelihood of getting pimples. To reduce the chances of a breakout, you should try adding almond or cashew milk to your coffee, which don't affect your body's hormonal levels as much. 
Adding Sugar to Your Coffee
Many people also enjoy adding sugar to their coffee, and some studies have found a link between sugar and acne. The substance naturally causes your blood sugar levels to increase, which can result in a heightened risk of acne. 
Can You Drink Coffee Without Worsening Acne?
You may not be ready to give up coffee entirely, and that's all right. There are many ways you can enjoy a cup of joe without worrying too much about what it does for your skin. For starters, you can work on reducing your intake. If you drink four cups of coffee a day, then you should try only consuming two.
That's a substantial amount of caffeine you can cut out right there. You can also cut back on the amount of milk and sugar you put in your coffee or try other variations, such as almond milk and natural sweeteners.
Additionally, you can help your skin by drinking water to compensate for the dehydrating properties found in coffee. For every cup of coffee you consume, you should also drink a glass of water.
That's on top of the eight glasses of water you should drink daily anyway. Coffee does contain beneficial properties, such as antioxidants, which can help your body, but you don't want to overdo it.
One or two cups of coffee a day are enough, and combined with other practices to help your skin, you can be confident you won't have to worry about acne as much. 
Additionally, if you want a quick fix to acne that's already present on your face, you can use a concealer like the one offered at Stryx. 
So, there you have it! A single cup of coffee in the morning probably won't hurt you. As long as you're making sure to regulate your intake per day, reduce the milk and sugar, and constantly hydrate, there's no reason you can't enjoy a fresh brew when you need it.
References:
https://www.hsph.harvard.edu/news/hsph-in-the-news/coffee-health-benefits-2/
https://www.medicalnewstoday.com/articles/does-coffee-cause-acne
https://www.medicalnewstoday.com/articles/does-coffee-cause-acne#coffee-milk-and-acne
https://www.jaad.org/article/S0190-9622(04)02158-9/fulltext
https://www.sciencedirect.com/science/article/abs/pii/S2212267217303349