Does Soda Cause Acne? Sprite, Coke, Pepsi...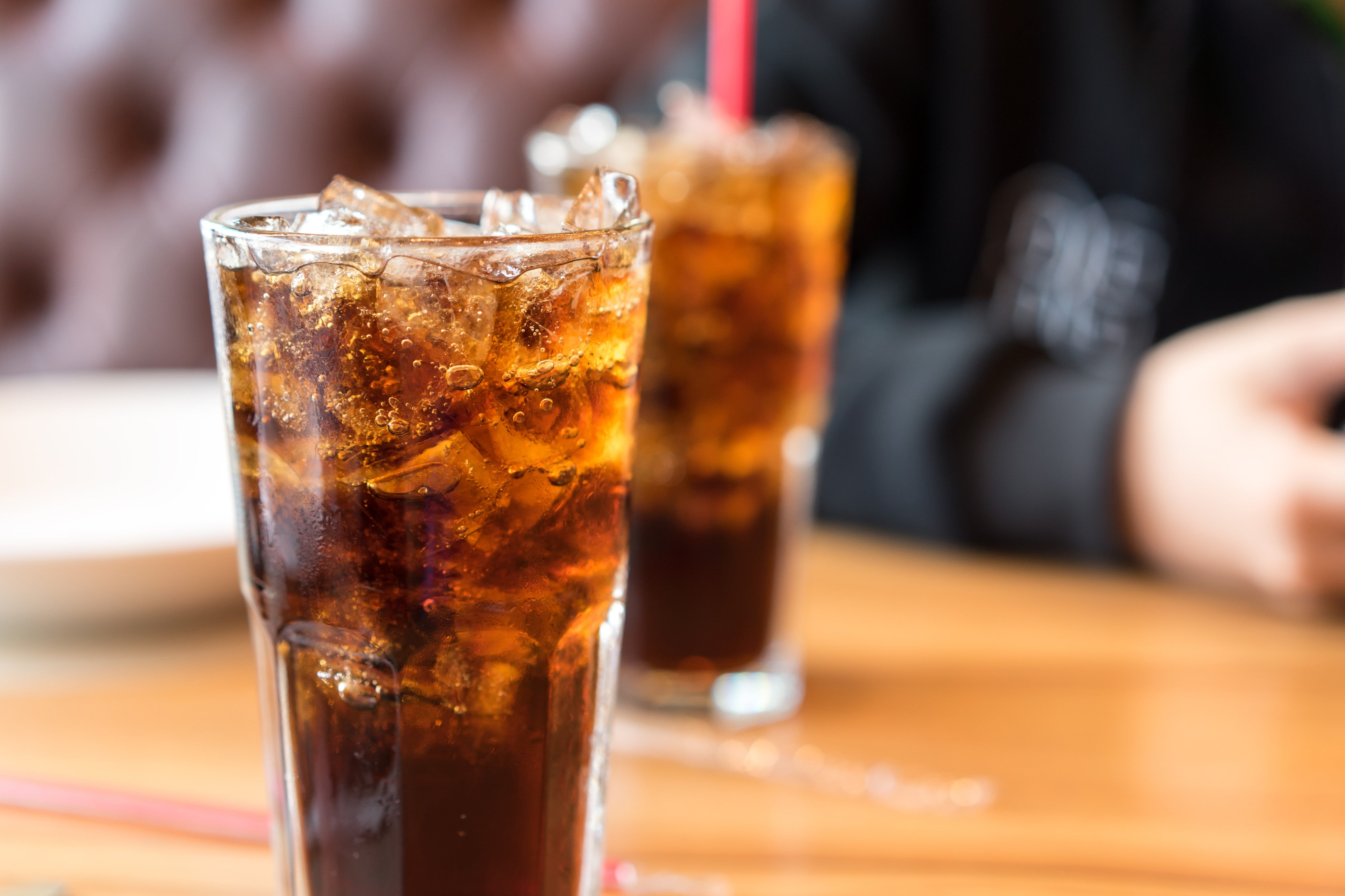 Soda can be a delicious beverage, but it's one you should enjoy in moderation. All that sugar can make you gain weight. That sugar as well as carbonic acid and phosphoric acid are also detrimental for your dental health. And while more research is necessary, there's also a likelihood excessive soda consumption could increase your likelihood of developing acne. 
Drinking soda in moderation may be all right. But you should be aware of how it impacts your body so that you're not always reaching for a Coke. Water is the best thing you can drink with a meal as it helps remove toxins from the skin. You should also look into green tea, which contains substances known to lower the risk of certain cancers. After seeing how soda impacts the skin, you may feel more tempted to keep other beverages accessible in the house. 
Does Alcohol Cause Acne? We wrote an article about that as well.
The Rumor Behind Soda and Acne
Credit: Healthline
We've had this question asked a million different ways. Does soda cause acne? Does pop cause acne? Does soda make you break out? Do sugary drinks make you break out? We thought it was time to finally answer your questions. 
Any connection between soda and acne remains a rumor for the time being. No definitive link has been proven between excessive soda consumption and an increased risk of facial blemishes. However, the rumor may have some substance behind it. 
The driving force behind this rumor is that soda contains a lot of sugar or other sweetening additives. This is why some people might wonder if soda makes them break out.
A single can of soda can contain as much as 10 teaspoons of sugar. In a single can of soda, you've consumed your daily allotted serving of sugar, and chances are you'll eat plenty more that packs on even more of the sweet material. 
All that sugar can lead to hormonal imbalances within the body. Most notably, insulin is impacted by sugar consumption. Having high levels of insulin in your body can impact other hormones, such as testosterone and estrogen. Hormonal imbalances have been linked to breakouts of acne, and that's mainly where the rumor picks up. 
Do you want to learn more about how you can help your skin look its best? Sign up for our newsletter today where we cover the best skincare routines. Oh, and you can also get 10% off your first Stryx order!
Is There Evidence That Soda Can Cause Acne?
Credit: The Daily Meal
Ultimately, the correlation between soda and acne seems to come down to a person's glycemic index. Every food contains a glycemic index, which relates to how that food impacts the body's blood sugar levels. This index ranges from zero to 100 to make it clear how quickly the carbohydrates within the food gets broken down and becomes absorbed through the bloodstream.
Most soda has a glycemic index of about 59, which is considered rather high. The higher the index, the more insulin is necessary to store it. Over time, these high levels can result in higher insulin levels overall, which has been linked to an increased risk of inflammation and weight gain. Over time, it can also negatively impact the body's ability to properly store sugar, which can lead to type 2 diabetes. 
Why Might Soda Cause Acne?
So what does this have to do with acne? When your blood sugar increases significantly, it increases the risk of inflammation. This inflammation plays a role in the development of acne. So when you consume a lot of products with high index levels, your hormones are constantly elevated. This increases oil gland activity on the skin, which leads to acne.
People with chronic acne problems should consider switching to a low glycemic index value diet. This can result in lower inflammation levels and fewer acne lesions. You should also watch what you eat since snacks like peanuts may attribute to breakouts, especially for acne-prone skin. 
Can Drinking Soda Cause Other Skin Problems?
If you drink a lot of soda, then you have a lot more to worry about than just acne. As mentioned above, soda creates an inflammatory response in the body due to its high glycemic index level. That inflammation does a lot more than create acne. It can also result in wrinkles and increased oil content.  
People who drink a lot of soda over the years tend to lack bright, vibrant skin. It becomes dull and saggy due to constant inflammation. Dark sodas, like Coke and Dr. Pepper, may be particularly detrimental. These dark colors contain advanced glycation end products (AGEs), which react negatively with lipids, proteins, and nucleic acids in skin cells. This can accelerate the aging process, making you look years older than you actually are. 
Is Diet Soda Bad For Your Skin?
Since the problem between soda and acne seems to lie with sugar content, diet soda would appear to be a good alternative. After all, diet sodas contain zero teaspoons of sugar. Instead, they utilize artificial sweeteners to provide you with a similar taste to that of soda. However, that doesn't mean you're in the clear just because you switch to having diet soda with your lunch.
Diet soda still contains caffeine, which has been shown to thin out the skin. While caffeine can be found in certain skincare products, it's only good for your skin in limited quantities. If you're drinking multiple cans of diet soda a day, then chances are you're harming your skin and increasing the likelihood of developing premature wrinkles. 
Diet soda has also ironically been linked to weight gain. The reason for this is that diet soda contains aspartame, which stimulates the appetite. You may think you're cutting back by drinking diet soda, but if you end up eating more calories for your meal, then you're doing more harm than good. Gaining weight is bad for skin firmness and is another reason why soda in general should be an occasional treat rather than a daily accessory. 
How You Can Help Your Acne
A lot of research is still necessary to determine how diet and acne correlate with one another. However, if you want to help your acne, then there are certain foods that are worth incorporating in your diet no matter what. 
The first place to start is by cutting out sugary foods with high glycemic index levels. In addition to soda, this also includes:
Candy

Sugary cereals

White bread

Ice cream
Instead, you want to opt for whole, nutrient-rich foods. You want plenty of colorful vegetables and fruits for every meal. These foods contain anti-inflammatory antioxidants, which help your skin and give your body a host of other benefits. 
Instead of white bread and white rice, you should opt for whole wheat bread and brown rice. Healthy fats like whole eggs, avocados, seeds, and nuts are recommended. And if you want a drink to substitute for your usual soda, then reach for lemon water, hibiscus tea, or sparkling water. 
If you're looking for a short-term solution, consider using something like a concealer to help hide your acne for the time-being. You can also invest in a tinted moisturizer which helps prevent your skin from getting too dry and thus, causing a breakout. 
Final Thoughts
Soda's link to acne still requires more definitive proof. However, considering all of the negative impacts soda has on the body, it's best to set it aside regardless of how prone you are to breakouts. By having water or another healthy beverage alternative in lieu of your daily soda, you can see an improvement in your health in that single change alone. 
Stryx's mission is to always help you keep your skin fresh and clean. Whether it's learning how to cover up moles with makeup or curing rosacea, we've got you covered! 
Sources:
https://pubmed.ncbi.nlm.nih.gov/30274928/
https://www.ncbi.nlm.nih.gov/pmc/articles/PMC2676420/
 https://www.ncbi.nlm.nih.gov/pmc/articles/PMC5824026/
https://www.uwhealth.org/news/acne-diet-glycemic-index/46499