Does Lack of Sleep Cause Acne? Sleep Deprivation & Skincare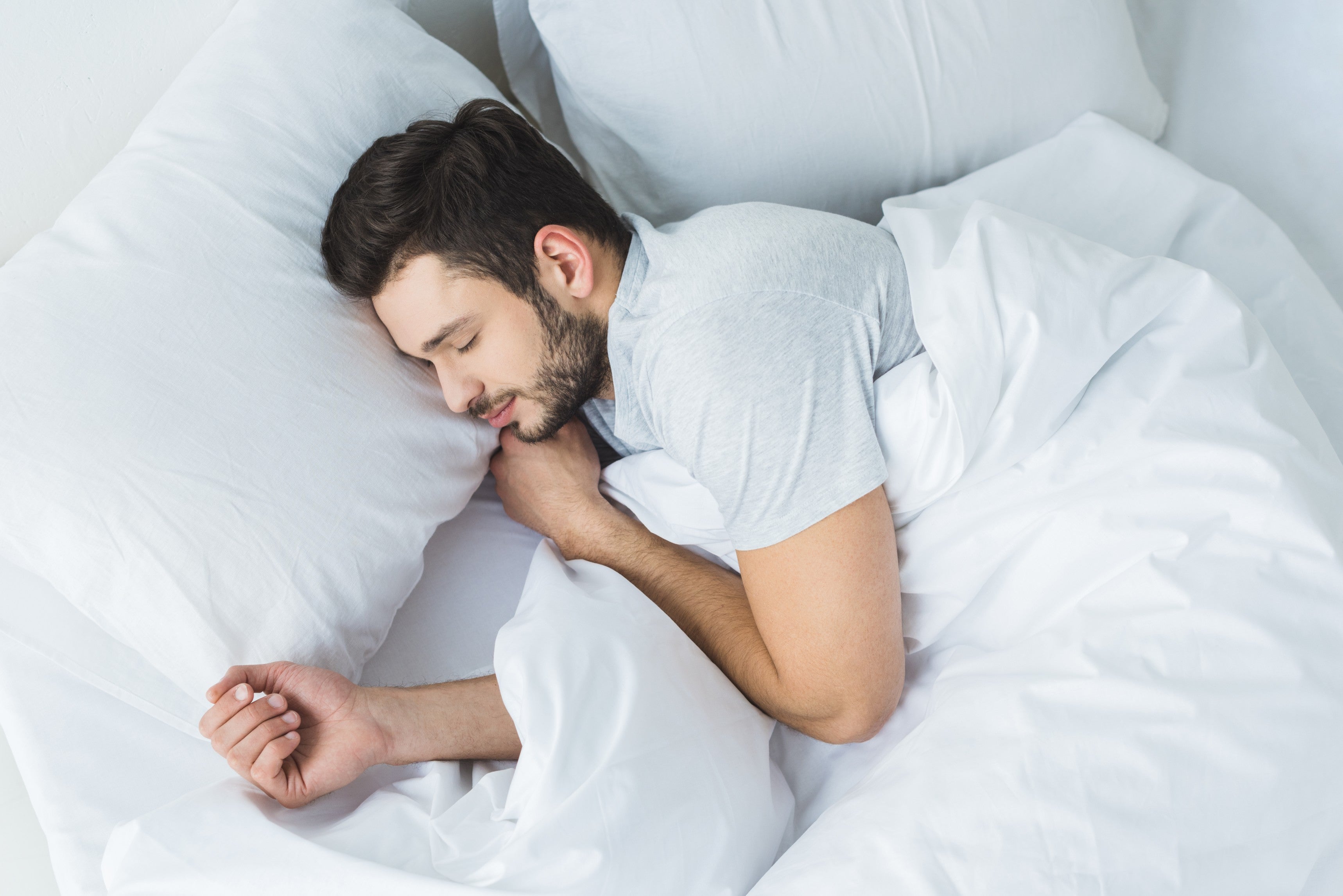 Lack of sleep can cause many problems to the body. But does lack of sleep cause acne? Here at Stryx, we're here to answer any of your questions that you might have about your skin. Thus, we'll be examining the link between sleep deprivation and skincare. Let's get started!
Can Lack of Sleep Cause Acne?
 Credit: Better Nutrition
Sleep deprivation increases your chances of getting acne because it directly impacts the factors that cause acne. Some of these factors include: anxiety, emotional state, cosmetics, hormonal factors, medication, depression and stress just to name a few. 
The reason being is that a lack of sleep has been shown to cause stress in the body, which can spike your cortisol. A spike in cortisol can then lead to inflammation and an increased production of sebum which results in clogged pores and eventually, breakouts. 

How Lack of Sleep can trigger acne
As we've mentioned before, lack of sleep can play a role in causing acne. Aside from causing stress, however, lack of sleep can trigger acne through other indirect ways. 
Lack of sleep can affect the immune system
Lack of sleep can weaken your body's defense mechanism. Your immune system helps defend your skin against infections and germs or microbes. Pimples or build-ups ensue when follicles are blocked. This causes tiny hair strands, dead skin cells and sebum to clump together, thus forming a plug. 
These plugs can get infected with bacteria which could then cause swelling and breakouts. Getting enough sleep can help reduce the chances of getting infected. It boosts your immune system and better equips your skin, thus making it more capable for fighting off infections.
Lack of sleep increases hormone levels
As mentioned earlier, stress among other emotional states is one of the factors that can trigger acne. The hormone in our bodies associated with stress is known as cortisol. When you are able to get enough rest and a goodnight's sleep, the level of cortisol in your body decreases. Your muscles and mind relax because quality sleep impacts your moods positively. 
However, when you are sleep deprived, you indeed run the risk of elevating levels of cortisol in your body. With an influx in the stress hormone, your sebaceous glands produce more oil. Too much oil can lead to a buildup which eventually blocks your pores and follicles. 
Furthermore, stress negatively affects your immune system, making your skin more susceptible to infections. Over time this can impact breakouts and may lead to poor skin quality.


Lack of sleep increases the risk of being depressed
Anxiety and depression are two very common mental health conditions that can trigger inflammatory responses. This can in turn weaken your skin's barrier function. During the day, your skin works extremely hard to keep molecules such as dust, smoke, and pollen from entering your body. 
Moreover, your skin helps protect you from UV rays and can mitigate its damages. If your body's barrier functions are affected, then your skin becomes more prone to infections. It also allows particles and irritants to enter, furthermore running the risk of skin healing slowly and losing moisture. Quality sleep helps you relax, thus reducing your chances of developing depression to a certain extent. 
Sleep and Skincare
Credit: Healthline
The positive impacts of getting 7-8 hours of quality sleep are immeasurable. Sleep is one of the key factors to youthful and vibrant skin. Thus, one way you can attain youthful and vibrant skin is simply by sleeping more! Healthy blood flow coupled with a healthy diet and good skin regimen helps prevent fine lines as well.
However, while we might know what the link is between sleep and skincare, what does sleep deprivation look like? 
What are the Signs of Sleep Deprivation?
Bags, Redness, dark circles and puffiness under your eyes
Some of the most obvious signs that someone isn't getting enough sleep are usually around their eyes. Bags, puffiness and redness under the eyes are a very obvious sign that someone is not getting enough sleep.
More wrinkles and lines
Since you are not meeting the minimum hours required for your body to implement its reconstructive processes, you become more prone to getting lines, swellings and wrinkles. Your body misses out on tissue repair and hormone control processes.
Check out our article about Acne around the mouth: Causes, prevention and treatment
Can Sleeping Early Cure Acne? 
Credit: GQ
Sleeping early can help reduce factors that cause acne. For instance, by sleeping early, fatigue is eliminated, stress levels are reduced, blood is flowing properly and your skin can repair at a faster rate. 
Therefore, try to minimize factors that can increase your chances of developing acne. Instead of drinking a glass of wine before bed, try a glass of water. The same goes for coffee. Avoid it before bed. 
When Should You Go to Bed?
Credit: Reader's Digest
You should go to bed nine hours before the time you are expected to wake up.
Why 9 hours? To determine when you should go to bed, you should first understand how many hours you are expected to sleep. For example toddlers and especially infants are expected to get well over 12 hours of sleep. Adults on the other hand are expected to get at least 7-8 hours of sleep every night. Therefore, work your time backwards from when you want to wake up. The extra hour is for preparation. Take 30 minutes to get ready for bed. Once in bed, it takes at least 20 – 30 minutes to fall asleep. Having said this, make sure to establish a pattern and keep your body clock--or circadian rhythm--in mind. Try not to cause disruptions to the rhythm.
Remember that it's also okay to cancel some of your plans and prioritize getting enough sleep.  Do not commit or busy yourself with events and occasions that you can live without. Kindly decline any offers from friends or invitations to go out. Instead go to bed early!
Other Side Effects of Sleep Deprivation
Poor sight
Poor sleep leads to poor control of eye muscles. Your eyes' focus, which is made easier by the ciliary muscle, gradually becomes foggier. The extra ocular muscle which moves your eye side to side, also struggles. 
Poor decision making
Speed, critical thinking, accuracy and other cognitive processes can be significantly affected by sleep deprivation. Time management, driving, productivity and even project management among others can become challenging. 
Increased hunger hormones
It goes without saying that your brain requires adequate rest and energy. Poor sleep may lead to increased production of hunger hormones known as ghrelin.
Obesity
Increased levels of ghrelin, cortisol and leptin hormones will definitely make you want to eat more. If not addressed early such factors can significantly increase you likely hood of becoming obese. 
How You Can Cure Acne from Sleep Deprivation
The easiest way to cure sleep-deprived acne is by getting 7-8 hours of quality sleep. However, curing or treating acne requires a holistic approach which includes medication. First, you want to make sure you're sleeping well. 
Always wash your beddings at least once every two weeks. Second, consider a change in lifestyle. This is very important because it impacts your health directly. 
Thid, make sure your diet is healthy and green. Fourth, only use healthy products for your skin. At Stryx, we handle this part for you. We bring you quality products that help you get through this journey. 
Our concealer tool helps you effortlessly cover any pimples or scars. That way you don't miss any events, appointments or dates. 
Our tinted moisturizer, the answer to acne, helps nourish your skin without clogging your pores. It's meticulously formulated to help improve the condition of your skin. Furthermore, it has a soothing effect and helps promote even skin tone. 
Last but not least is our gel concealer which is full of healthy ingredients. It helps you get rid of pollutants, dirt and dead skin cells leaving your face feeling fresh and vibrant.  
If you're able to follow this holistic approach, sleep-deprived acne will no longer be a problem for you. If you have any questions regarding acne, you can check out some of our pieces on soda and acne, covering moles with makeup, and even razor burn!