Pimple on Stomach | Acne or Ingrown Hair?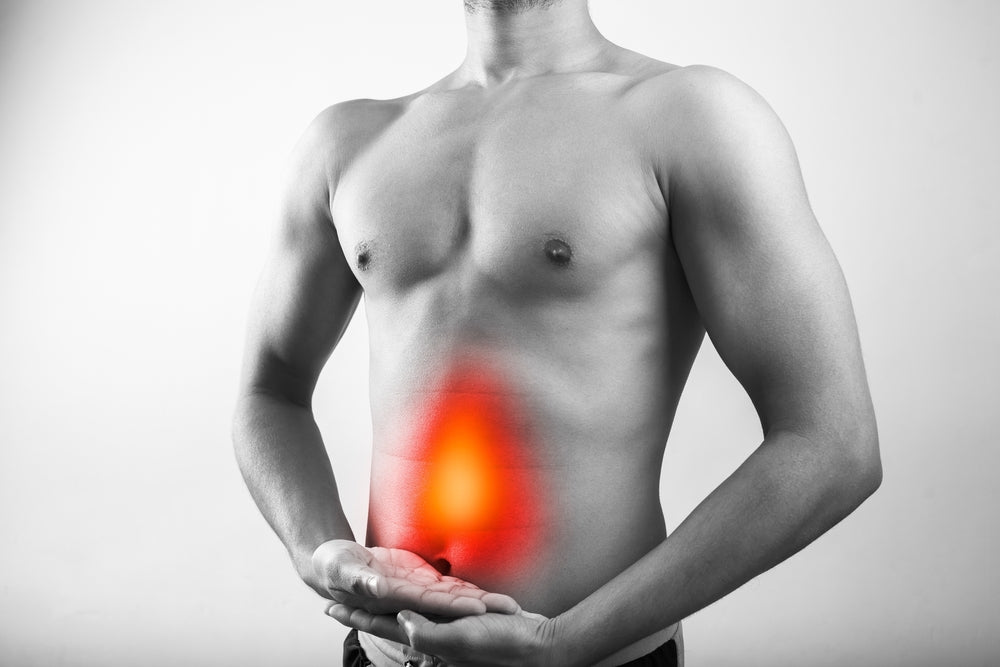 Pimples are most commonly affiliated with the face. After all, if you have a breakout, others are most likely to notice them in that area.
However, zits can form practically anywhere on the body, including your stomach. While it may not be visible to other people most of the time, it can still be troublesome. 
Here are some tips for dealing with stomach pimples and what you may actually be looking at when you have bumps in that area. 
What is This Red Bump on My Stomach?
Acne isn't common on the stomach. This is due to the fact that pimples rely on sebum, or a natural oil your skin produces, to develop. 
The skin on your face, including that behind facial hair, creates quite a bit of sebum. The same can't be said of your stomach.
Sebum captures debris, such as bacteria and dirt, and through this, pores become inflamed. This is when you get red bumps on the skin, otherwise known as pimples. 
But a myriad of conditions can result in red bumps forming around your body, so it's important to take a closer look at the issue to determine the actual cause.  
Acne on the Stomach
While oil is more prevalent on your face, chest, and back, zits have been known to appear on stomachs. 
When this happens, you should avoid popping it. You may wind up pushing pus and bacteria further into the skin, which can create a host of other health issues down the line. 
How to Treat Acne on the Stomach
Instead, there are simpler steps you can take to reduce the appearance of acne on the stomach. For starters, you can apply a wet washcloth or paper towel within a salt-water solution. This helps clear the pimple of bacteria.
From there, you can apply an anti-itch cream so that you're less likely to scratch the zit off your skin.
In the interim, as wait for the inflammation to dissipate, you should avoid wearing tight clothing. You want to do everything within your power to avoid further irritation.
You also want to avoid shaving around the area. This can further irritate the skin, and it can lead to additional problems, such as razor burn. 
Ingrown Hair
In the event it's not acne on your stomach, it could be an ingrown hair. This looks similar to acne due to the hair meeting a blocked pore. It then grows back on itself, curling sideways. Pus has been known to appear near ingrown hairs. 
Ingrown hairs and razor bumps have been known to form where people remove body hair. If you're not careful, ingrown hairs can transform into ingrown hair cysts, which will require medical attention to resolve. 
How to Treat In Grown Hair on the Stomach
For the time being, you can utilize a topical steroid cream to limit inflammation and swelling. In the event it's already become infected, you'll need antibiotics prescribed. The presence of pus is a sign of infection. 
You should begin the topical treatment at the first sign of infection and keep the area clean and dry. In extreme circumstances, you may want to speak with your dermatologist.
A professional can free an ingrown hair using a sterile needle or blade. You should never attempt to do this on your own.