Jawline Acne: What Causes It & How to Get Rid of It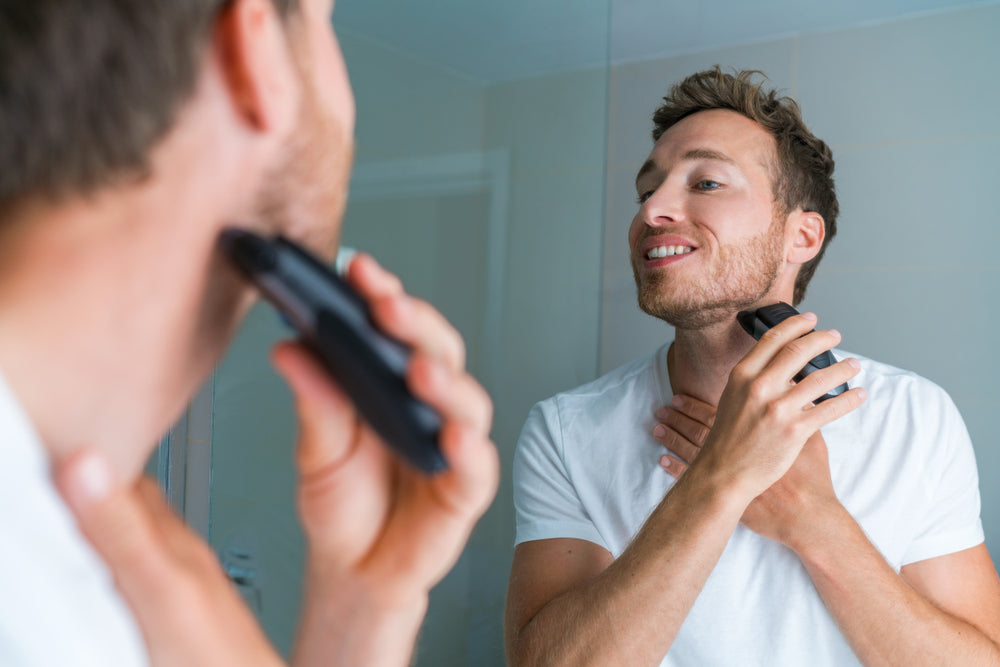 Acne around the jawline forms for the same reason as acne anywhere else. Excess oil forms on the skin, trapping bacteria and other contaminants in your pores. 
More bacteria will form in this region due to a lack of oxygen. And before you know it, inflammation breaks out, resulting in pimples. 
It's a dire situation, but fortunately, there's a remedy for when your jawline doesn't look its best.
What Causes Jawline Acne?
You've worked hard to attain a chiseled jawline. You want to show it off, but zits can get in the way. And the worse part is, there may be several factors contributing to your skin problems.
Hormones
Changing hormone levels can wreak havoc on your skin. This is due to the fluctuations causing more sebum to be produced on the skin, making your pores look oilier than usual. 
This is why many people going through puberty tend to develop pimples. However, it can also occur during pregnancy and menopause.
Sports Equipment
You need to be mindful if you play any sports that require the use of thick shoulder pads or a helmet with a chin strap. 
These devices can trap heat and sweat around your jawline. This makes you more prone to zits and other irritations. 
Cosmetics
You don't want to use any comedogenic cosmetics. These are products that have a high likelihood of clogging pores and can include makeup, moisturizers, and hair products. 
Shaving
Jawline acne is particularly trouble for anyone who grows a thick beard. Beard acne forms around your follicles, and when you go to shave, you can accidentally knick a zit, which will lead to bleeding. 
However, shaving can also be a main contributor to acne in the first place. You want to ensure you're not spreading bacteria as you shave, so you want to make sure you always use a clean razor and use light strokes so that you don't bother your skin as much. 
You also want to make sure you wash your beard regularly, comb often, and keep the skin underneath moisturized.
How to Get Rid of Jawline Acne
There's no cure for acne. But luckily, there are treatments for getting it under control. Different methods will work better for different people, so if one of the following doesn't work for you, try another.
Topical Treatments
A litany of over-the-counter topical treatments are available for acne. These are products you apply directly to the skin that work to fight any lingering zits. 
Ideally, you'll want a treatment that contains retinoids and/or benzoyl peroxide. If over-the-counter doesn't work, then speak with your dermatologist about getting a prescription cream.
Apply a Moisturizer & Cleanser Combo
Use a water-based moisturizer instead of an oil-based one. You don't need to add more oil to your skin when you're contending with acne. 
For some extra oomph, you can pair this with a gentle cleanser that helps regulate oil production.
OTC Medicine
There are other remedies for jawline acne that you can get without a dermatologist's prescription. Some great alternative treatments for this condition include:
Tea tree oil

Aloe vera

Green tea extract
For these products, you want to make sure you don't use a ton. A little goes a long way, and you always want to start by applying a small amount to your skin first to see if there's an allergic reaction.