10 Ways to Get Rid of Lines Under Your Eyes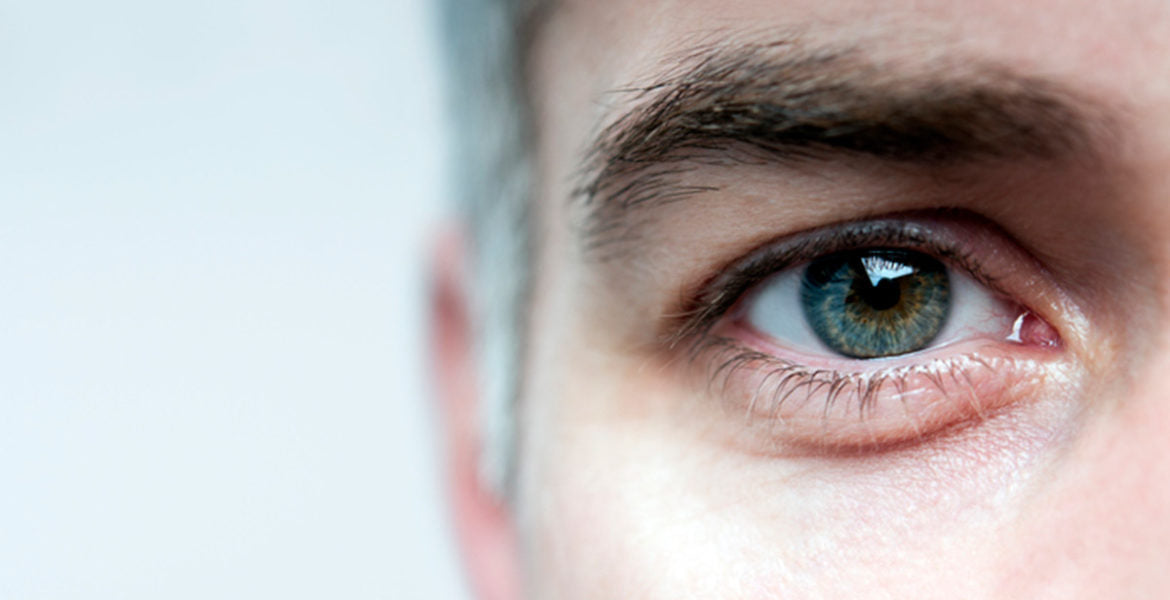 As people age, the skin begins to deteriorate. This results in wrinkles, bags under eyes, and other aesthetic conditions.
As the years go on, you may also notice lines developing underneath your eyes. These can make you look older than you actually are or show your age in a way you may want to keep hidden.
That's why it's important to know several techniques for keeping those lines at bay.
How to Get Rid of Lines Under Eyes
There's no one-size-fits-all solution for getting rid of lines under eyes. The same holds true for puffy eyes and under eye bags. 
What works for someone else may not work for you. Fortunately, there are several steps you can try to see if they work for your skin type. 
10. Moisturize Your Under-Eye Area With Eye Cream
A lack of moisture can make the lines under your eyes more pronounced. You should incorporate a moisturizer into your skincare regimen that contains ingredients that help promote new cell growth and circulation.
These ingredients include hyaluronic acid, peptides, and retinol, which is a derivative of Vitamin A. You may also consider a serum or cooling gel, which have been proven to fight fine lines. 
9. Exfoliate Under the Eyes
One way to keep fine lines at bay is to promote new cell growth. This is where exfoliation comes into play. Use products designed to exfoliate and massage into the area underneath your eyes. 
8. Consider Using Retinol
Retinol helps decrease wrinkles and fine lines by neutralizing free radicals. These are components that damage collagen, thereby reducing the skin's oxidative stress levels. 
7. Use Oil to Seal Hydration
Certain oils can also keep your skin well-hydrated. Do this by applying a rich cream and then sealing it to the skin via an oil.
The oil will stop any water from evaporating, thereby locking in moisture. Plenty of oils will do the trick, but the best ones to use are sunflower, marula, and argan. 
6. Use a Face Mask
Face masks are designed to balance, nourish, and restore the skin. It tackles everything from wrinkles to dark circles under the eyes. 
You have your choice of cream or sheet masks. Cream masks hydrate the skin's superficial layers while sheet masks provide serum-infused fibers for deeper penetration. 
5. Avoid Sun Exposure
UV rays can damage the skin, leading to wrinkles. You should always limit the amount of time you're going to be out in the sun.
If you can't help but be in the sun, apply sunscreen regularly, making sure you get it underneath your eyes. Wearing a hat will also keep the sun out of your eyes. 
4. Talk to Your Dermatologist
If all else fails, you can consult with your local dermatologist. They may be able to recommend a more intense treatment to get your lines under control. 
Additionally, dermatologists can prescribe other treatments you may not be able to get over the counter. 
3. Try Microneedling
You should only go through microneedling under the supervision of a professional. These needles penetrate beneficial ingredients into the skin to encourage collagen production.
As a result, it helps plump, tighten, and retexturize the skin, limiting any visible signs of under-eye lines. 
2. Try Botox
Botox is another treatment you can receive from your dermatologist. These fillers pause muscle movements that can lead to fine lines over time. 
You may also want to ask about hyaluronic acid fillers. These can further smooth your skin for a youthful complexion. 
1. Stay Away From Alcohol and Smoking
Both alcohol and smoking have been linked to premature aging on the skin. Both lead to inflammation and dehydration, which aren't good for your skin's collagen production.
This is particularly true of smoking. It's a carcinogen, which damages every cell in the body, including skin cells. 
Prevent Lines Under Eyes Today
There are many skin treatments you can get started on today. Don't let lines under your eyes make you self-conscious about your appearance when so many solutions are readily available. 
References:
Hays, J. Taylor MD. "Is it true that smoking causes wrinkles?" Mayo Clinic, 19 Nov. 2020. https://www.mayoclinic.org/healthy-lifestyle/quit-smoking/expert-answers/smoking/faq-20058153