Does Working Out Cause Acne? Tips to Prevent Breakouts From Workouts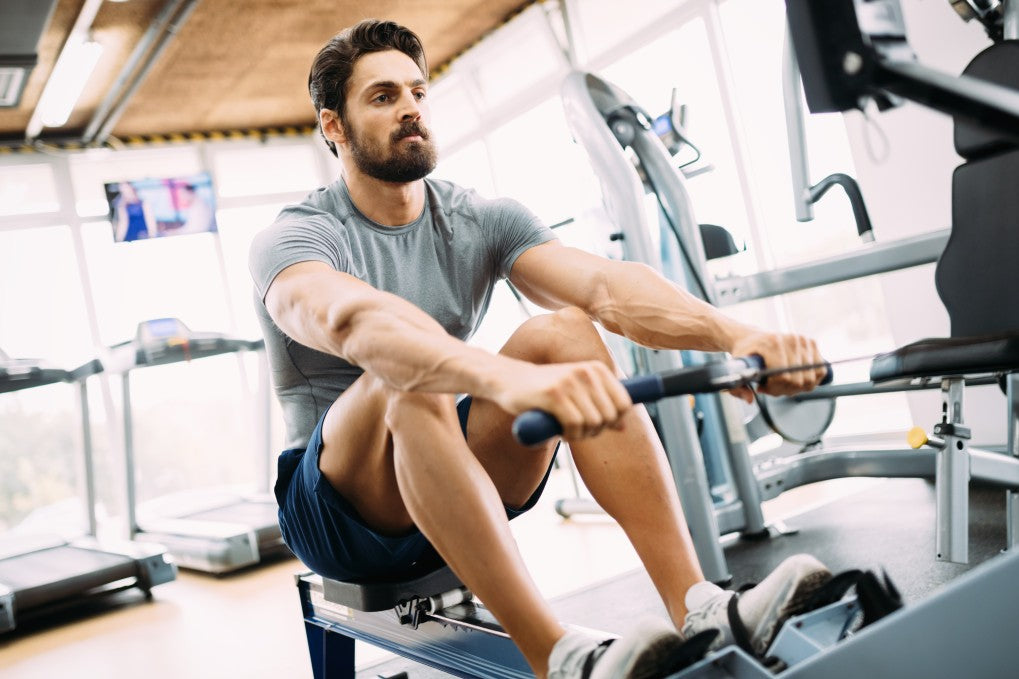 Hitting the gym for your New Year's resolution is one of the best things that you can do for your body and mind. However, there's a chance that working out can cause breakouts.
While working out has a variety of benefits including increased blood flow, lower blood pressure, and controlled weight, it doesn't do so much for your skin. For one, things that help you build muscle such as whey protein have been known to cause inflammation if not used properly.
So, today, we're going to see whether or not working out can cause acne and some tips you can use to help your skin look healthy as you build up your body. 
Exercise and Acne: Can Working Out Cause Breakouts?
Working out can cause acne because the exercises you do can cause excessive sweating. Excessive sweating has been linked to breakouts because the sweat creates an environment for bacterial growth.
This, in turn, is what causes acne to form since it can clog up pores and irritate the skin. Luckily, there are ways to prevent breakouts while you work out. 
How to Prevent Acne Caused By Workouts
Preventing acne from workouts isn't as simple as washing your face after you workout. It's a multi-level process starting from before the workout itself to the rest stage after you're done for the day.
Before Your Workout
Before your workout, there are four main things that you should do. First, you should remove any concealer or other makeup that you might be wearing. If you wear something like a concealer while working out, the products will seep into your skin and clog your pores.
Secondly, you should wear clean workout clothes. Old clothing has bacteria and dead skin cells which can infiltrate the skin and clog pores. Make sure the clothes you're wearing have been properly washed and dried before heading to the gym.
We also recommend wearing loose-fitting clothing to prevent serious bacteria growth while you workout. 
Thirdly, if you're going to workout outside, you should always apply some type of sunscreen before doing so. The sun can easily dry out your skin which will cause your body to produce more oil.
More oil will then clog pores and cause breakouts. For sunscreen, we recommend going with a product that has the following traits:
SPF 30+

Protects from both UVA and UVB rays

Non-comedogenic (also known as oil-free, so it won't clog pores)

Water resistance
Lastly, if you have long hair, you should make sure to pull it up. During your workout, there's a good chance you're going to be moving around quite a bit. As such, your hair can hit your face constantly.
This will cause the oils from your hair to be transferred to your skin and could potentially cause a breakout.
During Your Workout
During your workout, you should do the following:
Use a clean towel to consistently rub off sweat
Avoid sharing protective gym equipment like helmets, shoulder pads, and gloves
Wipe down equipment before you use it
Using a towel to clean off sweat will make sure none of the sweat enters your pores. However, you should make sure to pat your skin with the towel. Don't rub it since rubbing will cause irritation and can increase skin inflammation.
You should also avoid sharing protective equipment like shoulder pads and helmets. These pieces of equipment have bacteria and oil that can infiltrate your skin and cause a breakout.
Finally, before you start using a piece of equipment, make sure to wipe it down before using it. Like shoulder pads and helmets, these have bacteria and dead skin that can cause acne. 
After Your Workout
After your workout, you should do the following:
Shower immediately
Use an oil-free, mild cleanser
If you can, you should shower immediately to lower the chances that oil and bacteria attach to your skin. While you're showering, you should also use an oil-free mild cleanser to help deep-clean your pores. 
When washing your skin, make sure to be very gentle. Apply cleanser to your fingertips and gently rub your skin in a circular motion. Also, it's important to make sure that you're only using warm water and not hot water.
Hot water can irritate the skin as well as excessive rubbing when applying the cleanser. By doing this after your workouts, you're minimizing that your skin will breakout due to your workout.