Does Vaping Cause Acne? Side Effects on Skin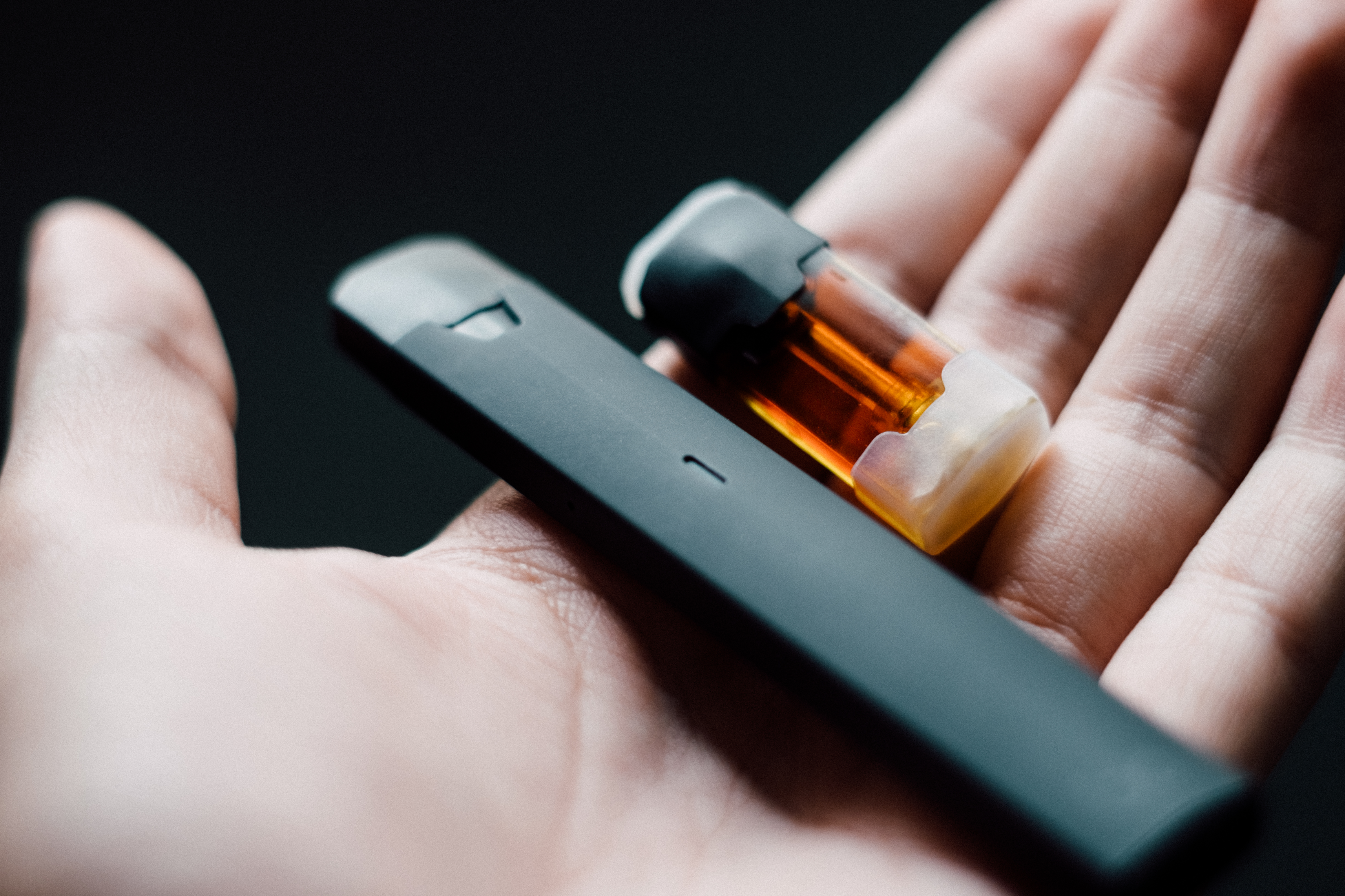 While vaping is typically heralded as a safer alternative to smoking traditional cigarettes, it can still negatively impact your body.
Vaping still contains nicotine, and research shows vaping raises your blood pressure and increases the risk of having a heart attack.
But there's one area where vaping may impact you that most people don't consider: your skin. There has been speculation that there is a link between vaping and worsened acne.
At Stryx, we believe in helping our readers maintain healthy and clean skin. That's why we're here to debunk any questions you might have about vaping and acne. Let's get started! 
Vaping and Acne 
Credit: NPR
For most doctors, getting people to quit vaping shouldn't really necessitate bringing up the skin. The chemicals in vape pens severely impact your lungs and heart. However, it's hard to convince people to stop something when they can't actually see how it's affecting their bodies. This is why it's critical to take a look at how excessively vaping can make a person's acne more pronounced. 
One study published in the Journal of the American Academy of Dermatology reviewed all skin conditions that can be impacted through the use of e-cigarettes. Researchers discovered an increase in the prevalence of users developing contact dermatitis. There's also a risk users could suffer extreme burns. 
Several news stories have popped up over the years of people suffering horrible burns when their vape pens suddenly exploded. This can cause permanent damage to an individual's skin: one that may require skin grafts to recover from. 
But what about acne? While less research is out there concerning vaping's connection with acne, there does appear to be ample anecdotal evidence to suggest many people develop acne after picking up vaping. 
Is There Evidence that Vaping Causes Acne?
Credit: John Hopkins Medicine
Does vaping cause acne? While some people report experiencing more extreme acne after picking up vaping, many people report just the opposite. 
One reason people may experience lower levels of acne is that they use vaping as an alternative to smoking regular cigarettes. Vape pens are often marketed as a safer alternative to cigarettes, and that's true to an extent. While cigarettes contain over 7,000 chemicals you inhale, e-cigarettes heat up nicotine, flavoring, and various other chemicals to create an aerosol you then inhale. 
While it's technically safer, it still poses a risk. Additionally, more research is necessary to determine the full range of risks posed with vaping. 
However, since some people switch from cigarettes to vape pens, they report experiencing reduced acne. This could be a result of the person not being as exposed to tobacco and a litany of other chemicals. These people also report reduced instances of discoloration and scarring. 
But that doesn't mean vaping can cure your acne. In fact, plenty of people out there report an increased presence of acne. Some vapers have seen an increase in flare-ups after they started vaping with some people even noticing acne for the first time. These outbreaks are most likely to occur around the chin and mouth. One theory suggests this increase in acne could be a result of vapers touching that area of their face more often, so the acne is a result of picking up oils and debris from the hands. 
So does vaping cause acne, or is it merely a result of touching your face? Insufficient research exists at the moment to draw any kind of link, but it's important to be cautious no matter what. 
Vaping Side Effects
There are numerous ways in which vaping is bad for your health. While you should watch out for skin problems, you also need to keep an eye on other facets of your health. In low doses, the nicotine in e-cigarettes has been linked to:
Eye irritation

Abdominal pain

Vomiting

Nausea
In high doses, nicotine has resulted in high blood pressure, seizures, and tachycardia. Additionally, the National Academy of Sciences has found that vaping leads to DNA damage and cell dysfunction. Both of these result in the development of cancer. While more evidence is necessary to create a more definitive link between vaping and cancer, the building blocks are there for a solid argument. 
Vapers should also be wary of a condition known as "popcorn lung." This is an extremely rare respiratory issue that's become more common amongst vapers. The reason for this may lie in the fact e-cigarettes contain 2,3 pentanedione or diacetyl, both of which have been known to result in popcorn lung. When you vape, you're inhaling a ton of potentially harmful chemicals. Scientists are still learning much about vaping's impact on the body. Therefore, if you don't quit for your skin, then consider quitting for the impact it can have on the rest of your body. 
Does Vaping Age the Skin?
Acne isn't the only thing you have to worry about with vaping's relation to the skin. Vaping has been known to worsen dryness. E-cigarettes contain nicotine and many other chemicals that come into contact with your skin. Over time, it can lead to the skin becoming flaky and dry. People who already have naturally dry skin may notice it becoming itchier. 
The chemicals found in e-cigarettes have also been known to result in the breakdown of collagen. This is a substance found naturally in the skin that keeps it plump and firm. This is why you may notice people who have smoked cigarettes for years typically have lines around the lips. As such, it stands to reason that vaping expedites the aging process and can make you look years older than you actually are if you aren't careful. 
How You Can Help Your Skin
If you currently vape, then the best thing you can do for your skin is to quit. Talk with your doctor about options available to help you gradually stop vaping. Along with quitting vaping, you also want to apply sunscreen every time you go outside, get enough sleep at night, and apply a good moisturizer for your skin type every day. With this comprehensive approach, you can be confident in your skin's health for years to come.
Final Thoughts
Stryx's mission is to ensure that our customers' skin not only looks healthy and clean, but that it stays that way. Whether we're consuming alcohol, working out, or enjoying our favorite, we might have some speculations as to whether not that activity can affect our skin. 
So, if you have any questions, you can reach us down in the comments below or check out our other blog posts on whether or not things like creatine can cause acne.
References:
https://www.nap.edu/resource/24952/012318ecigaretteConclusionsbyEvidence.pdf
https://www.cancerresearchuk.org/about-cancer/causes-of-cancer/cancer-controversies/does-vaping-cause-popcorn-lung