Does Alcohol Cause Acne? Effects of Liquor on the Skin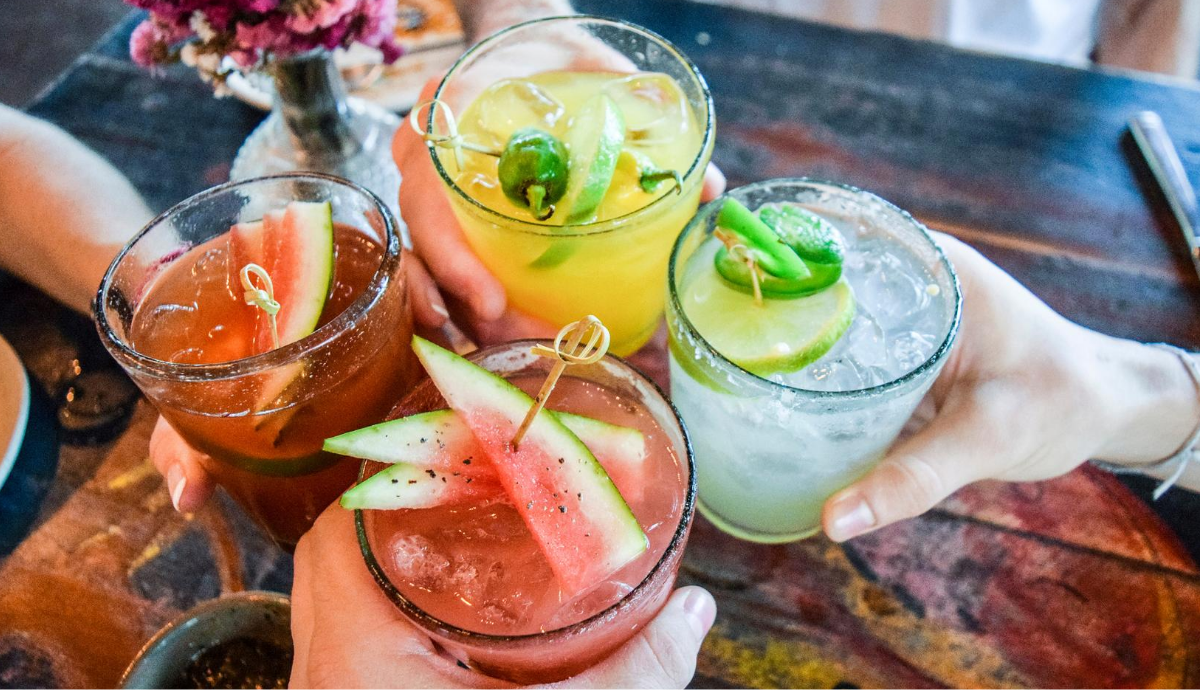 Alcohol: it's a drink that has incorporated itself into the lifestyles of millions of people around the world Whether it's wine, beer, or your choice of hard liquor, you'll find that alcohol can be associated with everything from a night out with friends to a calm and collected dinner with family. 
But can alcohol have its side effects? Here at Stryx, our goal is to help your skin look as healthy and refreshing as possible, which is why we're going to answer a commonly-asked question today: does alcohol cause acne? 
Alcohol and Acne: Is There a Connection?
Credit: NPR
There is no direct evidence that drinking alcohol can cause acne. However, alcohol may affect many parts of the body which play a part in how healthy your skin is. Therefore, while there is no certain connection between alcohol and acne, drinking alcohol in excessive amounts may indirectly contribute to an acne outbreak. 
How Alcohol May Indirectly Cause Acne
Credit: Unsplash
You may already know how alcohol physically affects your coordination. You feel sluggish, it's hard to stay balanced, and it's not as easy to control sudden impulses. But did you know that alcohol can also affect how hydrated you are, your hormone levels, and even inflammation? 
Dehydration
Staying hydrated is key for a healthy body. When you're hydrated, your body can easily eliminate dead skin cells and other toxic waste from your body. Your body is also able to balance natural oils and not overproduce or underproduce other key nutrients that go into maintaining healthy skin.
Alcohol is a diuretic, which means that it increases your body's urine function. This is because alcohol reduces the production of a hormone called vasopressin which tells your kidney to absorb water.
When vasopressin is reduced, the bladder fills up with fluid more often and pumps up your urine production. This flushes out any excess salt or liquid you might have. So unless you're alternating between tequila shots and bottles of water, alcohol's diuretic function will eventually leave and your skin dehydrated. 
When your skin is dry and in need of water, your body's oil glands begin to produce more oil in order to make up for the water loss. This excess oil can increase your risk of acne breakouts. So, alcohol can indirectly affect your skin due to its ability to dehydrate the body if you aren't alternating between water and alcohol. 
P.S., our recommendation is to drink water in between your normal alcohol regimen. This ensures that you never get too dehydrated and helps you control how much alcohol you consume. 
Changes in Hormone Level
Alcohol and hormonal levels often go hand-in-hand. Drinking alcohol has been known to affect testosterone levels, a hormone which can play a direct role in acne outbreaks. 
As you drink, your testosterone levels can go up, causing your body to start producing more androgens and stimulating your oil glands. Increased oil and sebum production can clog your pores which will then result in a breakout. 
Another indirect way in which alcohol may affect hormone levels is through the liver. It's a well-known fact that drinking too much alcohol damages the liver, an organ which plays a crucial role in regulating a number of hormones. 
Thus, drinking excessively can reduce liver functionality which would, in turn, cause a sharp change in hormonal levels. And as we've mentioned before, unbalanced hormone levels can play a direct role in acne production. 
We also recommend watching what you eat, since snacks like peanuts have been known to possess acne-producing chemicals and androgen-like substances. 
Inflammation
Acne is typically caused by inflammation when sebum and dead skin cells clog hair follicles, causing the skin to redden and swell. Sugar is one ingredient which can trigger the inflammatory process since sugar can cause a spike in insulin which will lead to an increase in oil production.
Alcohol tends to have a high level of sugar within their drinks and this is further exacerbated if you're consuming a mixed drink like a margarita or mojito. Thus, consuming a large amount of alcohol can increase blood sugar levels, spiking insulin levels and leading to an inflammatory breakout. 
How Does Alcohol Affect Your Immune System?
Credit: Fortifind
When you drink heavily, you can put your immune system at risk. Research shows that drinking can cause your immune system to need to work harder in order to protect you against damaging bacteria. 
Use the bacteria Propionibacterium acnes (P. acnes) as an example. This type of bacteria is linked to cysts and pustules. Your immune system plays a part in fighting off P. acnes. However, it may be harder for your immune system to fight off this bacteria when exposed to alcohol, thus leading to more breakouts of cysts and pustules. 
While researchers have not yet established a direct correlation between alcohol and P. acnes, the relationship is definitely worth considering. 
Furthermore, when your immune system has to work harder to fight off bacteria and diseases, your immune system might go into overdrive and this isn't a good thing. Research suggests that an overactive immune system can make acne even worse as an immune system in overdrive will trigger inflammation. 
Now, does this mean that you should just not drink alcohol? Of course not! Most of these effects come from excessive drinking, which will almost always do more harm than good. Drinking alcohol can be an enjoyable pastime, but you need to do so responsibly so that you don't harm your liver or your skin. 
How You Can Help Your Skin 
Here at Stryx, we believe in helping our customers keep their skin fresh and healthy so we've compiled a list of ways that you can keep your skin clean and combat the negative effects that might come with drinking alcohol.
Use a Moisturizer
A lack of moisture will cause your skin to become dry, thus triggering the glands beneath the skin to start producing more sebum. As we've mentioned before, excess sebum can build up and cause inflammatory acne. This means that a lack of moisture in your skin can directly lead to a breakout. 
The simplest way you can deal with dry skin is by using a moisturizer. Moisturizers help keep your skin moisturized by retaining water in the stratum corneum which is the outermost layer of the skin.
Moreover, moisturizers also help protect against the environment, creating a thin sealant on your outer surface that keeps water from escaping and prevents outside materials from causing irritation. 
Do a Deep Clean
As we've mentioned before, acne can develop due to inflammation when dead skin cells, bacteria, and dirt get clogged in the pores. Deep cleaning your skin is the easiest way to deal with this issue. 
Simply by using a gel cleanser at the end of your day, you can thoroughly clean out each individual pore and leave your skin feeling refreshed and spotless. We recommend using gel cleansers to also help you get rid of makeup as leftover foundation and concealer can also lead to an outbreak.
If you're interested in trying out our own gel cleanser, you'll be pleased to know that our gel cleanser uses tea tree leaf oil, aloe, and Vitamin B to replenish your skin after every wash. 
Drink Responsibly
This is probably the easiest way to help your skin fight off bacteria, hormonal changes, and dehydration that can be caused by alcohol. These issues usually only occur if one drinks too much in one sitting. For instance, people usually only become dehydrated from alcohol if they're not balancing their beverage with water on the side.
When you drink responsibly, not only are you able to enjoy yourself in a controlled environment but you're also able to limit just how much of an effect alcohol will have on your skin. So, next time you're going out to the bar or having a get-together with friends, make sure to have fun but also make sure to drink within your limit. 
Final Thoughts
For some of us, alcohol is a beverage we like to consume in our pastime. For others, it might be vaping and for areas where it's legal, your occasional Joe might enjoy lighting up the blunt on the weekends. 
However, some of these activities might lead to an acne outbreak