How to Use Sea Salt Spray for Men | The Ultimate Guide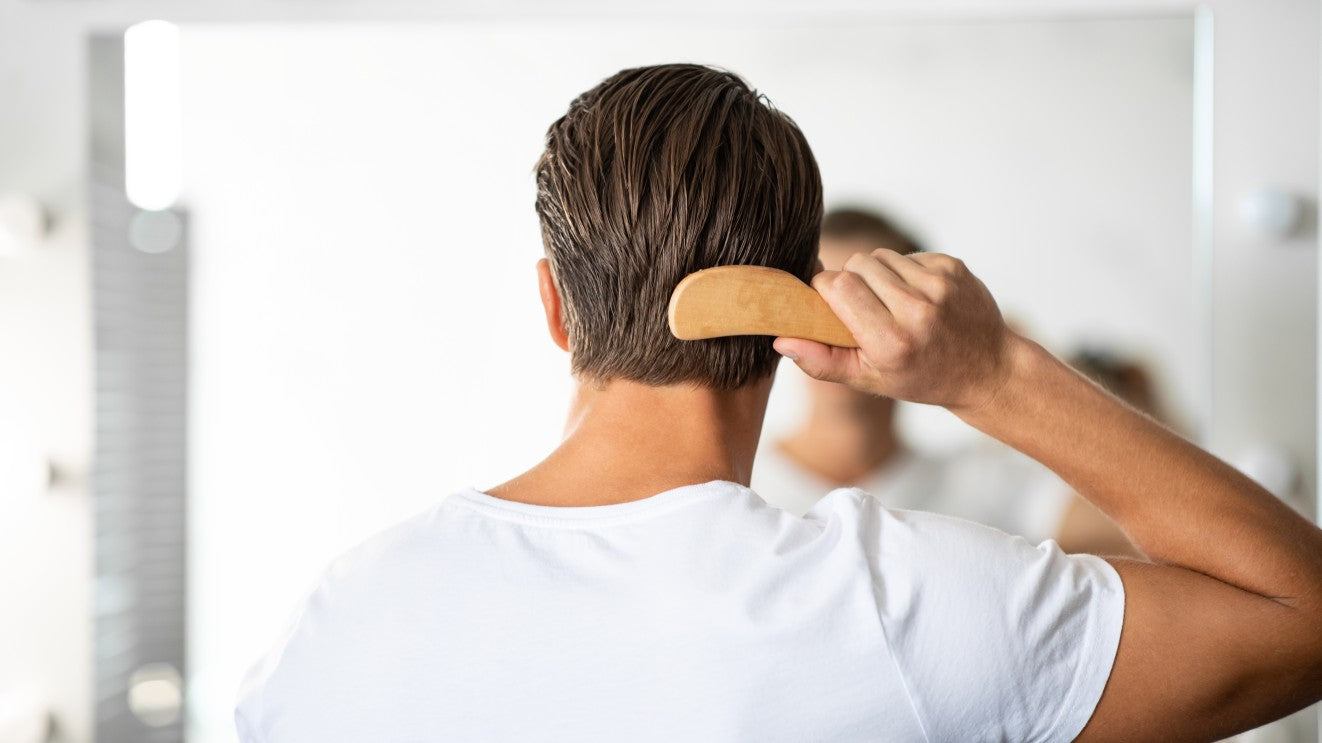 For a lot of men, proper hair care probably begins and ends with shampoo and conditioner. However, there's a whole world of products out there that can take your hair from 10 to 11. Introducing sea salt.
Sea salt is a great product. Unfortunately, not every man knows how to use sea salt properly. Today, we're going to show you everything you need to know about sea salt and how you can use it.
What is Sea Salt Spray?
Sea salt spray is a hair product that typically contains water, sea salt, and epsom salt. Depending on the brand, other ingredients can be thrown into the mix, like aloe vera, coconut oil, and essential oils.
The purpose is to replicate the look of hair that's spent a lot of time at the beach. It can make for effortless waves that look like you've enjoyed the sun, sand, and surf for a while. 
It's an ideal hair care product depending on your hair type and whether you'd like to add some extra flavor to your routine.
How Much Sea Salt Should I Use?
You don't need a ton of sea salt to notice a difference. One to two teaspoons of salt is really all you need, and that should amount to a few spritzes from your bottle.
Who Can Use Sea Salt?
Many different types of guys can benefit from sea salt, especially men with thinning hair. The salty mixture adds thickness and volume where you need it most, especially when you feel like styling your hair into a quiff.
Guys with curly hair can also benefit. You may already be used to some natural waves, but sea salt spray can enhance the action, really defining the natural curls and kinks you have going on.
Finally, men with medium to long hair can really take advantage. Longer hair is heavier than short hair, which means it becomes more noticeable when it turns flat and dull. As such, it may not be right for you if you've recently gotten a haircut.
How to Use Sea Salt for Men
Dampen Your Hair:

You should wash your hair first before applying sea salt spray. Then let it air dry. You want to apply the spray when your hair is damp but not soaking.
Shake the Spray Bottle:

Before you apply the spray, shake the bottle vigorously. You want to make sure you get sufficient salt in your spritzes.
Start Spraying:

From there, you want to spray across the top of your head. Focus on one section at a time, working from the roots and moving your way outward.
If it's your first time using the spray, you may want to start with a little at first. That way you know how much you really need before applying a ton.
Style:

Once it's applied, you can style it however you see fit. You can twist, scrunch, or do whatever else will make you feel confident.
Apply a Texturizing Spray:

For some extra oomph, you may want to consider a texturizing spray. This helps keep your locks in prime condition so that it stays the way you want it to all day long.
Let Your Hair Air Dry:

Your hair may still feel wet, but you want to avoid the urge to dry it with a towel. This can lead to frizz and tangles that are hard to get out.
As an added bonus tip, you should use a leave-in conditioner prior to applying the spray. This will allow you to avoid a crispy, crunchy texture. Not including leave-in conditioner also leaves you more susceptible to dandruff.
Start Using Sea Salt Spray Today!
There are plenty of excellent sea salt sprays out there. The biggest difference comes down to any extra ingredients, so make sure to read the label before purchasing anything.
References:
March, Bridget. "How the heck to use salt spray successfully." Cosmopolitan, 2 Jul. 2017. https://www.cosmopolitan.com/uk/beauty-hair/hair/tips/a36942/how-to-use-salt-spray/
Sharkey, Lauren. "Sea Salt Sprays for Every Budget." Healthline, 16 Apr. 2020. https://www.healthline.com/health/sea-salt-spray-for-hair