Cleanser vs. Facewash | What's the Difference?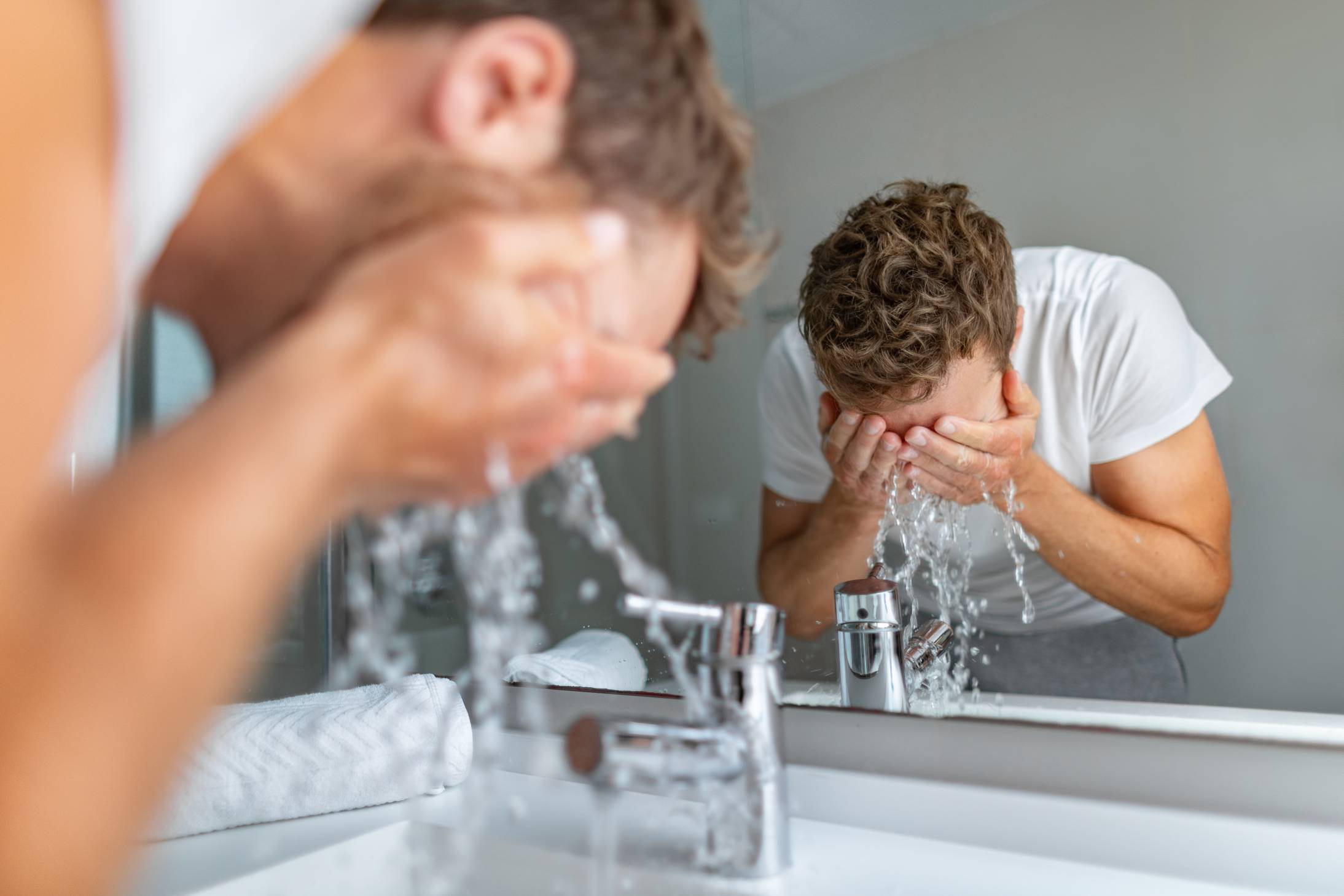 Trying to find the perfect product to combat acne can be stressful, especially when you have literally thousands of products to choose from, all promising different effects and end goals.
And sure, while you might know that washing your face is good for you and should be an integral part of your skincare regimen, you may be seeing the terms cleanser and facewash thrown around without any real idea what either of them to do, or if there's even any difference.
Should you use a cleanser or facewash? Both? Worry no more: the Stryx team is here to clue you in on all things cleansers vs. facewash!
Which is Better: Cleanser or Facewash? 
Credit: Balding Beards
Let's get one thing out of the way: neither product is "better" per se than the other; each has its own benefits, drawbacks, and features. For example, some cleansers may not require rinsing, whereas facewashes do. Facewashes are often foamy, while many cleansers may not be. However, neither is objectively better than the other!
Interested in learning more about how you can help your skin look its best? Sign up for our newsletter today where we cover the best skincare routines. Oh, and you can also get 10% off your first Stryx order!
Can You Use a Cleanser and a Facewash? 
Credit: Insider
If neither is better, does it make sense to use both a cleanser and a facewash? You can! Both variants will have detergents (known as surfactants) to wash away the trapped dirt when you wash your face thoroughly. Since a facewash generally removes dirt and other debris more deeply than a cleanser, you might want to use the facewash at night or after a workout, and start your day off with a light cleanser. Alternatively, depending on your skin, you may choose to stick to just one. Let's take a look at what benefits each variant offers!
What's the Difference Between Cleanser and Facewash? 
While there are many subtle differences that differentiate a true cleanser from a facewash, we've compiled a list of the top 4 differences between the two. With this handy guide, we're confident that you'll be able to make an informed decision. 
Cleansers Can Be Used on a Daily Basis
Skin cleansers are great for moisturizing your skin, in addition to removing the dirt and other (makeup) residue you might have on your skin. This makes it a great option to use on a daily basis, as you won't have to worry about your skin breaking out. 
Furthermore, thanks to the deep clean that cleansers provide, cleansers can help fight off pimples and zits!
Want to learn the perfect way to cover up a pimple? We wrote an article on that!
Facewashes Can Be a Substitute for Soap
Most facewashes top ingredients will contain sodium laureth sulfate, which is perhaps the most popular foaming agent. You can find it in most detergents, body washes, and shampoos--meaning that you can easily substitute your facewash for soap in a pinch as it'll foam up just as well! 
Facewashes Deal With Oily Skin Well
When it comes to oily or acne-prone skin, a facewash is one of the best ways to go. According to medical aesthetician Kim Chang, it's the foam that helps with breaking up the dirt and oil on your face causing acne, making a facewash an absolute essential to help reduce or minimize your breakouts! Conversely, if you have very dry skin, excessive use of a facewash that lathers or foams up may actually cause more irritation.
Cleansers Are Proven to Be Gentler Than Facewash
As such, skin cleansers are generally much gentler and hydrating for your skin than facewashes, especially if you have very dry skin. While you may benefit from occasionally using a facewash, a skin or gel cleanser will tend to be easier and more hydrating on your skin, all while stripping away all the dirt and oil for a clean complexion! 
How to Use Cleanser
To use a cleanser, such as our Gel Cleanser with aloe vera, start with lukewarm water (never hot!), and rub a dollop of the cleanser gently into your skin, as too much pressure can strip your skin's natural oil and throw its natural pH off-balance. Some cleansers may not require rinsing, so you may just need to wipe your face off with a towel. 
How to Use Facewash
Rather use a facewash? Use lukewarm water, squirt some of the facewash into your hand, and spread it around your face. Avoid over cleansing to strip your skin's natural oils, but do a thorough job. Afterwards, rinse your skin thoroughly and pat dry.
As you can see, there are a few differences when it comes to using a facewash and a cleanser. However, both provide great benefits for your skin!
Final Thoughts
Cleansers versus facewash...which is better? As we've mentioned before, there's no "better product". Both cleansers and facewashes have their benefits. For instance, facewashes deal with oily skin better and can be a substitute for soap while cleansers are proven to be a gentler solution for dry skin.
At the end of the day, no matter which skincare product you choose, you'll find that if applied properly, both cleansers and facewashes will be great for your skin in the long run!