Should I Shave My Beard? Grooming for Men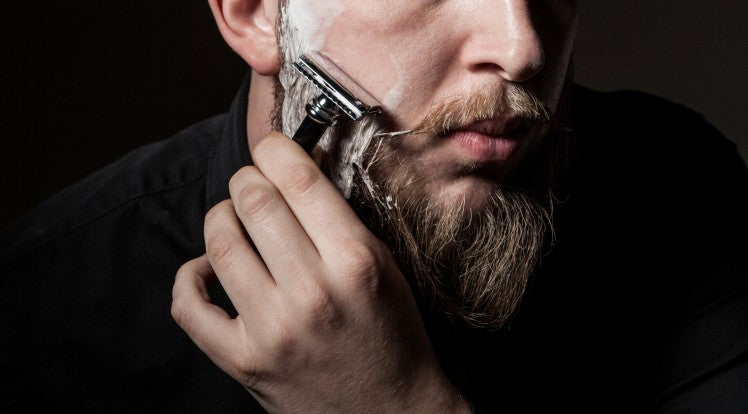 It's an age-old question. Should you or should you not shave your beard.
It takes months to grow but minutes to shave away. So if you're on the fence about ripping away your whiskers, keep these points in mind.
5 Reasons You Should Shave Your Beard
Beards are great if you're about to enter a lumberjack competition. However, the following instances may be reason enough to reacquaint yourself with your old razor (just watch out for razor burn)!
1. You Have a Job Interview Coming Up
There are exceptions of course. If you have a beard for religious purposes or are applying for a job that doesn't have such rigid dress codes, then you may be able to get by with facial hair.
In a lot of cases, you want to be clean-shaven before a big meeting. If you're unsure about a company's policies, try to find photos of the workplace online to see what other men look like.
2. You're Going to Court
Again, there are exceptions. But if you're going to court, you want to look presentable to a judge. 
You want to look like a hard-working, productive member of society, especially to a jury. In general, it's best to shave.
3. It Makes You Look Older Than You Like
Beards make you look distinguished. That can be a good thing or a bad thing depending on the look you want. 
In general, a beard can make you look years older than you actually are. If you want to stay looking young, then get that baby face back. 
4. Your Beard is Hard to Maintain
Beards require a lot of time and attention if you don't want to look like Hagrid from the "Harry Potter" movies. An ideal regimen consists of beard oil and proper brushing. 
If you're looking for a product that can help you tame your beard, be sure to check out Stryx's beard and brow comb. It's naturally formulated to hold your beard in place throughout the day and works on all hair types. 
This needs to be done every day. If you don't think you can handle that, then a beard may not be right for you.
5. You Can Only Grow a Patchy Beard
As a rule of thumb, it's better to have no beard than a patchy beard. You can try dying it for a fuller look, but if nothing seems to enhance your facial hair, then it may be best to go for a shave.
5 Reasons You Shouldn't Shave Your Beard
Then again, there may come a time when you're contemplating whether to keep your beard. It's a moment of weakness, but in these cases, you may want to consider keeping it. 
1. Your Beard Makes You Look Older
Perhaps you want a more sophisticated look. Perhaps you're trying to attract women who go for older men. In that case, you should consider hanging onto your Vandyke.
2. It Took Your Beard a Long Time to Grow Out
Most men need two to four months to grow a full beard. It'll continue to grow from there, but for the most part, a few months is what most men want.
In the event you decide to shave, it'll take a while until it gets back to that nice, full length. Think long and hard if that's what you really want.
3. Beard Can Keep Your Face Warm
Beards are fashionable any time of year. But they really help out in a pinch during the winter. 
Think of it like a scarf you perpetually keep around your chin and neck. It keeps you warm, so you can go out for a night on the town without as much worry.
4. Beard Protect Your Skin
Not only is a beard like a scarf; it's also like sunscreen. 
It serves as a natural repellant for UV light, meaning there's a greatly reduced chance of ending up with sunburn, at least on the parts of your face covered by facial hair.
5. It Makes You More Attractive
Some say that the beard makes the man. Some people just look right with a beard, so if you think you look good, then by all means, keep it.
Should You Shave Your Beard? 
Ultimately, it's entirely up to you what to do with your face. When a beard's part of your natural look, you can get away with it in most instances.
However, if you just haven't shaved in a while, then you may want to shave it if you have an important event coming up. When in doubt, ask your wife. She'll tell you what to do.
References:
Burney, Adele. "Do I Need to Shave My Beard Before an Interview?" Chron, 29 Jun. 2018. https://work.chron.com/describing-appearance-interview-18414.html
Hurly, Adam. "How To Fix a Patchy Beard." GQ, 21 Mar. 2019. https://www.gq.com/story/how-to-fix-your-patchy-beard
Roland, James. "How to Grow a Beard (and How Long to Wait)." Healthline, 28 Oct. 2020. https://www.healthline.com/health/how-to-grow-a-beard