What is pH Balance and Why Men Should Care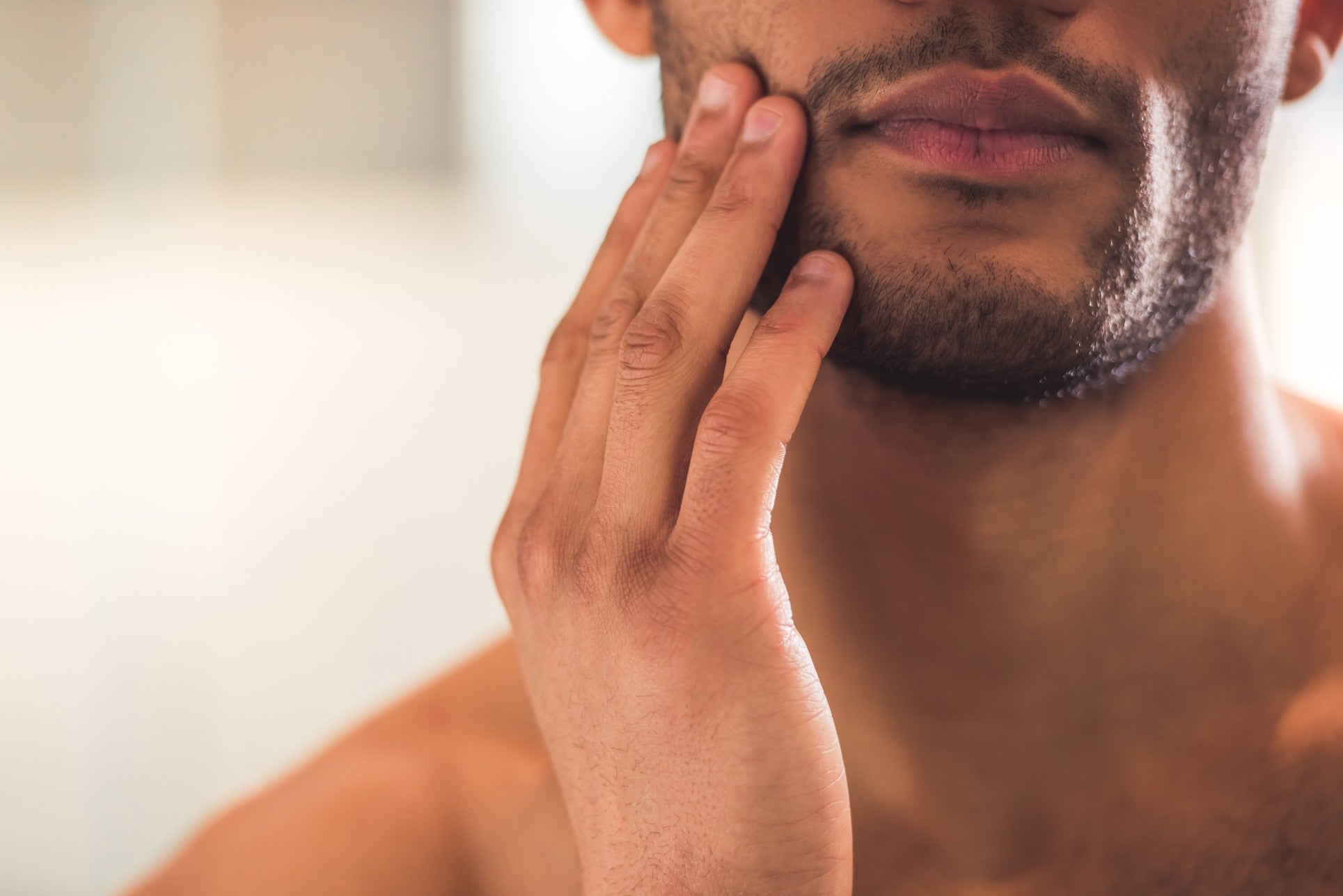 The last time you might have heard of pH balance is in a junior high science class. But there are good reasons why you should become familiar with the concept when it comes to good skin health.
What is pH Balance and What Does it Mean?
"pH" stands for "potential hydrogen," and it's meant to describe how acidic or alkaline a substance is. It's measured on a scale from 1 to 14 with 7 being neutral. The lower the number, the more acidic the substance. Higher numbers mean a substance has more alkalinity.
Do Men Have pH Balances?
Every part of your body has an optimum pH balance, but due to a litany of forces, that balance can be thrown out of whack. That's why it's critical to pay attention to your skin's health so that you can take action when necessary.
Why Men's pH Balance is Important
Men's pH balance is essential for having the clearest skin possible. Not every skin issue is a pH matter, but if you can get your skin in the optimal range, which is between 5 and 5.5, you'll have less to worry about.
Effects of pH Imbalance Men
When the skin's pH balance falls below 5, the skin is too acidic. That greatly increases your chances of dealing with acne, excessive oiliness, and redness.
On the other hand, having too high of a pH balance makes the skin alkaline. This dries out the skin, leaving you more vulnerable to wrinkles and the other signs of aging.
How to Balance Skin pH Levels
You can likely tell on your own whether your skin is too oily or too dry. However, if you want an exact measurement, you can talk to your dermatologist about using a pH meter to get a precise reading. 
In the meantime, there are some steps you can take on your own to help even out the scales.
1. Stop Using Harsh Ingredients On Your Skin
You should have a high-quality cleanser you use every day. Ideally, this facewash won't contain any harsh ingredients that do more harm than good for your skin. A list of ingredients it's best to generally avoid includes:
Fragrances

Parabens

Sodium lauryl sulfate (SLS)

Synthetic antioxidants
These materials tend to have incredibly high pH levels, so they'll throw off your natural water-to-oil ratio.
2. Use a Toner After a Cleanser
If you're unsatisfied with the way your skin looks, it may be time to incorporate a natural toner into your skincare routine. Toners have the natural ability to adjust your skin's pH balance after cleansing. 
First and foremost, you want to avoid toners that contain alcohol. The substance kills bacteria, but it ultimately dries out the skin, which puts you at greater risk of flakiness, irritation, and redness.
3. Implement a Proper Skincare Routine
Whatever your skincare regimen consists of, you should include moisturizer in some way. It keeps your pores adequately hydrated, which is great for naturally repairing the skin.
As humans age, our skin produces less moisture on its own. This is due to natural oils, elastin, and collagen breaking down. Therefore, it's critical to include products in your skincare routine that replaces those substances.
For ideal results, your skincare regimen should contain a hydrating facial oil, an illuminating moisturizer, and a serum containing hyaluronic acid. All of those put together will help repair the skin barrier to give you a more youthful aesthetic.
4. Use Natural Ingredients
In the event standard beauty products aren't enough, you should consider incorporating some natural ingredients into your routine. The following are great for giving your skin the boost it needs to look its best.
AHA & BHA exfoliants

Aloe vera

Antioxidants

Diluted apple cider vinegar

Vitamin C
And above all else, wear sunscreen when going outside. It will help stabilize your skin's pH level and avoid any adverse effects from the sun.
References:
Mukherjee, Tiarra. "What Is Skin pH? How to Tell if Yours Is Healthy, and Why It Matters." Everyday Health, 23 May 2019. https://www.everydayhealth.com/skin-beauty/skin-ph-yours-healthy-why-it-matters-how-tell/
Cherney, Kristeen. "About Skin pH and Why It Matters." Healthline, 19 Mar. 2019. https://www.healthline.com/health/whats-so-important-about-skin-ph