10 Tips on How to Get Clear Skin For Men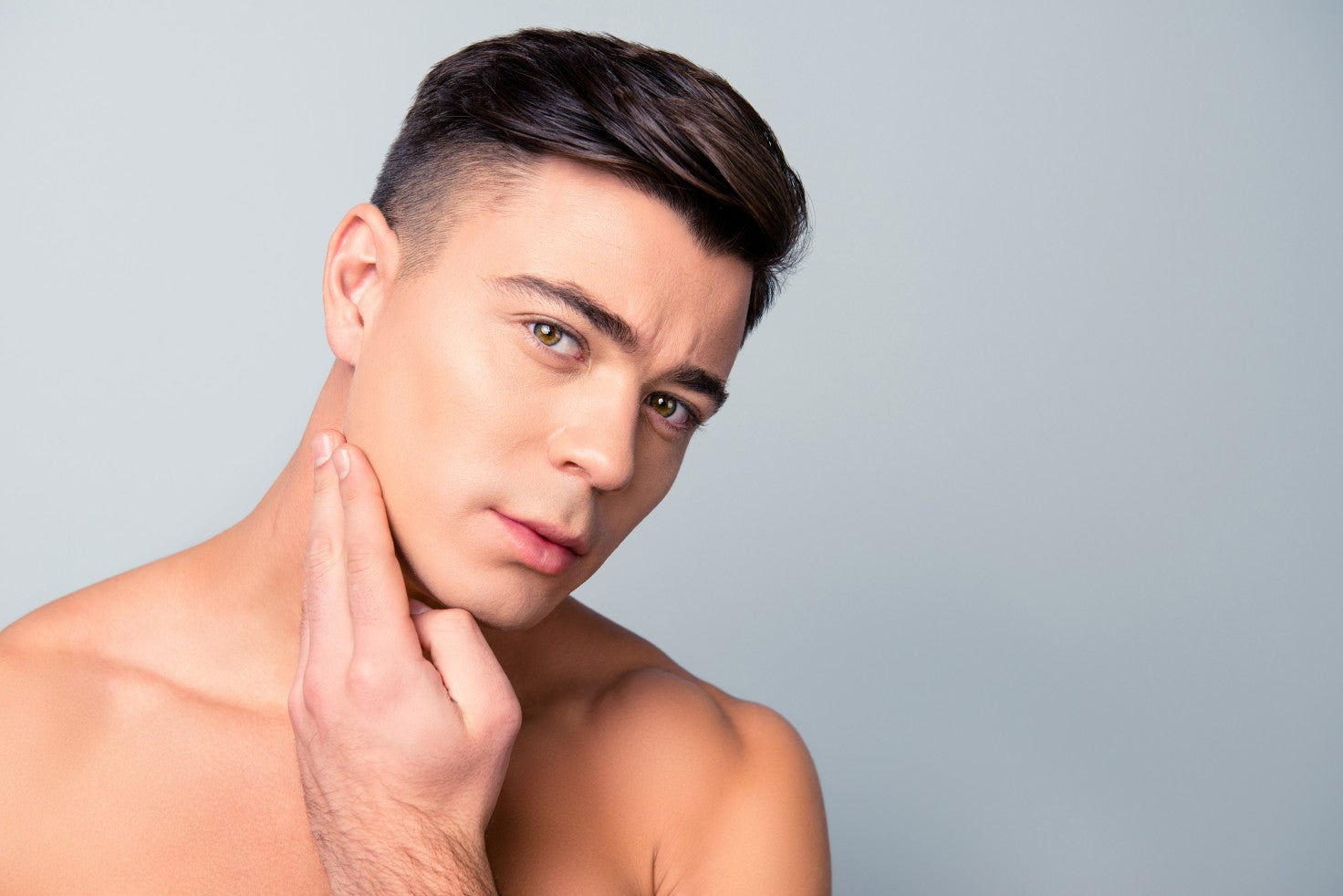 Every man needs a good skincare routine. Whether you suffer from pimples or dark spots, some simple steps performed every day can work miracles.
How to Get Clearer Skin for Men
Every man's skin is different. Some actions may work better for you but not as well on others. Give as many of these a try as you can. You may be surprised what ends up working.
1. Cleanse Your Skin
Your skin accumulates all kinds of grime and debris throughout the day. Dirt, bacteria, and oils build up, and you need to wash your face every day. 
2. Use a Moisturizer
Your skin needs moisture to look its best. When it starts looking and feeling too dry, you want to apply moisturizer once or twice daily.
Another good way to hydrate your skin is to drink plenty of water. Eight ounces tends to be the recommended amount, but you should merely drink whenever you feel thirsty.
3. Exfoliate Twice a Week
Exfoliation is essential for removing dead skin cells from your skin. A mild scrubber really helps with getting rid of anything on the surface of your skin that shouldn't be there. You don't want to do this more than twice weekly because you could end up taking away too much.
4. Manage Your Shaving Technique
No matter how often you shave, you want to employ proper technique. You should wet your skin and apply shaving cream to improve friction. You want to shave in the direction the hair grows. 
Also, make sure you wipe your razor after each swipe. You don't want to risk getting an ingrown hair on your face.
5. Stay Hydrated and Drink Water Daily
Moisturizer isn't the only way to keep your skin hydrated. You should drink an ample amount every single day.
If you have trouble drinking water regularly, fill up a bottle at the beginning of the day and take sips regularly. Slow and steady wins the race so don't feel like you need to drink it all at once.
6. Use Sunscreen Wherever You Go Outside
UV rays from the sun can permanently damage your skin. Excessive sunlight exposure can even result in skin cancer.
Even if you'll only be outside for 15 minutes, you want to apply sunscreen. It doesn't take long for damage to settle in, and for extra protection, consider wearing a hat and long-sleeve clothing.
7. Avoid Touching Your Skin Too Much
Your hands contain dirt and oil. Therefore, you should avoid touching your face too often. It's especially important to avoid picking at any pimples. As unsightly as a zit may be, it's better to let it go through its course than pop it.
8. Incorporate a Healthy Diet
Sugar and grease can result in an unhealthy complexion. You should make sure you're getting plenty of fruits and vegetables, too. Not only do they contain vital nutrients, but they're also filled with water, helping you to get hydrated. 
And watch your intake of substances potentially linked to acne growth, like creatine.
9. Wash Your Face Twice a Day
Even if you only use water and a basic cleanser, that may be all you need. It's generally recommended to wash your face up to twice daily. Any more than that could dry out your pores.
10. Improve Your Sleeping Schedule
To keep your skin looking tight and fresh, you want to make sure you get between seven and eight hours of sleep every night. It's the ideal way to prevent bags from forming under your eyes.
For extra benefits, you should make sure your pillowcase is clean. Debris accumulates on your pillowcase without you even knowing, and it can make you wake up with less-than-fresh pores.
References:
"Skin Care Tips for Men." American Academy of Dermatology Association. https://www.aad.org/public/everyday-care/skin-care-basics/care/skin-care-for-men