7 Accutane Alternatives for Treating Acne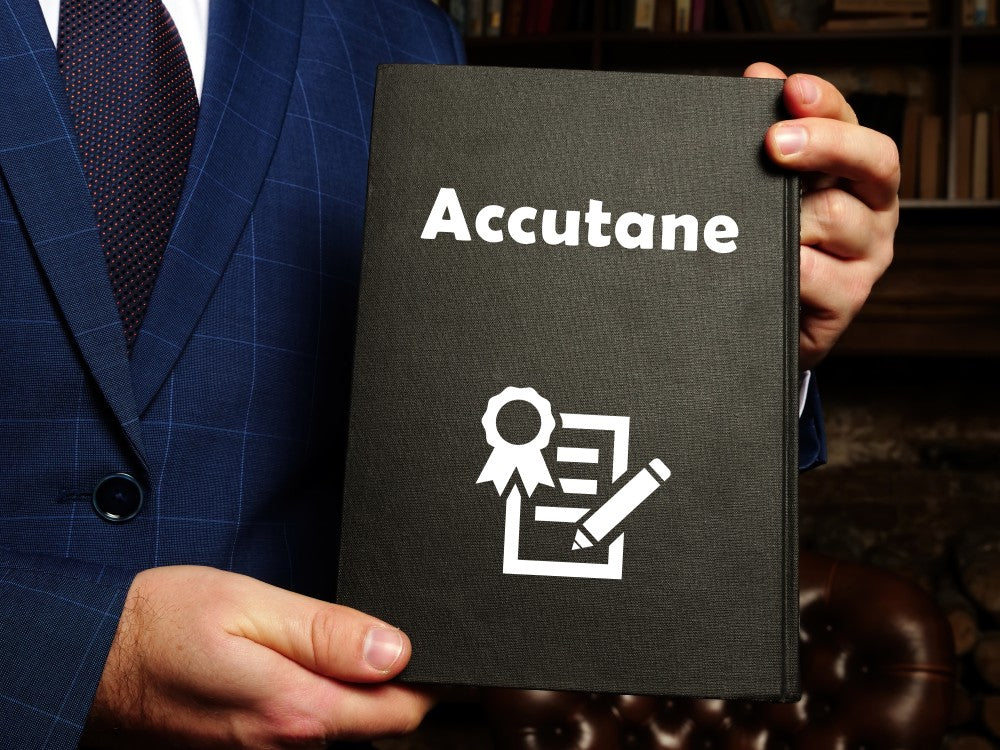 When nothing else works against acne, your dermatologist may recommend trying Accutane. It's a heavy-duty remedy designed to get your skin clear once again, but is it the only way forward when dealing with splotchy pores?
What is Accutane? 
Accutane is a potent medication designed to eliminate breakouts. It's recommended for individuals suffering from moderate to extreme pimples, including fungal acne.
It's a derivative of Vitamin A, meaning it's found naturally in your body. Millions of people have taken the drug to great effect, so doctors have been able to study its efficacy for quite some time now.
What Does Accutane Do?
Taking Accutane is comparable to giving your body a massive boost of Vitamin A. That works to clear the skin and eliminate bacteria that cause zits.
The majority of people who take Accutane end up seeing improved results in four to six months. Many people don't need to take additional medications when they're on Accutane, but it never hurts to incorporate a cleanser into your skincare routine, too. 
Is Accutane Safe? 
While it's perfectly safe to use Accutane, it does come with side effects you'll need to look out for. Some of the most common ones include:
Inflammation

Enhanced oil production

Extreme headaches

Dizziness

Nausea

Vomiting

Blurry vision

Seizures
Most significantly, Accutane increases the risk of having birth defects, which is why doctors won't prescribe it to pregnant women. 
7 Alternatives for Accutane
If you don't want to take Accutane for whatever reason, you have other options. 
7. Salicylic Acid
Many acne creams are out there, and it's paramount you use one consisting of salicylic acid to clear up your pores. It works as a natural exfoliator to remove debris from pores, and it doesn't come with as many side effects as Accutane.
6. Retinoids
Some retinoids, like isotretinoin, you take as a pill. Others are topical.
Retinoids regular skin cell growth to prevent dead skin cells from building up on your pores, leading to acne. Side effects may occur, but they'll dissipate once you stop taking the medication.
5. Benzoyl Peroxide
Benzoyl peroxide is recommended for mild to moderate acne. The substance works by killing acne-causing bacteria. Just make sure you don't get it on your clothes because it can stain.
4. Antibiotics
Antibiotics are great for clearing away bacteria from your skin's surface. When your dermatologist prescribes antibiotics, make sure you take all that you're prescribed or else you could wind up with antibiotic-resistant bacteria in the future.
3. Tea Tree Oil
Tea tree oil contains anti-fungal, anti-microbial, and anti-inflammatory properties. It kills bacteria, but you should dilute the substance first before applying directly to the skin.
2. Hormonal Drugs
Acne breakouts are sometimes caused by hormonal imbalances. Taking certain medications, such as birth control pills, can even you out to get your skin back on track.
1. Spironolactone
This is another hormonal drug to balance out your levels. It's often prescribed to treat heart failure and high blood pressure, but it can work for a pinch with acne, too.
Using a Skincare Routine to Treat Acne
The best way to deal with acne is to confront it head-on. Before it gets out of control, you should develop a skincare routine you can commit to every single day to prevent pimples from breaking out at all. 
Ideally, your regimen should consist of toner, moisturizer, and cleanser. But if you don't have any of that, you should at least splash some water on your face once or twice daily depending on the kind of oil buildup you wind up with. 
And you should always apply sunblock before going outside. Exposure to the sun can worsen acne symptoms.
However, some people have acne as a hereditary condition, and in those instances, you'll want to try all the over-the-counter products you can first before moving onto prescribed medication.
References:
"Accutane." AOCD. https://www.aocd.org/page/Accutane
Parker-PopeStaff, Tara. "Alternatives to Accutane: Parents Seek Less-Toxic Acne Treatments."
The Wall-Street Journal
, 30 Apr. 2002.
https://www.wsj.com/articles/SB102011675