Toner for Men | Why Every Guy Needs It & How to Apply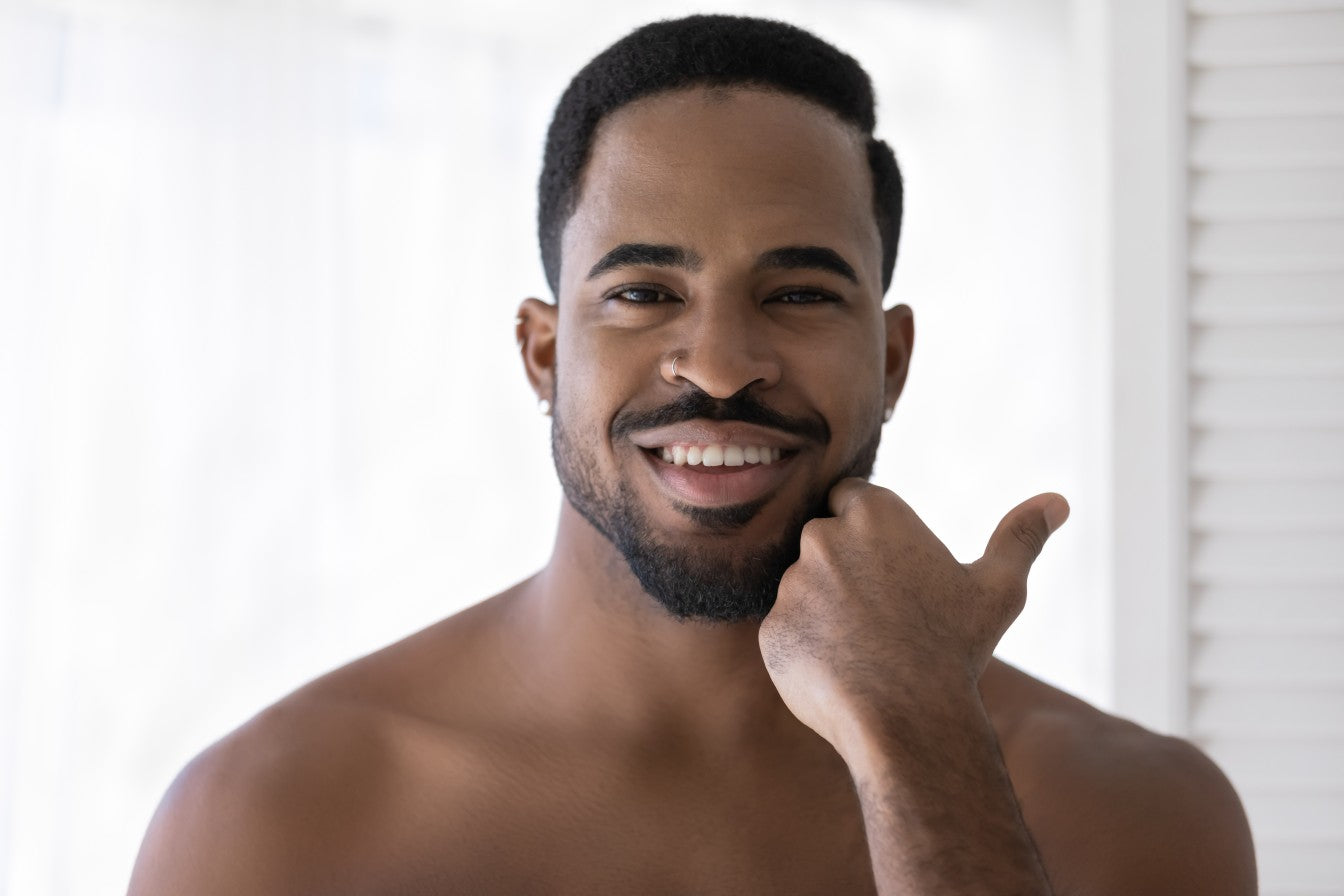 Every man should have a thorough skincare routine. It helps keep your skin looking bright and vibrant even into old age. 
This requires a knowledge of all the tools you need to always look your best. So while you shop for moisturizer and sunscreen, don't overlook the necessity of a high-quality toner.
What is Toner?
Toner is a fast-penetrating liquid that provides your skin with a quick boost of hydration. As a result, it removes dead skin cells and other debris from the surface of your skin.
The result of this is that your skin appears more plump and glowing. It's advantageous because it quickly and safely cleans your skin before you apply other products, such as moisturizer and makeup. 
Do I Need Toner?
Toning isn't necessarily essential for proper skin health. However, it can make for a worthwhile tool. It removes soap scum and other debris from your skin even if you've just washed so that your skin is primed to receive other essentials. 
Why Every Guy Needs Toner
At the end of the day, it's better to have toner so that you don't overlook a single aspect of skin health. It contains other ingredients you won't find in water to help deeply penetrate your pores, and once that's all cleared out, your skin can receive the benefits of moisturizers. 
What to Look For in a Toner for Men
When you go to the store to purchase toner, you'll find an array of options. They may all say they're the best, but you want to keep an eye on the ingredient list to truly know whether you're getting something worthwhile. 
Glycerin:

This is an odorless substance that functions as a moisturizing powerhouse. It attracts water to the skin, and it's incredibly effective at treating dry skin, particularly that caused by eczema.
Hyaluronic Acid:

This material is incredibly effective at preventing wrinkles by restoring hydration. It enhances the overall elasticity of your skin, binding water to your pores. 
Antioxidants:

Antioxidants are well-known for their ability to prevent signs of aging. They protect your skin's overall texture, providing a more uniform appearance in the process.
Ceramides:

Ceramides are particularly important if you have sensitive skin that can't handle other skincare products. When your skin lacks ceramides, it dries out, but you can provide a topical infusion to help reverse the effects.
Witch Hazel:

You need to be careful with witch hazel as a toner ingredient. On its own, it can be highly advantageous for subduing inflammation. However, it's often accompanied by alcohol and artificial fragrances, which can irritate sensitive skin.
How to Apply Toner 
The most common way of applying toner is to put a liberal amount on a cotton ball or pad. You want it to be wet but not soaked. 
You then start at the center of your face and gently move the pad outward. You just want to avoid the eye and lip area, but it should cover your facial skin.
Our Favorite Toners for Men
We've done some research, and here are some solid toner options for men.
Thayers Alcohol-Free Rose Petal Facial Toner:

This toner has everything you need for more resilient skin. There's witch hazel to balance oil levels and aloe to hydrate your pores.
Brickell Balancing Toner:

This all-natural solution comes with zingy peppermint to help you wake up in the morning.
Paula's Choice Enriched Calming Toner:

This product is great if you tend to suffer from red, irritated skin. Your skin receives nourishment while the toner removes impurities that could potentially cause some of the malfeasance. 
Get Your Toner Today
It may take a couple of tries to find a toner that works well for your skin. But once you find it, you'll want to use it every day to reap the benefits and have glowing skin.
References:
Abelman, Devon. "What Is Toner, Anyway? Our Guide to the Benefits of Toner in Your Skin-Care Routine." Allure, 2 Feb. 2020. https://www.allure.com/story/what-is-toner
Draelos, Zoe Diana MD. "Are facial toners necessary?" Dermatology Times, 14 Mar. 2018. https://www.dermatologytimes.com/view/are-facial-toners-necessary-0