Pomade vs. Gel | Which One Should You Use?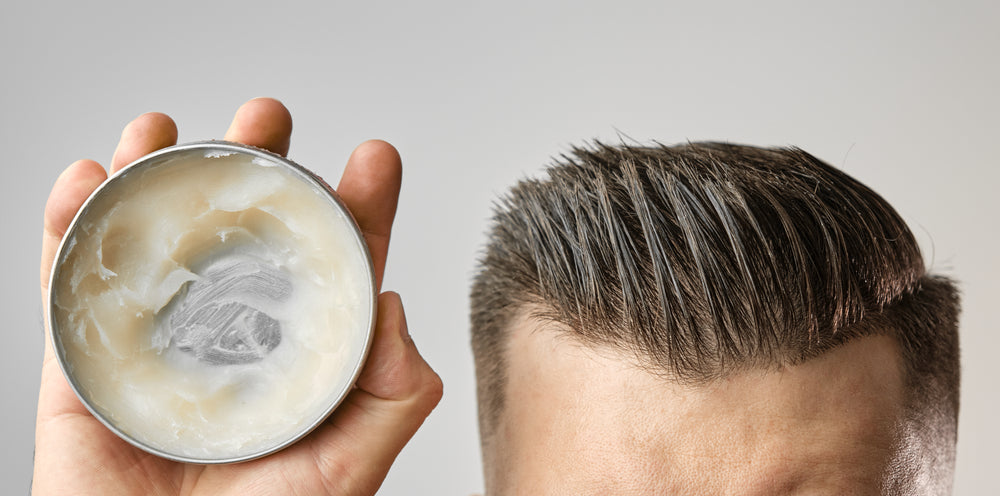 Your hair is one of the most important physical features on your body. It's critical to take care of it and have the right products in your arsenal to keep it looking good all the time. 
A certain hairstyle may really compliment your face, but to get it, you need the right products. This is when many men will ask themselves whether they should opt for pomade or gel.
What is Pomade?
Pomade is a creamy haircare product. It's considered an alcohol-free alternative to gel, and it provides texture free of flakes.
The Different Types of Pomade
There are two main variations of pomade to familiarize yourself with. The first consists of a water-based formula.
Since it's water-based, it washes out of your hair with ease once introduced to water. It's a breeze to get it out with your next shower. 
The other type is an oil-based pomade. It feels greasier because it contains ingredients like beeswax and petroleum. It won't wash out easy, but it does offer a shinier look, which may come in handy with certain straight-hair hairstyles. 
How to Use Pomade
Pomade is simple to use. You merely take a small amount in your hands and warm it up by rubbing them together before applying. 
From there, you work it into either damp or dry hair until you have the exact hairstyle you want, whether that's a pomp or slicked-back look. 
For a more natural look, apply pomade to dry hair. For a stronger hold, you'll want to add it to wet hair. 
What is Gel? 
Hair gel is a product designed to hold hair in place for a long time. It offers a stronger hold when compared to pomade and offers a vintage "wet" look to the top of your head. 
The Different Types of Gel
Not all gels are the same. Some gels have an alcohol-based formula, which typically contains isopropyl alcohol. This can have a drying effect on natural hair. Over time, this can lead to your hair becoming dull, frizzy, and dry. 
Additionally, gels offer different holds from light to extreme. Depending on what you hope to attain with your hair, you'll want the right gel for the job. 
How to Use Gel
Hair gel doesn't really work in dry hair, so you'll want to dampen your locks before application. If you don't feel like washing the whole thing, then simply splash a little water to get the job done. 
From there, apply a small, dime-sized among of gel into your hands and work it into your hair. Use your fingers to style based on what you want. 
Pomade vs. Gel
When it comes to pomade and gel, one isn't necessarily better than the other inherently. It all comes down to what you hope to achieve with your hairstyle. 
Hold
If your hairstyle requires a strong hold, you'll want to opt for gel. It's stronger and will keep your hair in place for the entire day. 
However, if your hairstyle is a bit simpler, then pomade can generally get the job done. Plus, it offers more flexibility in case you want to change things up during the day. 
Texture
Both products do a good job of providing texture to your hair. With pomade, you're less likely to have flakes come out of your hair later in the day. 
Feel
If you want your hair to feel more natural, then you'll need to use pomade. It isn't as tough, so you (or someone you love) can rub your fingers through your locks and feel great. 
On the other hand, gel tends to make hair a bit coarser. It will feel rigid as though you can't move a single strand.
Which One Should You Use?
Once your hair has grown out longer enough to use product, you will wonder which one to use. It all comes down to what you want to attain. 
If you want spikes or a hairstyle that looks like you just came out of the shower, you'll want to use gel. However, if you just need something light to hold hair in place, pomade is your best bet.
References:
Hurly, Adam. "How to Use Pomade to Get the Hairstyle You Want." GQ, 5 Apr. 2019. https://www.gq.com/story/how-to-put-pomade-in-hair
Panych, Sophia. "Hair Ideas: 5 Great Hair Gel Tricks." Allure, 5 Sep. 2011. https://www.allure.com/story/hair-ideas-5-great-hair-gel-tricks