Groom's Guide to Looking Your Best Before Your Wedding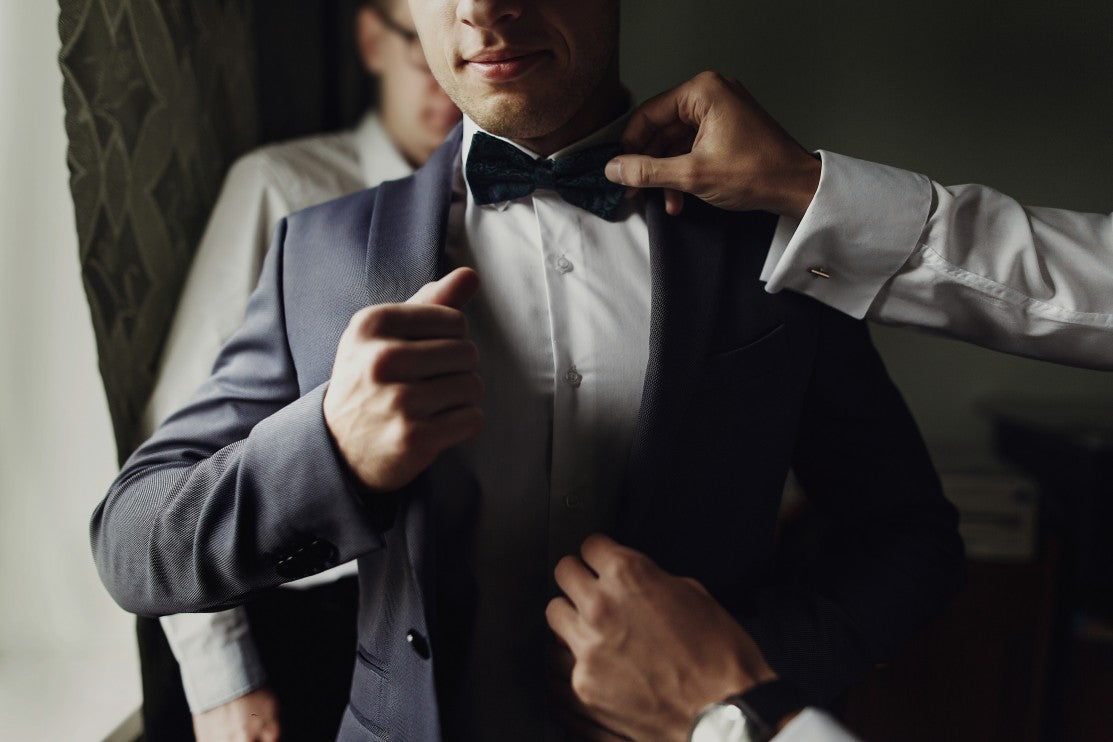 It's the day every man and woman look forward to: Your wedding day. You picked the perfect venue and hired the best violinist in the tri-county area 
The last thing you want is a zit ruining all of your photos. You may not need to spend hours on end doing make-up like your bride-to-be, but it's still a good idea to have some preparation.
That way you can rest easy. 
How to Look Good For Your Wedding Day
Credit: Weddit
You don't want to rely on PhotoShop for everything. Your wedding day involves a lot of pictures and getting up close and personal with close friends and family members.
Not to mention, you'll have plenty of smooching with your new wife. Fortunately, with some easy steps, you can be confident you'll look your best.
Step 1: Take Care of Your Skin
First and foremost, you need to drink plenty of water. Eight ounces a day is the recommended amount, but ultimately, you need to drink whenever you feel thirsty.
On top of that, you should wear sunscreen every time you go outside. UV rays can damage your skin, making your age more quickly. Even if you're only outside for 30 minutes, you still want to be safe. 
Last but not least, now's the perfect time to invest in a high-quality moisturizer and cleanser. Use it every day as often as recommended.
Step 2: Trim and Groom All Facial Hair
Either the day before or day of the wedding, you should look into getting a close shave from a professional.
Book you and your groomsmen an appointment at a local salon so that you all look dapper.
If you plan on keeping your facial hair, then we recommend using a styling product to keep your beard in place throughout the day.
Here's a Stryx tool that can help with that:
Step 3: Whiten Your Smile
The most straightforward way to whiten your smile is to get it professionally done at the dentist. Many locations offer whitening that can give you a brighter smile for several months on end.
After you do it, you'll want to avoid foods that can stain your teeth. This includes coffee, tea, wine, and tomato sauce. 
Normally, this procedure costs around $100, but the results are usually immediate. Outside of that, you can look into do-it-yourself whitening kits, which are available at most pharmacies.
Step 4: Make Sure You Smell Good
Before your wedding, make sure to do the things you do every day. You should shower that morning and put on deodorant. You'll also want to apply cologne and potentially body oil. Leave no crevice unturned.
To maintain this odor throughout the day, be careful of what you eat for breakfast and potentially lunch. You don't want to eat anything that could ruin your breath or pores. These foods include:
You'll also want to steer clear of Brussel sprouts and broccoli. These foods tend to make people gassy, and you don't want excessive flatulence getting in the way of your big day.
Step 5: Start Getting Ready Early
Applying moisturizer and drinking more water won't do you much good if you start a week before the wedding. You'll need at least a few months to start reaping the benefits. 
The sooner you start the better. After all, all of the above are good tips even if you don't have a big occasion coming up. You should always apply sunscreen before going outside and watching what you eat. 
Final Thoughts
Your wedding day is the first day of the rest of your life. You and your wife will embark on a magical journey.
You want her to see that you'll take these events seriously and that you care about your appearance. It sets the stage for many wonderful years to come.
References:
Taylor, Sarah MD. "A Guide to Taking Care of Your Skin." 22 Dec. 2016, Healthline. https://www.healthline.com/health/beauty-skin-care/skin-types-care
"10 Things Every Groom Must Do Before the Wedding." 7 Mar. 2014, Glamour. https://www.glamour.com/story/10-things-every-groom-must-do