Do Almonds Cause Acne? Nuts & Skincare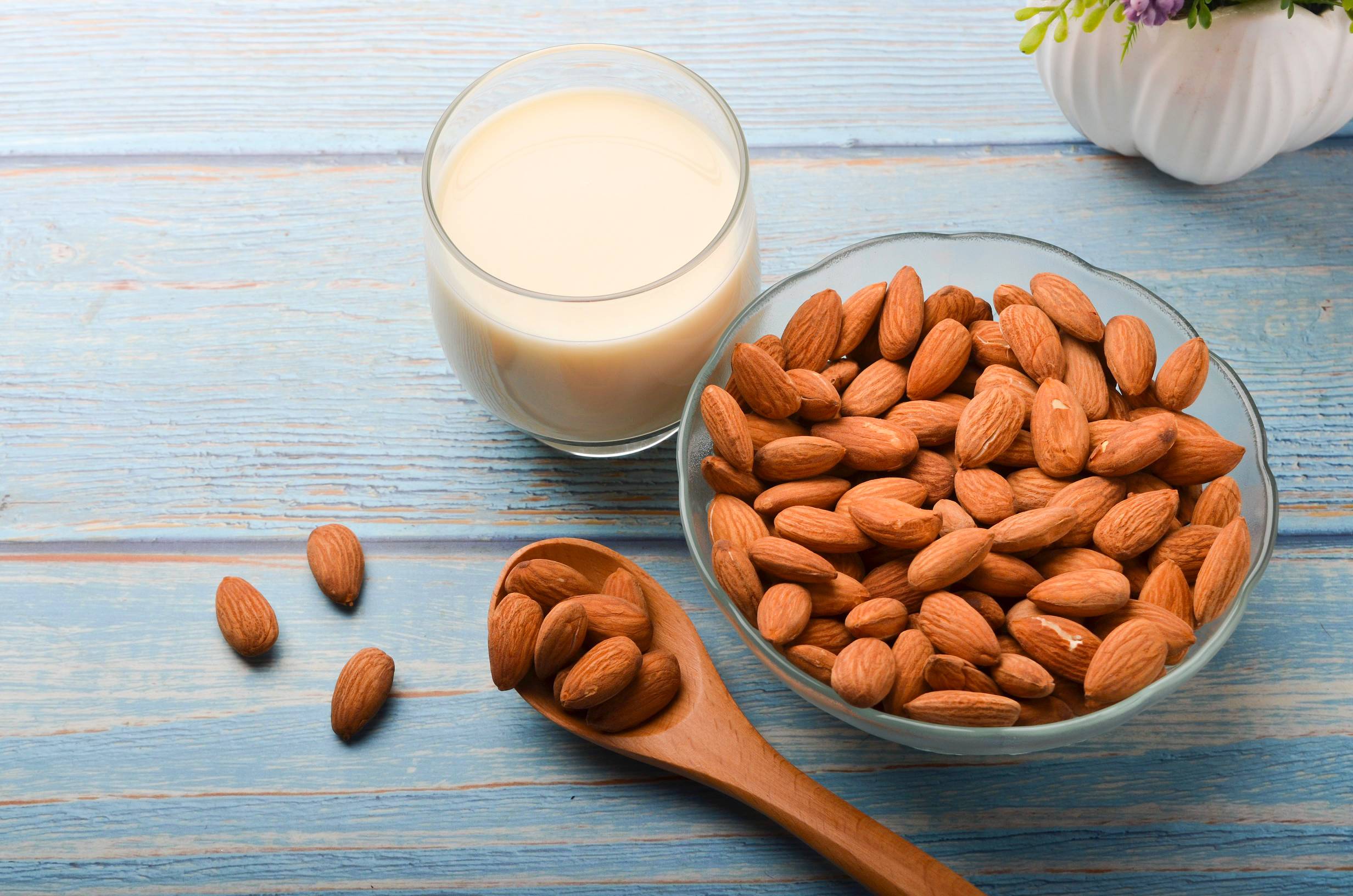 Can almonds cause acne? From greasy fast food to sugary chocolate, your diet is one factor when it comes to breakouts. It makes sense to wonder what other foods could result in blemishes, and some people have begun to suspect that almonds could play a role. More scientific experiments are still necessary to prove a definitive link between almonds and acne, but as of right now, it appears as though almonds can actually help you fight pimples.
As one of the premiere providers for men's skincare products, Stryx is here to answer any questions you might have about skincare and almonds. Let's get started!
Almond Nutritional Facts
Almonds and even peanuts have links to acne. At the same time, you may not want to cut them out of your diet entirely because they contain numerous healthy properties to benefit your body. Some of the properties you find in a one-ounce serving of almonds include:
3.5 grams of fiber

6 grams of protein

20 percent daily recommended intake of magnesium

32 percent daily recommended intake of manganese

37 percent daily recommended intake of vitamin E
Not only that, but almonds are an exceptional source of antioxidants, which are primarily located in the brown skin. Antioxidants are great for protecting your bodily molecules from damage caused by aging, inflammation, and diseases like cancer. 
Almond Benefits
Credit: MDAcne
Research has found almonds provide numerous benefits to the body. Due to the influx of vitamin E it causes in the body, almonds are great for reducing cholesterol. They also help regulate your blood sugar levels, which is why almonds are often recommended for a snack for individuals with type 2 diabetes. The individual would develop greater insulin resistance, which is integral in stabilizing the condition. 
Almonds have also been found to be advantageous for people's eyes, hair, and brain. So the next time you feel like a snack, reach for a handful of almonds instead of unhealthy chocolate.
Can Almonds Give You Acne?
Credit: Pretty Blooming
It's unclear if almonds can cause acne, but the belief stems from the fact almonds contain high levels of omega-6 fatty acids. While these fatty acids are advantageous to your health, too much can create inflammation in the body. Inflammation can result in acne, or at the very least redness, on the skin. In addition to almonds, you should watch your intake of pine nuts and walnuts, which also have high levels of fatty acids. 
Why Might Almonds Cause Acne
Credit: GoodGlow
It's important to note that you're more likely to get acne from eating too many almonds if you're already prone to breakouts. Additionally, you may suffer from a nut allergy or sensitivity, which can create blemishes on your skin. This is why it's vital to keep track of what you eat so that you can draw your own correlations between which foods cause problems on your skin. Almonds may irritate some people's skin more than others, so talk to your doctor if you have any concerns about whether almonds are hurting you more than helping you. 
Do Almonds Make Your Skin Better
While more research is necessary to show almonds conclusively cause acne, there's plenty of evidence to support the notion that almonds actually aid your skin. The presence of vitamin E protects your skin from free radicals and damage it could sustain from exposure to UV light. Almonds also provide you with ample zinc and copper, both of which are essential for healthy-looking skin. 
Do Almonds Help With Acne?
While evidence does suggest almonds could exacerbate acne in certain individuals, it seems as though there are benefits for other people. People with acne tend to have low levels of selenium and vitamin E, and you can receive both nutrients through a serving of almonds. 
How to Cure Your Acne
Acne can be caused from a variety of sources, including your diet, stress, and hormones. Until the pimples fade, you can cover up blemishes via a concealer tool. While it's good for covering acne up before going out for a night on the town, you should still look for a way to cure the acne conclusively. 
You need to talk with your dermatologist about getting a topical treatment or antibiotic prescribed. You should also make certain lifestyle changes to get it under control. It's recommended to wash your face regularly while using moisturizers containing salicylic acid. You would also do well to wash your pillowcase often and avoid picking at your face with your fingers. With a combination of approaches, you can effectively limit your severity of acne.
References:
https://www.livestrong.com/article/73714-acne-almonds/
https://www.medlife.com/blog/20-healthy-benefits-almonds-facts-faqs/
https://www.insider.com/healthy-foods-that-cause-acne-2018-1#nuts-2
https://www.almonds.com/why-almonds/health-and-nutrition/beauty-benefits
 https://www.webmd.com/skin-problems-and-treatments/acne/ss/slideshow-acne-best-worst-foods